360-Degree Makeover: World Trip Singapore Wants To Reinvent "Travel" With Their Social Blockchain Platform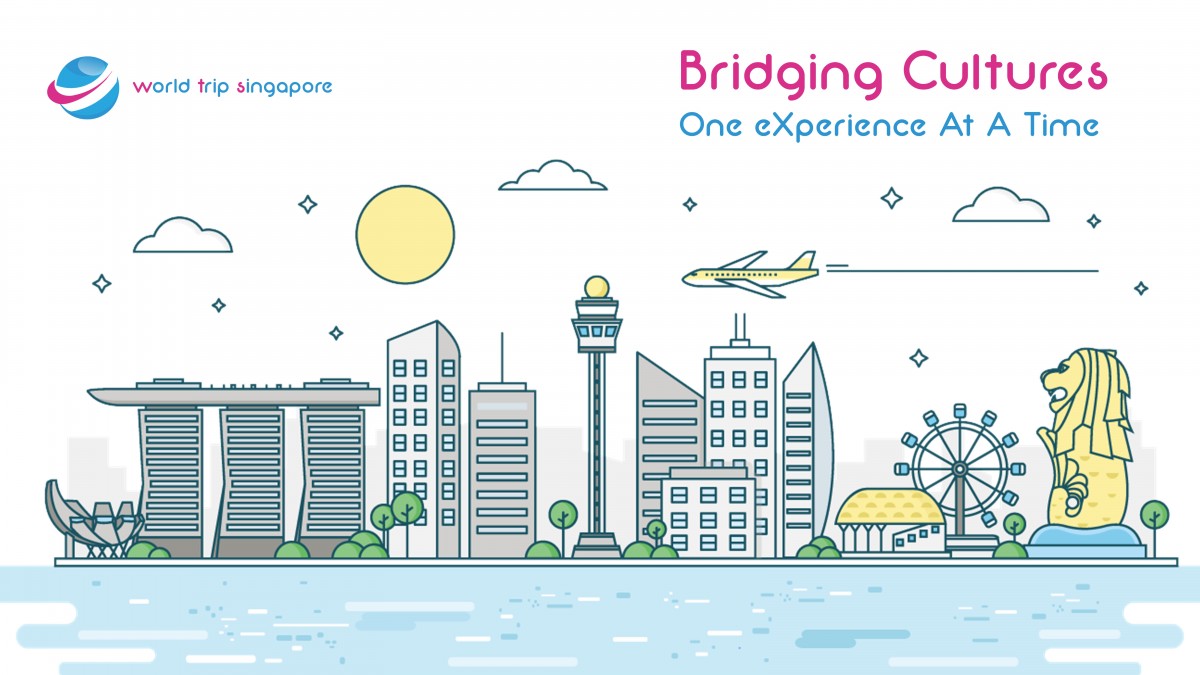 Singapore  ( PR Submission Site ) January 10,2019  Chief Operating Officer of World Trip Singapore, Mr Guy Tan, recently revealed in an interview that they will be launching a beta version of their WTS social travel platform in early 2019.
On the platform, tourists (or "guests") can communicate and work closely together with locals of their travel destination (or "hosts), who serve as their guides, where both the guests and hosts can use and share information, skills, services and reviews. This allows the guests to get a more customized, accurate and ultimately enjoyable travel experience at a potentially lower cost, as they can craft individualized trips with the knowledge that the hosts bring.
Hosts will also be rewarded with specialized promotions and even compensation in the form of World Trip Xperience (WTX) tokens, World Trip Singapore's very own digital currency, which can be bought with Bitcoin and Ethereum currencies.
In the interview, Mr Tan explains that the social platform is the brainchild of World Trip Singapore founders Mr Kazuya Aoyama and Mr Noriaki Murosaki, and that "the founders share a vision of a unified social travel platform that can connect travelers and hosts from all over the world in creating and sharing their travel experiences." Mr Tan, an avid traveler himself, is passionate about travelling as well as elements of the current landscape that can be further improved, and believes the project "will change the travelling experience for all participants involved."
Mr Tan further explains that the team view the current tourism sector as "a huge horizontal industry with many vertical and highly centralized systems, covering different aspects of the various services. However, they are not connected, resulting in many restrictions and inconveniences for the end consumers." The upcoming platform will thus serve as a value-added disruption to the market in four different ways – making travel cheaper, easier, safer and more fun.
"Due to the high cost of commission, this results in tour agencies pushing out run of the mill itineraries focusing on main destinations and attractions. This has taken the fun out of traveling," Mr Tan says. "But with our platform, hosts from all over the world will be able to create personalized and unique itineraries which will allow travelers to experience new and unique traveling experiences during every single trip they take."
On top of that, Mr Tan states that the platform will also "gamify" the entire experience by providing cryptocurrency rewards for every transaction they make. "Users can also earn rewards for completing fun travel challenges in our app while performing revenue-generating actions that benefit all participants of the ecosystem."
Travelling will also become simpler for users of the platform, Mr Tan says. "We will be working hard with partners that cater to the diverse needs of travelers so that they will be able to just use a single platform to arrange and make payments for all the services that they will require during their trip."
As a blockchain-powered platform, World Trip Singapore's decentralized ecosystem will also tap into AI technology to "to provide users with transparent reviews for each booking, ensuring genuine results for users that are not affected by third party manipulation. These will ensure the transparency in all the reviews and data provides by all participants of our platform."
Finally, users of the platform can look forward to a more affordable way to travel. "Currently, industries are dominated by a few OTAs (Online Travel Agencies) with highly centralised systems. This result in high commissions for businesses and consumers, and poor services rendered due to high overheads," Mr Tan says. As a result, "travelers pay more than they should but do not get the experience they expected." However, the WTS platform "utilizes blockchain-based smart contracts to eliminate high middlemen commissions and service fees of 20-30% per transaction from OTAs and third-party providers, passing the savings on to the consumer."
In the near future, World Trip Singapore plans to grow and expand its existing partnerships with stakeholders both inside and outside of the travel industry to add further value to its users. Upcoming potential services include transportation, outlet shopping, restaurant bookings, telecommunications and more.
Currently, Mr Tan has announced their most recent strategic partnerships – with Air Locker, the world's first storage sharing service, and beauty e-commerce site Best Buy World. Moving forward, the WTS founders envision a future where the platform will serve as an all-encompassing travel ecosystem that will allow for the collection of all kinds of new data and travel-related information.
"For the users, they will be able to use the unrestrictive data and reviews to plan for itineraries for destinations that are lesser travelled and discover more hidden gems around the globe. For merchants and service providers, they will be able to gather valuable data based on the consumers' traveling habits and behaviors to cater for more effective logistic arrangements or targeted promotions," Mr Tan says.
As part of their activation preparations, World Trip Singapore has started a pre-launch promotion for their WTX tokens, in anticipation of their official launch on March 1 2019. During this period, the tokens will be sold for USD0.50 each – a 50% discount off the official launch price of USD1 each.
For more information on World Trip Singapore as well as well as the pre-launch WTX token sale, please visit https://wtxt.io .
World Trip Singapore is a social travel platform connecting travellers and tour guides to create unforgettable travel experiences. It is a brand-new model of travel powered by Blockchain & AI.
---
Summary
WTS's blockchain-powered platform is set to transform the travel industry in a drastic way by reshaping the existing infrastructure, replacing it with a singular information "hub".
---