Workspace.ae Launching Interest-Free Office Furniture Finance Solution for Startups in Dubai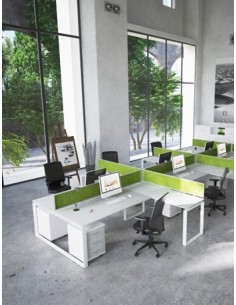 DUBAI, United Arab Emirates, ( PR Submission Site ) October 24, 2018 – Workspace.ae is first to offer office furniture finance solution for startups in Dubai. According to studies, office furniture and supplies make up to 15 percent of the initial investment for small businesses. Workspace.ae has launched an initiative to support UAE startups for new furniture purchase solutions to help entrepreneurs reduce business startup costs, helping entrepreneurs conserve their cash and working capital to bring their ideas to life.
"We understand entrepreneurial businesses – because we are one, so we launched a solution to create an opportunity to ease furniture purchases with flexible payment plans," said Heidar Jouyaeyan, managing founder of Workspace.ae. The newly launched program includes flexible payment plans, finance or leasing options.
Workspace.ae is also first to offer online office furniture customization and ordering solutions in UAE with an option to create an instant e-quotation from a user-friendly online platform.
Workspace.ae understands the unique needs of businesses in and around the UAE, which is why they aim to support them with best-in-class furniture and a selection that simply can't be beaten. The convenience of going online to shop, create and purchase various designs of office furniture is all too great for most commercial enterprises to pass up. Clients in various niches in the private and government sectors have already taken advantage of the numerous benefits of shopping with Workspace.ae and the company looks forward to another exemplary year of supporting businesses of all sizes and scopes with comfortable, stylish, affordable workstations and desks.
About Workspace.ae
Workspace.ae is a Dubai based e-commerce company specialized in design, manufacture, and supply of modern office furniture. Workspace.ae provides custom-made cost-effective furniture solutions for both private and government sectors in the United Arab Emirates.
Contact:
Mandana A.
info@workspace.ae
145 Emarat Atrium, SHZR.
Dubai, United Arab Emirates
Ph: +971-4-3440091