WORKAFELLA Partners with CHENNAIYIN FC AS THE OFFICIAL WORKSPACE PARTNER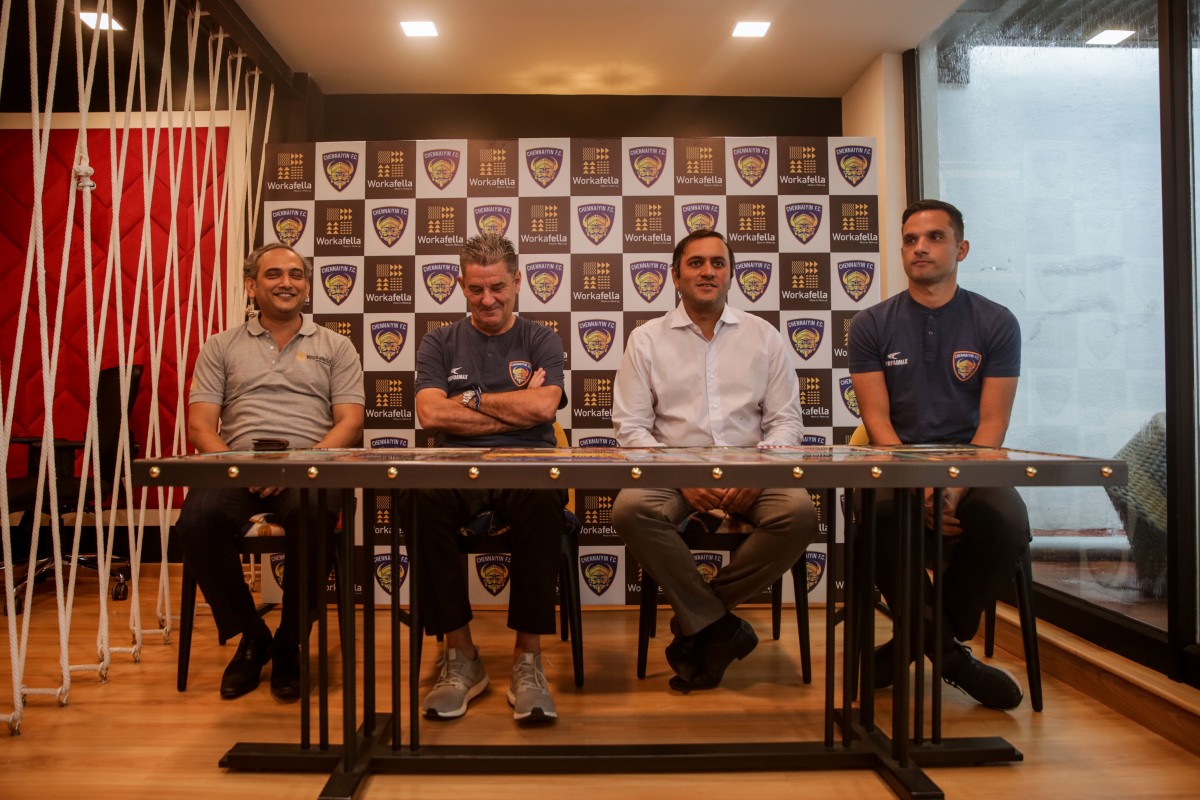 (prsubmissionsite) October 21, 2019 – Workafella to be Chennainyin FC's engine room while also serving as a venue for the club's off-field activities
Ahead of the sixth edition of the Hero Indian Super League, two-time champions Chennaiyin FC unveiled a unique off-the-pitch partnership with one of India's leading co-working space provider Workafella, as the club's Official Workspace Partner. The partnership was announced on 16th October at Workafella's coworking space chennai, CFC Head Coach John Gregory, CFC First Team Player Andre Schembri along with Shray Rattha, Director and Co-Founder and Vinod Babu, Co-Founder & CEO, Workafella.
Chennaiyin and Workafella have entered a long-term association that will see CFC work out of the Workafella offices. A homegrown brand with multiple centers in Chennai, Hyderabad, Mumbai, and Bengaluru, Workafella's fun and upbeat workspaces which will be the perfect ground for inspiration. This is the right environment to motivate the CFC team to support the players from both the senior and junior teams.
As Chennaiyin embarks on the search for a third Hero ISL title, Workafella is all set to grow three times in size to become one of the largest co-working space provider in the nation. Workafella plans to achieve their goal of having more than 25,000 seats at their workspaces by 2020. Along with serving as the club's commercial offices, Workafella's state-of-the-art facilities will also be employed by CFC to host fan meet-and-greet events, other partner events, marketing activations, media interactions as well as potentially hosting the club's pre-match press conferences for the upcoming Hero ISL season. With their top-notch infrastructure and efficient service, Workafella will prove to be the ideal space for CFC's official events.
---
Summary
Workafella to be Chennainyin FC's engine room while also serving as a venue for the club's off-field activities
---