Wine Cellars of Houston – the One-Stop Solution for All Wine Cellar Needs For Immediate Release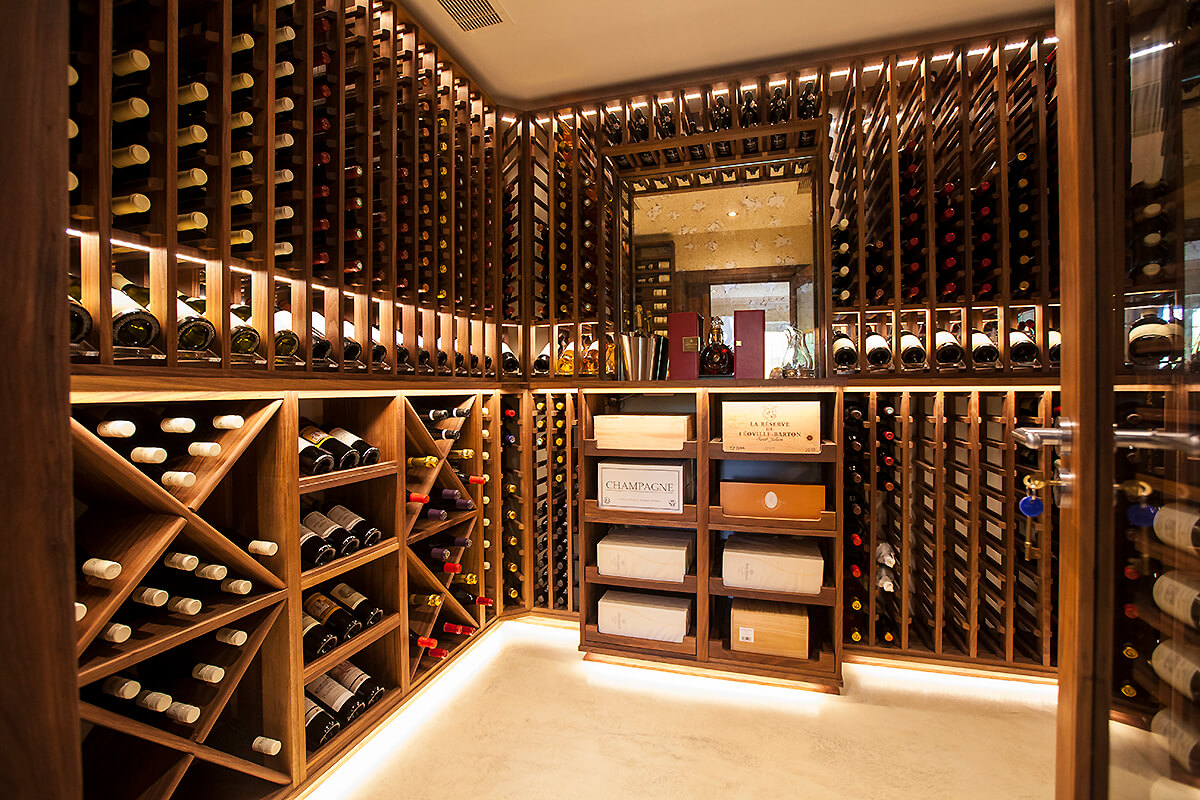 FOR IMMEDIATE RELEASE
CONTACT:
Wine Cellars of Houston
Address:  1800 Sherwood Forest St.
City:  Houston
State:  Texas
Postcode: 77043
Country:  USA
Telephone:  713-686-8682
Website:  https://www.winecellarsofhouston.com/
Email:  info@winecellarsofhouston.com
(prsubmissionsite)10th October 2019, Houston: No matter whether you are a homeowner or a commercial wine retailer, having the right place to store wine properly so that it can age well is necessary. Keeping this in mind, Wine Cellars of Houston is offering their unbeatable service of designing and building the wine cellar that you can ever dream of. Not only that, but they also supply wine racks and restore old cellars apart from recommending the best cooling units for your cellar. So, basically, when it comes to any needs of wine cellars and storing collection of rare vintages, Wine Cellars of Houston is the one-stop solution for you.
We got to talk to Mr. Thomas and Mary R from River Oaks who recently availed the services of wine cellar restoration from Wine Cellars of Houston. While talking about their experience, they remarked, "We have an older home and wanted our wine cellar done correctly. We searched and searched for the right company and when we contacted Wine Cellars of Houston we were impressed from start to finish. They did a stupendous job on our custom wine cellar. Their work is nothing short of top quality and their professionalism was at its best!" So, now you know where you need to rush to for any needs and requirements of residential as well as commercial wine cellars in Texas.
Why Wine Cellars of Houston
Storing wine is not just having an extensive collection of a type of beverage. It is a passion. Keeping this in mind, Wine Cellars of Houston tailor-made their service for different segments of their customers. From elegant cellars for storing an envious collection of rare vintages to flaunt the small yet attractive collection with stylish racks, you will get everything here. Or if you are looking for the right wine cellars cooling systems for your collection, they can recommend that too. If you are dealing with Wine Cellars of Houston, then you can expect,
Investment worthy service
Expert's advice to improvise on your vision of cellar
Suggestions for better keeping of your wine collection
The trust of an award-winning company
The balance of style, sophistication, luxury while staying within your budget
For more details, visit www.winecellarsofhouston.com or call at 281-271-7045.
About Wine Cellars of Houston
Wine Cellars of Houston is a Houston-based company, providing amazing service of residential and commercial wine cellar design, install and restoration. Their experience and reputation have made them one of the elites in the industry. For more details, visit www.winecellarsofhouston.com or call at 281-271-7045.
END
###
---
Summary
From designing and building a commercial wine cellar to restoring the old one at home, Wine Cellars of Houston takes care of all your cellar needs.
Source
https://www.winecellarsofhouston.com/
---