WebCRS Travel Announces the Launch of Tour Planning Software for Tour Agencies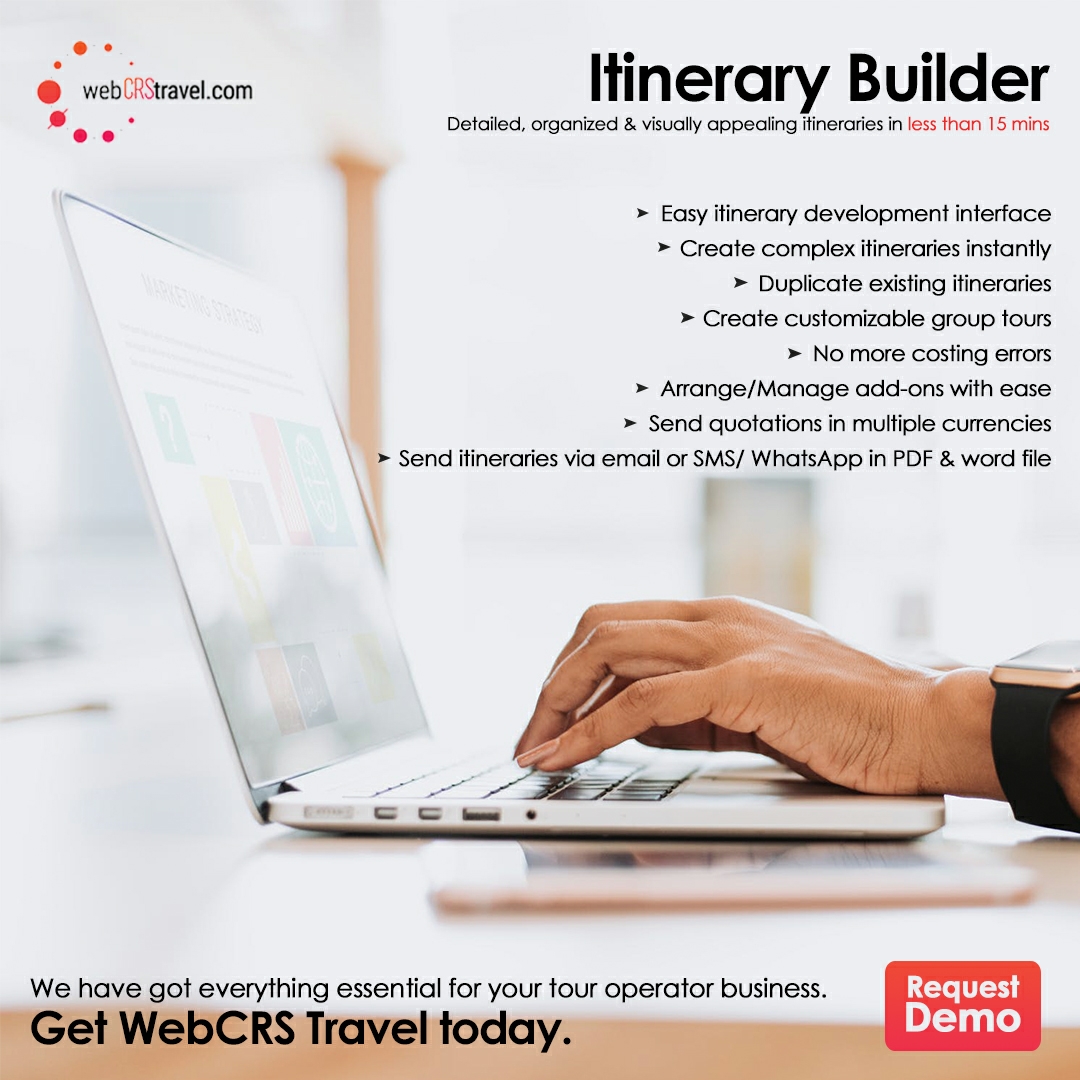 (prsubmissionsite) October 8, 2019 – WebCRS Travel is excited to announce the launch of tour planning software for tour agencies and tour operators, a web based application  that will that will revolutionize the itinerary building process of your tour agency. 
WebCRS Travel  believes that this tour planning software will help you to create a 5 day 4 night itinerary in just 15 minutes.
Some of the other features of this software are, you can send itineraries in PDF,Word via Email/Whatsapp. Send itineraries in multiple currencies, arrange/manage addons with ease, duplicate existing itineraries without costing errors, drag and drop itinerary builder etc.
"Being able to create itineraries in just 15 minutes is awesome. Our tour agency is saving a lot of time in itinerary building with WebCRS Travel tour planning software. With their software our company is able to avoid any costing errors that usually happens. Really a great software!"

Praveen – CEO, World tour destinations
---
Summary
WebCRS Travel is releasing a revolutionary tour planning software that will revolutionize the itinerary building process of tour agencies
Source
http://webcrstravel.com/web/Tour-planning-software/
---