Volody Announce Strategic Alliance with Marketplace Technologies to Digitize Compliance Functions of Business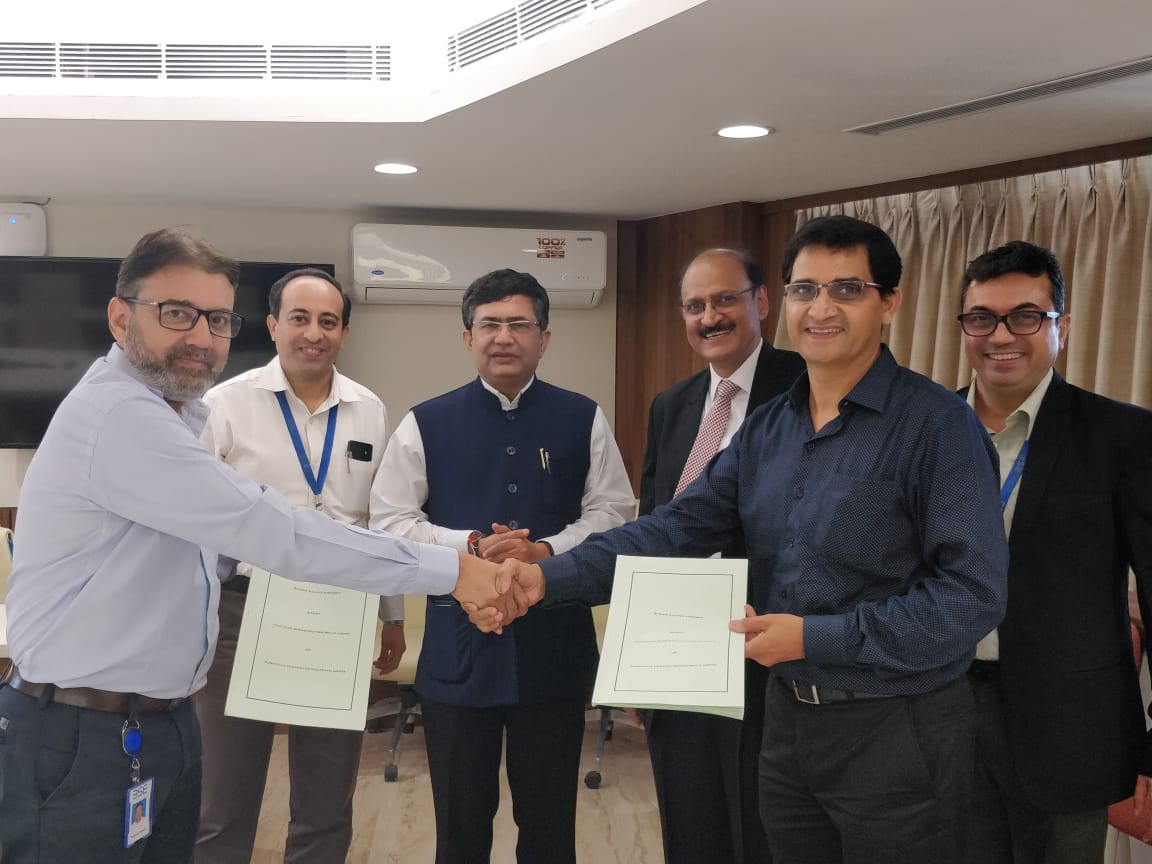 Mumbai ( PR Submission Site ) September 28, 2018 : Consultlane Business Solutions P Ltd (Volody.com) today announce signing Strategic Alliance agreement with Marketplace Technologies Pvt Ltd.
Volody is leading enterprise software Company having solutions for Compliance, Legal and Secretarial functions in the brand Volody. Consultlane has pioneered the concept of having bouquet of software products catering to specific need of corporate India. These products help corporates to digitize and automate compliance, legal and secretarial functions. Volody products are already used by more than 1000 businesses including listed corporates, PSUs, MNCs, SMEs and start-ups.
Marketplace Tech Infra Services Private Limited (wholly-owned subsidiary of BSE) is an established player in e-enabling the businesses in financial services sectors and a leading provider of cutting edge IT solutions with focus on Commodities, Banking and Financial Services markets in India.
Marketplace Tech and Consultlane jointly are on mission to help corporate institutionalize compliance culture and bring in digital format to compliance, legal and secretarial function. Compliance is at core for all businesses with any non-compliance can even risk the existence of business, corporates are keen to have a digitized solutions for legal and compliance function. Partnership of Marketplace Tech and Consultlane will help in penetration of Volody products across all businesses across India and inculcate strong governance and compliance culture.
With ever growing 50 million businesses in the country, there is a strong need of robust, cloud based enterprise software to fulfill the needs of Secretarial, Compliance & Legal automation. As Government of India also pushing for digitization and strong corporate governance, its need of an hour for businesses to adopt technology for managing compliance, legal and secretarial functions.
With products like Compliance Management, Contract Lifecycle Management, Litigation Management, Secretarial Automation and Digital Board Meeting Software, Volody at forefront of meeting digitization needs of businesses. It can help businesses digitize their Legal, Compliance and Secretarial Functions in one go by implementing Volody products.
We are super excited to have alliance with Marketplace Tech. Compliance digitization is immense potential. With reach of Marketplace Tech, we are absolutely confident that Volody products will reach to all businesses. We are looking up to implement our solutions to listed corporates, MNCs and SMEs in India, said Dinesh Sharma-Founder of Consultlane Business Solutions.
On this occasion Shri Ashishkumar Chauhan, Chairman, Marketplace Tech Infra Services Private Limited, mentioned "Healthy compliance culture is a synonym for strong governance and goodwill of Indian corporates. We are pleased to join hands with Volody to offer robust compliance solutions to corporates in India"
---
Summary
Strategic alliance between Volody and Marketplace Technologies (wholly owned subsidiary of BSE) to digitize compliance functions
Source
Consultlane Business Solutions P Ltd
---