Veteran Caskets – Reputed veteran casket provider in USA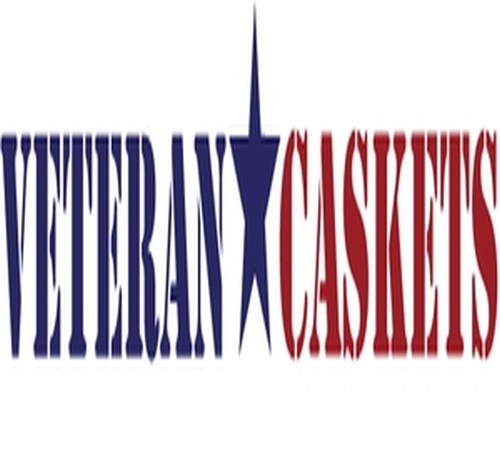 (prsubmissionsite) October 16, 2019 – Veteran Caskets is one of the reputed casket providers in USA. They supply caskets specially made for veterans to honour the veteran who served the country. Veteran Caskets is founded in the year 2007 by SgtMaj Gene Overstreet, who is the 12th SgtMaj of the Marine Corps. They are one of the very few companies in USA who make handcrafted caskets in USA for Veterans.
Army caskets by Veteran Caskets
Veteran Casket make military caskets by using high quality material to honour the veterans in USA. They also provide free shipping service, in which they deliver the Army casket directly to the funeral home. The Army casket is made with high grade 18 gauge steel and it is assembled in their company in USA. Their Army casket is designed based on the dress pattern and colour of United States army. Using their Army caskets in funeral is the best way to pay respect to the veterans of USA. The interior of the Army casket has black velvet with satin gold piping which resembles the US Army. There is also an army emblem embroidered on the cap panel of the army casket. The exterior of the casket has hold piping and also a 3D chrome US flag emblem with stars.
Other caskets by Veteran caskets
Veteran caskets also supply other caskets like Marine Corps Caskets, Navy Caskets, Air Force Caskets and Coast Guard Caskets. They provide free shipping for these caskets within the United States.
About Veteran Caskets
Veteran Caskets is a leading Casket manufacturer and supplier in USA. It is a Veteran owned, where all their caskets are handcrafted within United states of America. All their caskets are made from high grade 18 gauge steel to make their casket more durable. They also offer free casket delivery to funeral homes within United States. They are one of the few casket companies that assemble caskets within USA. To know more visit https://www.veterancaskets.com/army-casket/
Phone:  800-838-1917
---
Summary
Veteran Caskets is one of the reputed casket providers in USA.
Source
https://www.veterancaskets.com/army-casket/
---