Ultrasonic Cleaning Specialists Sonic Solutions Ltd Announce A Busy Start To 2019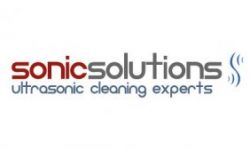 February 28,2019 ( PR Submission Site ) Sonic Solutions Ltd are pleased to announce a busy start  to 2019.Andrew Taylor MD at Sonic comments .One of our new clients was a manufacturer of sintered filters.They started using us for cleaning their parts last month, and have already used us on 3 separate occasions.
Maybe they like our coffee ! or maybe like many others they realise that "Ultrasonic cleaning.. is recommended almost universally for cleaning sintered metal and ceramic parts. Another public body came to us for our specialist descaler, Scruffite for clearing their boiler heat exchanger.
 It's safe to use with any material and non-hazardous, yet absorbs up to twice its weight in scale. So if you have scale problems there's a good chance we have just the solution for you.In addition to this as always We've been cleaning a lot of filters for power stations .Dirty oil is the main contaminant, with carbon and general dirt residue clogging it up. If it sounds familiar, give us a shout ! "
 About Sonic Solutions Ltd:-
 Sonic Solutions Ltd based in Yorkshire, England is an independently owned company specialising in providing cleaning services and products to the industrial sector, utilising the latest ultrasonic cleaning technology.
 For further information and a straight-talking discussion about YOUR requirements please contact.
 Sonic Solutions Ltd: –
Andrew Taylor
Sonic Solutions Ltd.
Unit 16, Riverside Way,
Ravensthorpe,
Dewsbury
West Yorkshire,
 Tel: 01924 495975
 Email: sales@sonicsolutionsltd.com
---
Summary
Sonic Solutions Ltd are pleased to announce a busy start to 2019.
---