Truck Scale Technology At An Economical Price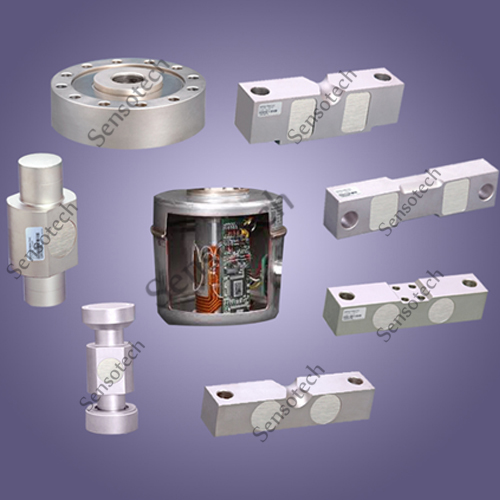 (prsubmissionsite) February 11, 2020 Sensomatic is the only Load Cell manufacturer in India to offer extended Warranty to  certain range of products.
Chennai, India, 10th Feb 2020
Beam Load cells are one of the key strategic products supplied by Sensomatic, with now over 15 years of experience in the field, with so many different and varied applications for customers to choose from. Some of the uses are well known, whereas others are industry-specific. Established in 2004, the company has the experience and the knowledge to handle and customize the load cells according to the various industry needs of the application. The company is known to manufacture the best quality transducers at a competitive rate in order to avoid the threat of substandard products imported from other Asian countries.
The company provides custom built and custom developed transducer and other related products like mounting accessories / Indicators / Controllers that are required for various industries according to their customized requirements and specifications. Sensomatic brings to its customers a wide range of Rugged Weighbridge Load Cell which are provided with In-built Lightning Protection Circuit. The company manufactures high-quality standard transducers for industries as Railway/ Food & Beverage/ Military/ Marine/ Aviation/ Aerospace/ Pharmaceutical/ Automobiles/ Oil & Gas/ Chemical/ Mines & Collieries/ Medical/ Health/ UTM, SPM and R & D Machines/ onboard weighing machines. 
Sensomatic has a team of dedicated professionals that ensures organizational goals are met by delivering high-quality products to clients. As one of the leading manufacturers and Loadcell Suppliers for various industrial applications, theirrange of products includes digital load cells, special load cell, double ended shear beam, shear in load cell, single point load cell, crane load cells, compression load cell, stainless steel load cell, button type load cell, compression load cell, S type load cell, custom built load cell and many more. The team of engineers are constantly researching to customize the needs of our clients.
To be precise, Load cells are extensively used throughout various industries for weighing and management of the force, by taking the force into an electrical output.
For a walk through Sensomatic and get an overview of the various Load cells production process contact: Location
Sensotech
2/675 Ranga Reddy Garden
Neelankarai Chennai 600041 Tamil Nadu, India
Call:+(91)-7305716667,9884869600
+(91)-9324278988,9380560667
+(91)-(44)-24494305
Website: https://sensomaticloadcell.net/
Email ID: sensotechindia@gmail.com
---
Summary
Sensomatic is the only Load Cell manufacturer in India to offer extended Warranty to certain range of products.
Source
https://sensomaticloadcell.net/
---