TraviYo – Update Release Version 3.0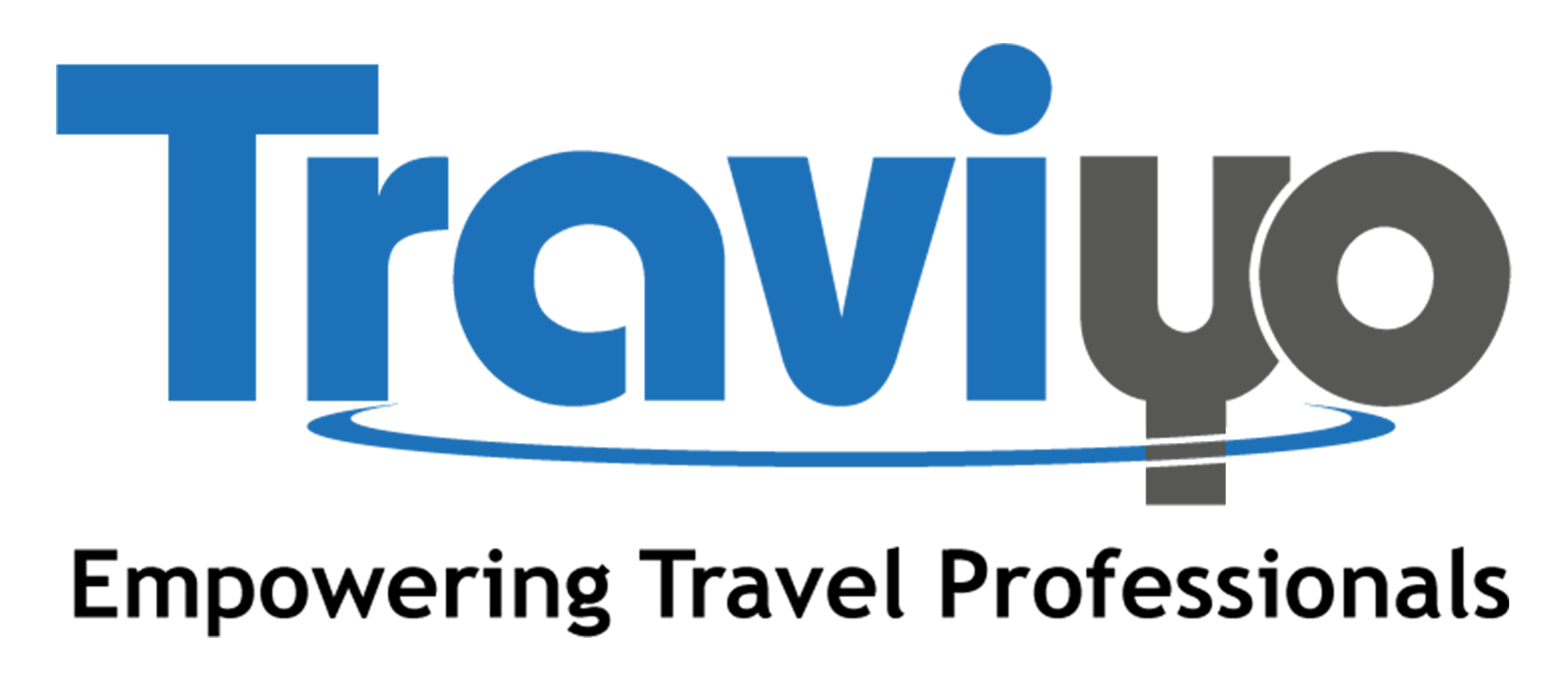 (prsubmissionsite) 18/06/20 In our last release on 31st January we had TraviYo version 2.0 we had introduced few features like Quotation Theming, Quotation Drafting, Hotel voucher, Trip reminder, Special Occasions Wishes, Micro Website, and Hotel Images for Attractive Pdf etc. In between we did 3 minor releases for fixing the client issues and make the application more sophisticated and user-friendly. Again to make the product more automated and minimize the human efforts for sales and operation task we had put a hard effort of 4months and released a new version TraviYo 3.0, having features like OTP Based Login, 3-Layer Encryption for authentication and data access, AI Based Quotation Suggestions, Quotation History, blog implementation, Hotel Images for Attractive Pdf, Allocation lead reports, Dynamic Pages Addition in website, Missed Lead Follow-up, Fresh Leads, and many more for the betterment of travel industry.
We research and understood the market or travel industry needs for automating several things that makes it easier to run a travel agency. Before that product was made on the basic ideas of a tour operator but day by day we did great progress in technology and ideas that made it more usable and easier.
In our next version 4.0 we will implement will introduce secure DMC connections, Auto call recording, Auto dialer, promotional flyers, modify the notification system to make it more user friendly  and the AI tools that make your travel agency more automated and serves your customer sophisticatedly.
New Features:
Quotation Theme Selection:
In this, we are giving multiple quotation theme selection. User can select theme according to their choice.  Send quotation on that selected theme to their customers.
Added the feature to engage with your Customer:
User can have chat with their Customer via Quotation through CRM and Customer can directly communicate through micro website base quotation.
As Earlier we had only Pdf, but this time we come up with 'micro website' for Quotation.
While sending Quotation, we also send a link for micro website where customer can see the detailed itinerary.
Did you Missed your today's scheduled meeting? No worries, we have introduced a feature to check your today's follow up.
TraviYo will remind you that you missed your scheduled follow up. You can check your today's follow-up by clicking on Red Button on Lead Listing.
Global notification will be maintained or show notifications on any new notification arrived on admin.
This global notification will notify user for each activity and reminders. Either you schedule any follow up reminder, send quotation, schedule payment, send invoice and voucher all activities will be notifying by system in this Global notification.
For Each Reply on your Quotation, User and their Customer will get Email and SMS Notification.
Travel Agent will get the Email/Sms whenever a customer reply from Quotation Micro Website. That you will get a reply from Customer's end regarding your last shared Quotation.
EMS integrated for Capturing Email for Auto Read Reply for Quotation.
In this, If Customer reply's to your quotation, we capture it to your Gmail no  need to open the backend to reply.
Quotation suggestion according to certain conditions
TraviYo will suggest you the best Itineraries for your Customers as per customer's requirements. Like Cities (he wants to travel), Travel duration, their Budget and all.
Share a single quotation to multiple customers. All previously sent quotation will get at one place from their user can send quotation to their multiple Customers.
Introduction of the Hotel Gallery and Header footer to be shown in quotation is more appealing now.
In Hotel master user can add multiple hotel images. User will get this added hotel images also on Quotation Builder. And he can add more and changed hotel images from there. These added hotel images will be shown on Quotation Pdf and Quotation micro website. This will be more appealing to their Customers.
Individual Day delete in Package Cities while creating package.
Before, User was not able to delete the day individually. It was a bit lengthy process to delete and add all again. Now, it is resolved.
Show hotel night wise in Package
Before, hotel was showing day wise in package, later on we changed it to night wise as according to feedback hotel works upon the night wise.
In this, we can change the no. of days in package and while updating it also updates the related itinerary and hotels.
Admin can see the Allocation Report for their respective members. And check the status for their activity such as assigned lead, follow-ups, Quotation sent.
Lead Assignment on same lead follow up
Lead can be allocated on the follow-up page as well. No need to go to lead allocation, search the leads and assign to the selected member.
Lead follow up clickable from dashboard
User can go to the today's lead from dashboard as well. User just need to click on the follow-up and will be redirected to the lead list for the day.
Deadline for allocated leads
User can set the deadline date for the leads. And also can check the list of leads whose deadline date has been passed.
Fresh lead clickable from dashboard
User can go to the fresh lead from dashboard as well. User just need to click on the fresh leads and will be redirected to the fresh lead list.
Blogs updating option in Website
 Users can update blogs on website dynamically. And can update the unlimited blogs and set the related blog.
Added Hotel Images option in Hotel Module
Hotel images option on hotel module as well as on quotation builder's Hotel section. In this, User can added the multiple images as a gallery.
Added an option to create Hotel, Hotel Type, Room Category and Room Occupancy from the Quotation itself.
This functionality is given for the shortcut to create quotation easily and fast. If Users wants to Create and Add their own Hotel, Hotel Type, Room Category and Room Occupancy at the time of Quotation building, they can add new instantly. This newly added types and Categories will also have added on respective master's pages.
Dynamic Pages Addition in website.
Using this feature, user can add multiple landing pages in Website. It will be easier for users to change the content for their pages rather than the static pages.
While login, User can set OTP for data protection. Without the OTP authentication, User will not be able to login into the system which leads to data security.
3-Layer Encryption for authentication and data access
All the client Information is in encrypted mode which is more secured.
Trip Reminder while be shared to the customers and hotels for reminding of booking. This reminder will be shared to both on alternate days such as before 5 days, 3 days and a day.
Hotel voucher added for sending it to the hotel and Customer for the confirmation. All the hotel information fetched automatically which is stored during sent quotation.
Major Bug fixing/ Small Enhancements:
Price Summary adding in Quotation Micro Website.
Before only we show the total price but now we display the price summary.
Added New Column for Duration in Activities.
City, State, Country and Destination must be listing on activity grid.
City, State and Country must be listing on destination grid.
Need to show Location List in package grid for quotation
Filter Added by multi-cities in Leads
Package filter by Cities and Specializations
Zero/Partial Payment alert at the time of Supplier payment release
Add lead notification to customer
While add lead, customer will be notify about the lead has been added on his number and Email.
Implement validation in the route map while creating package.
Validation in the URL of package, Specialization, Category, activity and destination should not be duplicate. Description same URL package should be created same as in specialization, category, activity and Destination section.
For Seo, we need the unique Url so added the validation for this.
Transfers in package were not deleting has been resolved.
Dynamic content on quotation email
Package pdf issue:
Day wise Itinerary headings not coming in one line
All hotel lists are not coming with different hotel type.
Design fixing
---
Summary
TraviYo is a Travel Automation Software that automates the entire business operations and its helps in the growth of the business and leads to get potential customers. The Main goal of TraviYo is to make you a travel professional not a commission agent, and makes your wealth stronger.
Source
https://traviyo.com/Blog/traviyo-update-release-version-3-0
---