MEC College Organized a Traditional Residential Challenge Niketh for Civil Engineering Students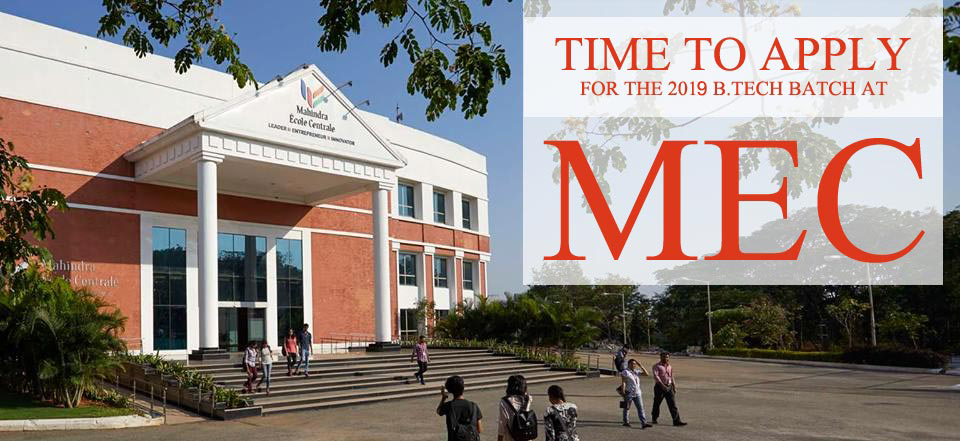 Dec 3, 2018 ( PR Submission Site ): Education Desk  Mahindra Ecole Santral College of Engineering, Hyderabad organized "Niketh: A Traditional Residential Challenge". Entries were invited under this competition, which were centered on conservation of traditional practices of construction and they were seen with science, engineering and technology. For Niceth, 45 entries were received from across the country and 20 of these were chosen to present their models in the last round.
There is a unique match of cultures in India and it is also one of the oldest civilizations. In India, the diversity of culture, tradition and geography can be seen in traditional residential practices which are environment-friendly and sustainable. Due to the current era of modernization, the knowledge of traditional residential behavior is in the end.
Dr. Yajulu Maduri, director of Mahindra Ecole Centraal says, "In Mahindra Ecole Centraal, we are trying to create awareness about the stability of traditional methods. Our old culture has seen many unique and shocking modern residential models. We are trying to learn from Niketh that the students learn best from all the current methods and prepare viable models in terms of ecology. "
In order to make decisions regarding the winning entries, MEC's Niketh concentrated on three areas. These are: Identifying the variety in traditional Indian homes, understanding science, engineering and construction techniques and forming a scale pattern of the original house (1:10, 1:15).
The event started with a video of "I Am That Changes" from Mahindra Ecole Centrol. The event was chaired by Prof. Bishnu P Pal, Dean Academics; Pro. Arya Kumar Bhattacharya, Dean R & D; Dr. Prabhakar Singh, Co-ordinator Civil Engineering; Dr. Ram Chandra Prasad, IIT-H and respected guest Mr. Prashant Lingam, co-founder, Bamu House India. President of this program, Dr. P. Venkat Dilip Kumar, spoke about the vision and mission of Nekath and Vice President Ms. Prafulla Kalpatu compiled the entire event and officially welcomed the niketh partners.
In the first phase of MEC's Niketh, an article of two pages was submitted which was for a variety of marked / selected accommodation. It was explained in the article why a particular type of housing technology was selected (typology, area, construction material, etc.). Through this, it was also tried to share that the participant had so much understanding of real figures or references etc. An Expert Panel of three people evaluated the e-mail articles. All finalists were invited to build a scaled prototype which was displayed at Mahindra Ecole Centrol.
Gyan Prakash and Manoj Kumar's team were finally victorious, who were from SRIT Anantapur and they received a cash prize of Rs 15,000 / – for their "Mud House". Two runners up team: Nirma University (Silver T and Rajat S: House of Jalalis) and Mahindra Ecole Santral (Satvik and Kishore's Bamboo House) received cash prize of Rs. 10,000 each. All finalist got certificates for excellence and participation.
---
Summary
Education Desk Mahindra Ecole Santral College of Engineering, Hyderabad organized "Niketh: A Traditional Residential Challenge".
---