Tomorrow Advancing Life (TAL) Education Group Acquires Leading Children's App Developer Dr. Panda, Embracing A New Chapter In Education!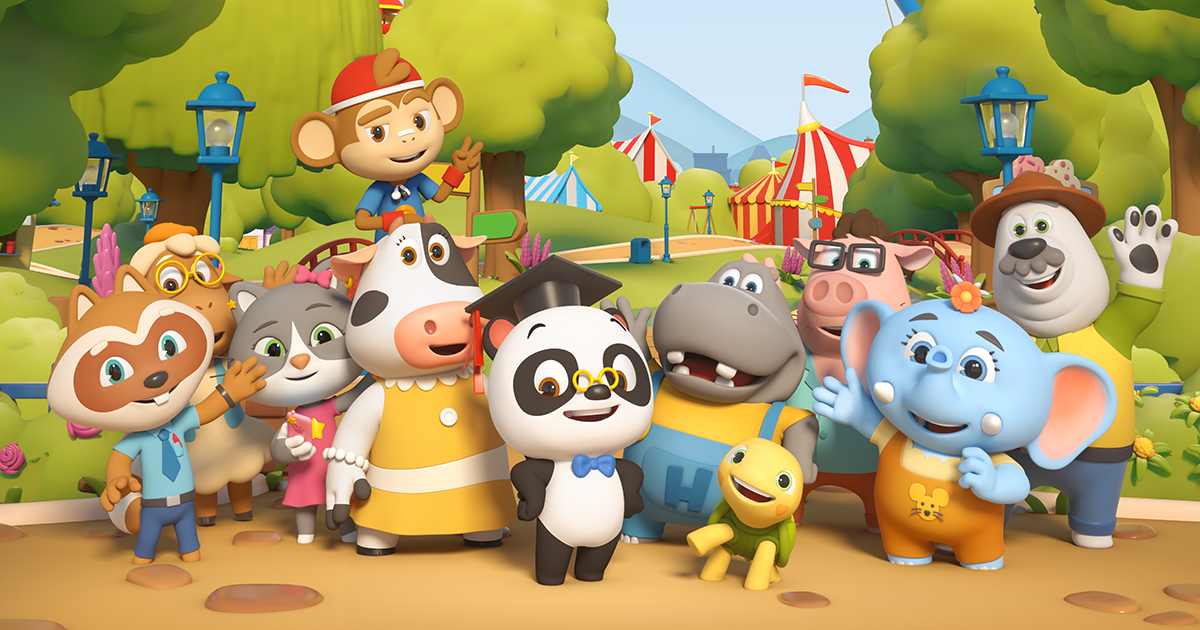 October 1, 2018  ( PR Submission Site ) Dr. Panda, a leading developer of paid educational apps for children and the creator of the award-winning series of Dr. Panda games, announced today that it was acquired by Tomorrow Advancing Life (TAL) Education Group, a leading K-12 after-school tutoring services provider in China. Dr. Panda will serve as an independent brand under TAL, with its original management team remaining in place. TAL is committed to fully supporting Dr. Panda with all its technological, academic and talent resources in a collaboration to explore new models for future education.
Dr. Panda is the second largest developer of paid kids' apps, with a total of 37 children's games titles having generated over 90 million installs. With hit games including Dr. Panda Town, Dr. Panda Restaurant 2, Dr. Panda Firefighter and more, the company's apps are played by more than 5 million monthly active users worldwide and have been ranked as the #1 kids' app in the App Store in over 50 countries. Dr. Panda has received the App Store's "Best Game of The Year" award for four years consecutively and six "Editor's Choice" awards. Aside from apps, Dr. Panda has two upcoming original children's edutainment animations, Dr. Panda TotoTime (2D series) and Dr. Panda (3D series), with the latter premiering to audiences in China, the Middle East and North Africa through Discovery Kids in early 2019. Dr. Panda launched its first Augmented Reality toy, Dr. Panda Plus: Home Designer, in 2017, designed to cultivate creativity in children through hands-on play and kid-friendly technology.
Since releasing its first game in 2012, Dr. Panda's products have inspired and educated millions of children through an "open-ended" approach designed to spark creativity and imagination. It is this element of Dr. Panda's ethos that falls in line with TAL's own philosophy and its pursuit of future education. As the leading technological education company in China, TAL embraces the ability of the Internet and mobile technologies to deliver a better study experience for children. TAL constantly strives to perfect its products, prioritizing the user experience in an effort to achieve a high level of customer satisfaction.
"We believe Dr. Panda's expertise can assist us by enhancing strategic planning for TAL's many diverse developments, as well as in providing quality services for more families," says a spokesperson for TAL. TAL acknowledges that a high quality user experience has always been a top priority of both Dr. Panda and its own organization, together equally committed to creating high quality creative content. It is because of the two company's shared values and missions that they combine efforts as they look to the future, promoting educational developments in this new era of technology, solidifying TAL's place as a pioneer in content creation in children's education.
"As a part of the TAL family, we wish to make education and kids' learning more fun, and we can achieve this by utilizing TAL's many channels and resources, supported by the experience of Dr. Panda's own achievements to date," said Thijs Bosma, founder of Dr. Panda. "We want education to stimulate creativity, as opposed to traditional methods that 'spoon-feed' knowledge. Our shared goal is for kids to have fun when learning through creativity."
Dr. Panda's international team and creativity model will support TAL in its efforts to build a firm foundation in education with its technological prowess. Together, they will infuse the education industry with new energy, fostering creating and fun in kids' learning experiences.
About TAL Education Group
TAL Education Group is a leading K-12 after-school tutoring services provider in China. The acronym "TAL" stands for "Tomorrow Advancing Life," which reflects our vision to promote top learning opportunities for Chinese students through both high-quality teaching and content, as well as leading edge application of technology in the education experience. TAL Education Group offers comprehensive tutoring services to students from pre-school to the twelfth grade through three flexible class formats: small classes, personalized premium services, and online courses. Our tutoring services cover the core academic subjects in China's school curriculum including mathematics, English, Chinese, physics, chemistry, and biology.
The Company's learning center network includes 594 physical learning centers as of February 28, 2018, located in 42 key cities in China: Beijing, Shanghai, Guangzhou, Shenzhen, Tianjin, Wuhan, Xi`an, Chengdu, Nanjing, Hangzhou, Taiyuan, Zhengzhou, Chongqing, Suzhou, Shenyang, Jinan, Shijiazhuang, Qingdao, Changsha, Luoyang, Nanchang, Ningbo, Wuxi, Fuzhou, Hefei, Xiamen, Lanzhou, Dalian, Changchun, Guiyang, Dongguan, Changzhou, Xuzhou, Nantong, Foshan, Zhenjiang, Shaoxing and Yangzhou, Yantai, Wenzhou, Zhongshan and Zibo. We also operate www.jzb.com, a leading online education platform in China. Our ADSs trade on the New York Stock Exchange under the symbol "TAL".
About Dr. Panda
Dr. Panda is the largest original IP independent developer of educational apps for children. The award-winning Dr. Panda franchise includes more than 30 fun and easy-to-play apps that go beyond the ABCs and 1, 2, 3s to provide important life skills that help children get familiar with the world around them. With more than 90 million downloads worldwide, Dr. Panda apps simulate real-life activities such as grocery shopping, cooking, airline travel and others in a way that makes kids more comfortable when they encounter those situations in the real world. All set in a safe, gender-free environment with no ads, no in-app purchases and no inappropriate content, Dr. Panda games have received the Children's Technology Review Editor's Choice award, Parent's Choice award, several National Parenting Publications Award (NAPPA) honors and more. The company is based in Shanghai and Chengdu, China. For more information visit http://drpanda.com
---
Summary
Leading education services provider TAL Education Group buys award-winning kids brand Dr. Panda.
Source
Jordan Francis Boyle, PR & Comms - Dr. Panda
---