TLC Enter UK Market with Temporary Access and Fencing Systems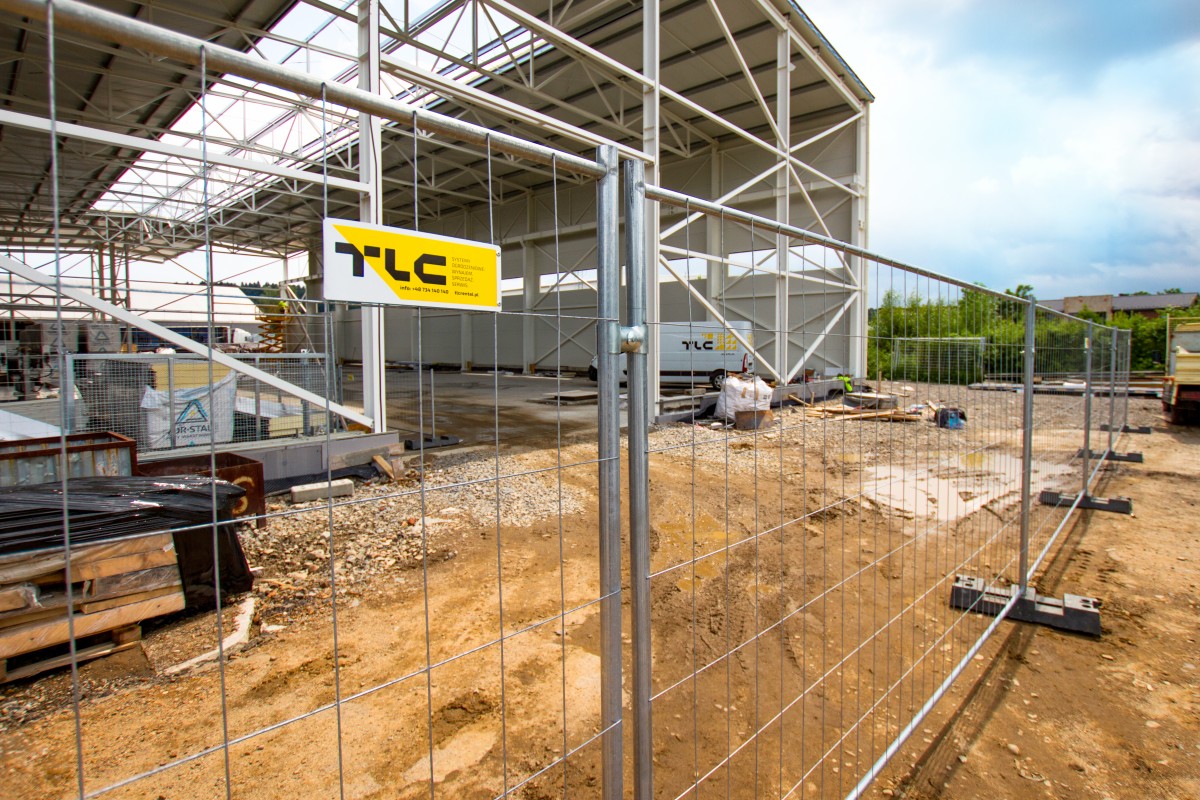 September 20, 2018 ( PR Submission Site ): Swedish-Polish company TLC have entered the UK market with an offer of high-quality steel temporary access and fencing systems. The combination of Scandinavian know-how with Polish enterprise has allowed TLC to become an expert in producing steel equipment for the building sector. Already active in over 30 countries around the world, TLC have global aspirations and are now happy to be able to offer their products to any United Kingdom-based company specialized in renting steel equipment to the building sector, or any other company who may be interested in steel temporary access, edge protection or fencing solutions.
With over 10 years' experience in the industry, TLC has developed a range of high-quality steel products designed to increase the safety of workers at construction sites. "We still encounter opinions that taking care of security at construction sites is merely a requirement and a redundant cost. But when an accident happens that proves to be the employer's fault, they will be quickly disqualified from the market", says Miłosz Muzyka, an R&D Department Director at TLC. Their products are light, durable and designed according to the most demanding safety standards and, when used properly, will guarantee this won't happen to you.
One of the key products offered by TLC's UK branch is the Temporary Access System (TAS). The system is mainly used as a safe temporary access platform across banks and excavations or between levels on a construction site. Thanks to a wide range of possible customizations, TAS can be adapted to almost any terrain.
Another one of TLC's flagship UK products is Temporary Fencing. Different panels give clients the possibility to choose the one that best suits their needs and a wide range of accessories mean that TLC's fences can be assembled on any terrain. Our temporary fencing is split into three sub-categories: SMART fences, MOBILT fences and CITY barriers. SMART hoarding fences are recommended for the enclosure of construction/industrial areas and roadworks. MOBILT is a system of open, light mesh panels suitable when there is no need to hide the terrain, or to fence off places exposed to strong winds. The CITY GUARDRAIL system is a perfect barrier control fence for open-air or large-scale events and also for designating lanes of communication for pedestrians.
As well as the above-mentioned products, TLC also offers an Edge Protection System dedicated to securing not only building edges but also stairs or lift shafts, Container Stairs dedicated to building site and Shipping Containers and many other products for the construction and industry sectors.
If you wish to learn more about TLC and their products, visit intertlc.co.uk.
---
Summary
Swedish-Polish company TLC have entered UK market offering Temporary Access and Fencing Systems for the Construction Industry
---