Timber Beam Suppliers in South Africa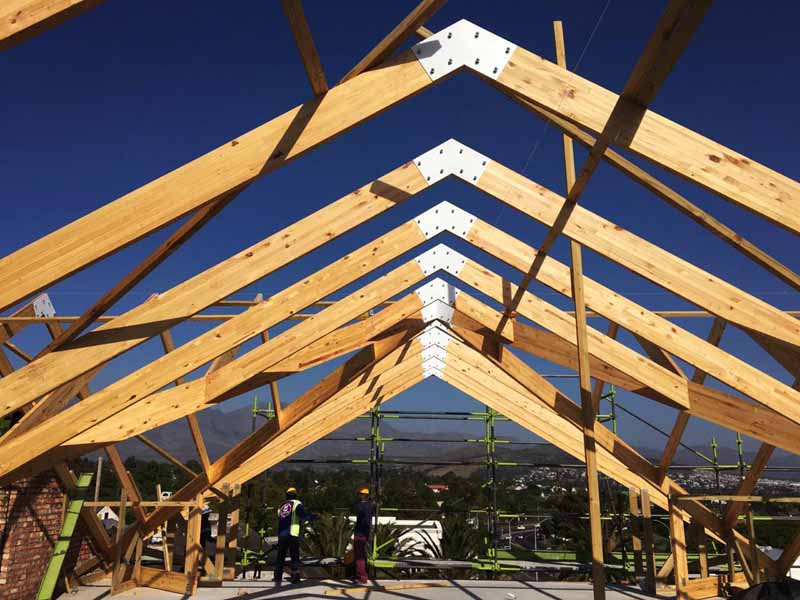 (prsubmissionsite) October 31, 2019 – OT Joiners has always strived to create value-added and sustainable timber products. With a team of skilled artisans and designers, the company produces a wide range of laminated timber beams and columns for the construction sector. Further, OT Joiners have mastered the bending and curving process of laminated timber beams. They produce not only standard configurations but also manufacture special sizes for their clients.
Featuring a 12m finger jointing press line and moulders, OT Joiners is able to manufacture laminated columns and beams along with other finishing products such as grooved and tongued flooring, skirtings, ceilings, cover strips, fencing, fascia and more. One of the most common products offered by the company is their laminated pine beams.
1. Laminated Pine Beams:
The laminated pine beams are manufactured by gluing timber together. For this, they use a transparent, SABS approved moisture-resistant glue. The timber beams are then glued together under heat and pressure. The resulting laminated beams are stable, strong and rigid. They not only offer various advantages over concrete and structural steel but also have a nice aesthetic.
Created by bonding several pieces together, laminated beams or glued laminated timber beams or glulam serve as a useful structural component. Beams offered by OT Joiners are available in curved and arched shapes too. They can be used for all column and beam applications. The company offers both curved and straight shapes in a wide range of wood species and appearances to meet the unique needs of each application.
OT Joiners manufactures the laminated beams in SABS Grade 8 quality or higher. All products are produced to select, grade and diminish the negative impact of the knots and other minor defects in each component. The lamination process enables prolonged usage of the timber beams. The timber beams can also bear heavier loads and support complex shapes.
2. Laminated Saligna Beams:
OT Joiners also produces laminated saligna beams with pine beams. Saligna is a hardwood that features greater strength and superior characteristics. OT Joiners utilises only kiln-dried saligna for the manufacture of beams. Being a SABS Grade 10, the saligna beams are stronger and more durable than pine beams.
Apart from laminated beams, OT Joiners also manufactures and supplies curved beams and OT laminated beams. They also offer a wide range of services such as professional engineering services, project management and consultancy services and logistics services.
To learn more about their products and services, kindly visit their official website: http://otjoiners.co.za/.
About OT Joiners:
OT Joiners was established in 2012 in the Parow Industrial area to cater to the laminated timber beam requirements of the construction industry. They manufacture quality laminated timber beams in accordance with the SANS and SABS standards.
Contact:
75 Industrial Ring Rd, Parow Industrial
Cape Town, 7504, South Africa
Tel: 021 931 0061
---
Summary
OT Joiners has always strived to create value-added and sustainable timber products.
Source
http://www.otjoiners.co.za/
---