The AI Translator For Professionals In A Globalising Business World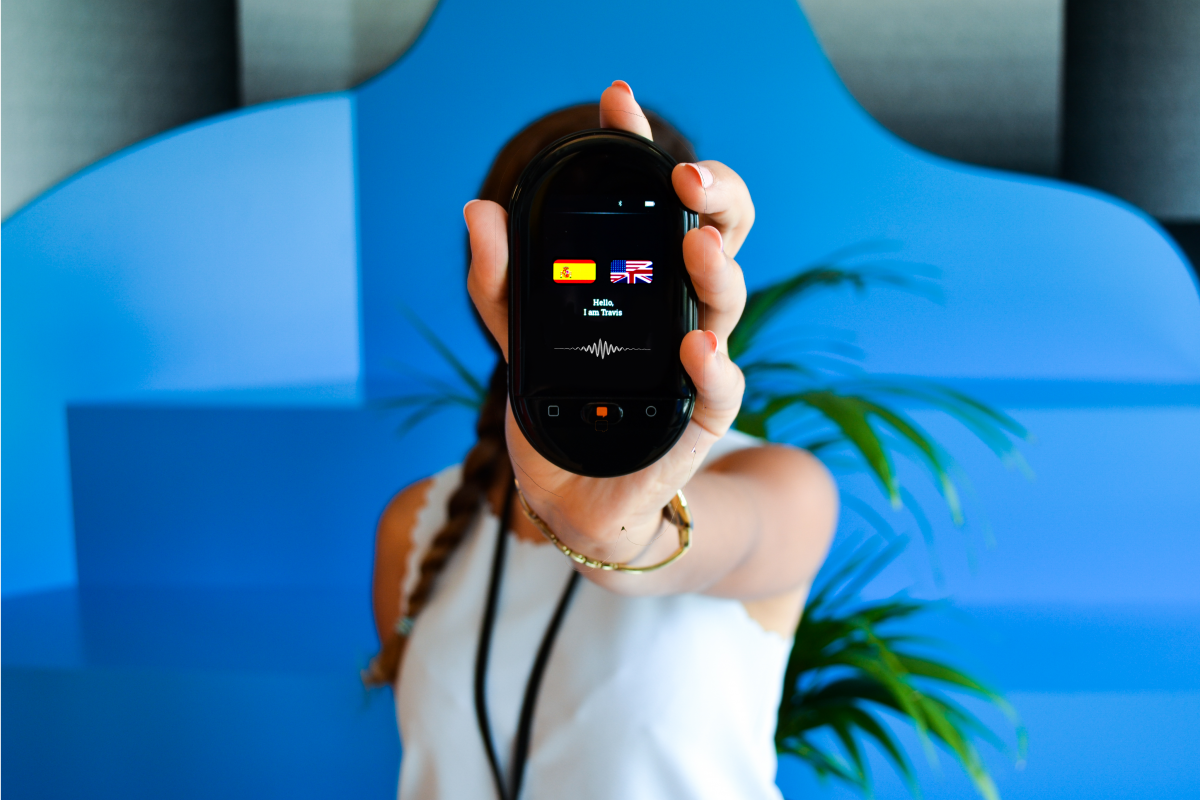 Rotterdam, The Netherlands ( PR Submission Site ) September 06, 2018 – Intercultural miscommunication presents challenges within our globalizing business world. As an integrator of several translation engines, Travis Touch alleviates that very issue by allowing people to express in 105 different languages and successfully conduct business with those from all over the globe. It is the 3rd crowdfunding project of the Dutch AI translation devices manufacturer. Travis Touch is the successor of Travis One, a handheld translator of which over 110,000 devices were sold worldwide.
"At Travis, we believe that everyone should be understood, so we're here to help bring true communication into people's lives. That is why we developed a hardware device that enables you to translate and understand 105 languages. After Travis One, we have received a lot of valuable feedback, which in return helped us create a new and improved product: Travis Touch. The device's main improvements are in hardware and usability", Gregor Noltes, Chief Marketing Officer of Travis, states.
16 translation engines, AI, and machine learning
Travis integrates 16 translation engines by choosing the highest-ranking platform based on the language pair of your choice via AI.
One of the new features of the Travis Touch is the so-called "Magic Button". This button uses voice commands to automatically select your languages of choice. Travis Touch is the only device of its kind in the world, supporting wireless charging and voice commands in five different languages: English, Spanish, Chinese, Korean and Japanese.
You can have Wifi anywhere, any time
Travis Touch also has a 4G connection and is supported by more than 200 mobile operators. Travis Touch will not include a SIM card, however, if there is a card, the device can be turned into a hotspot and you will be able to share the wifi connection with up to 11 other devices.
Travis Touch – Business Edition
The Business Edition of Travis Touch is a software update that allows every professional to be able to both translate their conversations and important meetings, as well as record them. After recording, a transcript of the conversation will be  uploaded to a personal online platform for the owner of the device. This ensures that no information ever gets lost.
Advantages over an app
Travis Touch is a direct competitor of Google Pixel Buds. However, Travis has the advantage of being a stand-alone device and not an app. Marijn Booman, General Manager: "While being busy with apps on our phones, we lose the precious time that we could spend communicating with the people around us. This is why Travis was created as a device; to bridge the gaps in real communication with people from different cultures."
With over 110,000 units sold, whether used by travellers, doctors, police, military forces or professionals that are constantly on the go, Travis gives users the opportunity to communicate with people from different cultures, no matter where they are going or how noisy the environment around them is.
Booman: "In these busy times, when we are constantly on our phones, we are forgetting how to truly talk with each other and because of that we end up being misunderstood. Therefore we provide people with a soft landing in unfamiliar circumstances, regardless of the situation. Using a Travis gives you a sense of comfort, turning an insecure moment into a positive experience."
Available on Indiegogo
Travis Touch is available on crowdfunding platform Indiegogo. You can get Travis Touch
Business Edition for a limited time special offer. Shipping will start at the beginning of
September 2018. Get the new Travis Touch via Indiegogo.
About Travis
Our dedicated, international team works to elevate understanding in the world. We are 14 nationalities, from Australian to Mexican to Chinese to Dutch. We are located in Rotterdam, Shenzhen, Trivandrum, and Lisbon.
For more information, visit: ​http://www.travistranslator.com
Press kit: ​ www.travistranslator.com/press
Travis BV,  all rights reserved.
---
Summary
Travis Touch: The AI translation device that can solve the communication challenges of the globalising business world.
Source
Zhanina Lazarova Travis B.V. (PR Manager)
---