As a Technology Partner, RIKSOF Delivers Exceptional Value to Startups with its Innovative s2a Engagement Model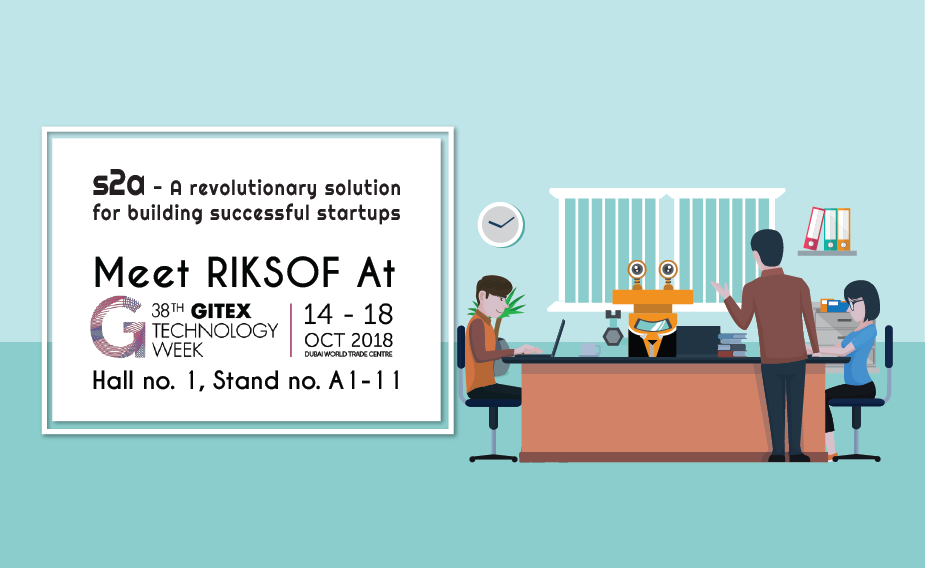 October 24, 2018 ( PR Submission Site ) With RIKSOF's compelling s2a model, new businesses incur lower setup costs and benefit from a mature, fully managed and integrated solution. The s2a platform and technology stack combines industry best practices, latest open source technologies and our 10 years of hands-on experience to deliver unmatched results.
Description
At launch, startups need to be prepared for these technical challenges:
– Technology breaking changes to the business model.
– Adjusting user flows and A/B Testing based on granular usage metrics.
– Performance tuning across a wide spectrum of issues from infrastructure, application,
databases, networking, operating systems and device drivers.
– Ensuring information security including data protection and privacy, correct implementation of
security protocols, protection against malware and regular risk assessments.
– Keeping up to date with the latest trends and new releases for operating systems, SDKs, hardware
and APIs.
"There is a common set of technical challenges faced by all startups," said Khurram Ali, CEO at RIKSOF. "Our goal is to help mitigate them so that founders can spend more time on problems they are passionate about".
RIKSOF is working with startups in the sharing economy, niche social networks, enterprise software, retail, education, and healthcare.
"After working with RIKSOF for over 2 years on the development of a native iOS app, we decided to try s2a, a new and innovative hybrid development approach that allowed us to keep our costs low, whilst benefiting from rapid development across two platforms: Android and iOS," said Jarryd-lee Mandy,CEO at Curi. "We are excited to see the full potential of s2a, working closely with our collaborative partner RIKSOF".
About s2a
s2a is an extensive end-to-end platform based on open source technologies. It has been significantly enhanced to ensure high performance, security and quality. s2a gives startups a head start which can then be built upon to match a startup's specific business requirements. RIKSOF builds, hosts, monitors and maintains the application for its clients, till they are comfortable in taking over. RIKSOF keeps the platform upto date with newer SDK versions latest trends and user feedback.
About RIKSOF
RIKSOF is the long term technology partner businesses seek for successful execution of their mobile and cloud strategies. Celebrating 10 years of delivering value with over 500 successful projects, RIKSOF's bleeding edge solutions enhance competency and growth of an organization. Founded in 2009, RIKSOF has since made a remarkable name in the software industry and has significant experience in working with a wide spectrum of emerging technologies.
Contact
Aatisam Ahmed
Email: info@riksof.com
Tel: +92 (21) 3529-2676
Where to find us!
Visit us at GITEX Technology Week in Hall no. 1, Stand no. A1-11 to collaborate and share business knowledge for growth.
---
Summary
RIKSOF helps startups reduce time to market, lower risks and deliver delightful user experiences across mobile, cloud and desktop platforms.
Source
http://www.riksof.com/
---