New Romance Novel, A Vow Owed, Takes Readers on an Adventure of Love, Life and Sorrow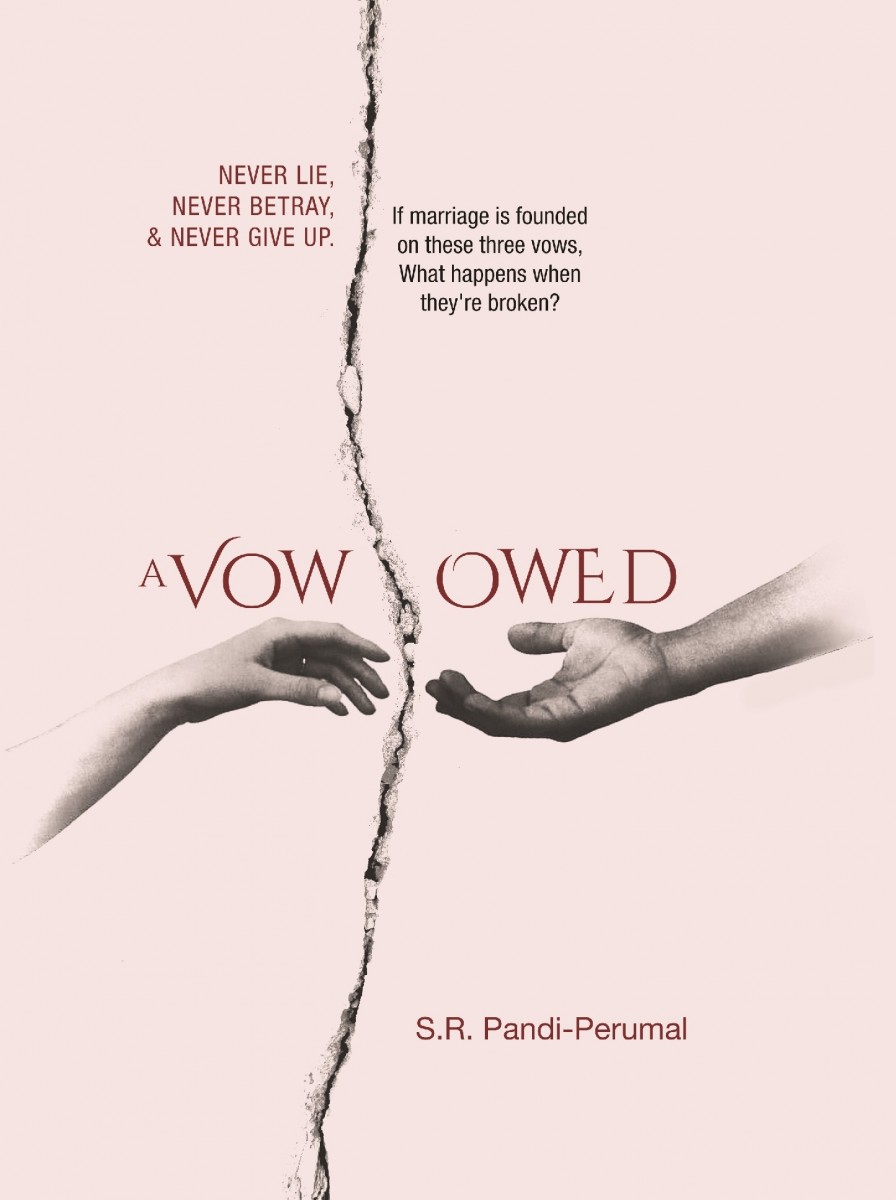 Toronto, Canada (prsubmissionsite) (October 18, 2019) – S.R. Pandi-Perumal, a Canada Based top sleep researcher, author, an editor, today announces the release of his latest book "A Vow Owed". The book is classic storytelling: an intimate and mysterious tale of two strangers who come together and change each other's lives forever. A Vow Owed is 300 pages and available both in print and e-book on Amazon.
What makes a romance novel come to life so that the reader feels like they are living within the story? The answer is simple; the author finds a way to invite the reader into the world he has created. A Vow Owed is that perfect invitation for any reader who wants to dive into a tale of truth and love and walk with the characters as they face great personal triumphs and heartbreaking sorrows. The readers will find this new novel compelling with every new chapter they read.  S.R. Pandi-Perumal commented "A vow owed delicately explores topics such as interracial romance, the struggles of marriage, and the painful toll of going through a divorce. We follow the lives of a couple that seemed to have been brought together by Fate and separated by flaws. Through this tale, we learn that love is generous, forgiving, and boundless."
The novel tells the story of Bobby, a young man who is instantly ignited with passion when he first meets Maria. Neither of them could imagine that they would become so close by exploring the wonders of Canada. As time wears on, their relationship grows and blossoms. Spending time together soon becomes living together and when their romance reaches its peak they decide to get married. Never happier in his life, Bobby treats his wife to the best way he knows how; taking her to wonderful places, buying her thoughtful gifts, and showering her with love. To Bobby, she was the only woman in the world; nothing could compare. Things take a turn for the worst when Maria starts acting strangely. The fire in her soul has dimmed and soon Bobby no longer sees the same woman he met. Day by day, she withdraws from him until he loses her completely. Relentless in his pursuit of love, Bobby chases Maria in hopes of getting her back. But the more he tries, the more that hope dies.
As S.R. Pandi-Perumal states, "I'm overjoyed to discover how A Vow Owed is being received by family, friends, and romance book readers. My goal was to write a story that would create a reflective surface and allow the reader to possibly see a part of themselves in that reflection. It was a pleasant surprise to receive feedback from readers who love the book but for very different reasons." Dr. Chattu one of the readers commented "A Vow Owed is a brilliant, delightful, and sweet romance novel. Overall, it's one of those rare books that everyone with even the faintest heartbeat should read. Reading this book was like watching a romance movie, and I envision an award-winning movie in the future. More than that, I can't wait to see what the author comes up with next."
About the Author
The author, S.R. Pandi-Perumal was born in Vellore, Tamil Nadu, India. Pandi is well known among the sleep community and is a world-acclaimed sleep researcher. The field of sleep and dreams has always been his passion. He has authored/co-authored 300+ scientific publications and edited over 25 high-profile academic volumes, pertaining to the science and value of sleep. A Canadian citizen, he currently alternates residence in Toronto, Canada or his hometown in India. Drawn to the benefits and significance of the sleep cycle, his personal and professional careers have been involved with advocating/achieving a good night's slumber.
Further details about the author can be found at https://pandi-perumal.blogspot.com 
For more information, please contact the author at pandiperumal2020@gmail.com
---
Summary
A Vow Owed is a dynamic romance novel that has it all. Romance, adventure and action, supported by a cast of adored characters that have you aching to turn the page and find out what happens next
Source
https://www.amazon.ca/Vow-Owed-S-R-Pandi-Perumal-ebook/dp/B07XVHSX52
---