Taco Playbits – A Magical Screen free Toy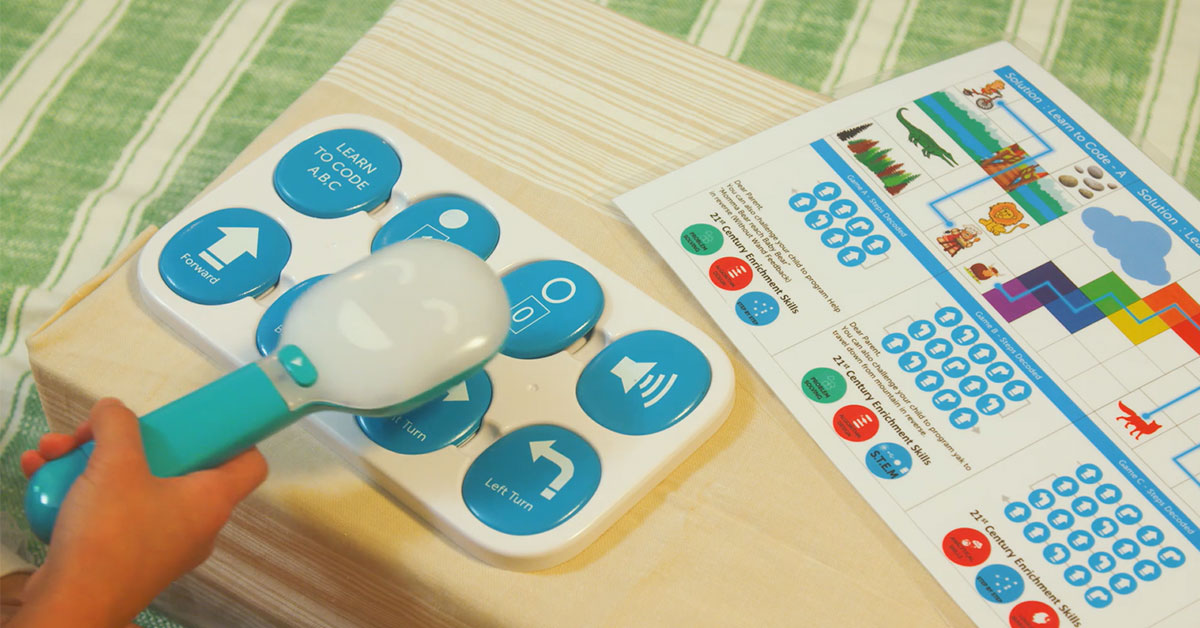 September 11, 2018 ( PR Submission Site ) On September 12th at 9 am eastern standard time USA (embargo), Robotix is launching an Indiegogo Campaign (preview link) for Taco Playbits, a tangible coding, screen-free and self-learning STEM toy.
Robotix announces the global launch of Taco Playbits a smart connected toy, for kids ages 3 to 8, on the Indiegogo USA crowdfunding platform.
Taco Playbits helps kids ages 3-8 to build critical 21st century skills such as numeracy, literacy, collaborative learning, coding and more all through a hands-on and magical learning process. It is comprised of screen-free "Wand" and "tags" that utilize NFC technology to inspire kids to have fun through imaginative play. Simply touch the tags with the Wand to play music, solve number games, learn English and much more.
In addition to these features, Taco Playbits is designed with everyone in mind. What's more, parents and educators may record their own questions in their language of choice to provide additional unique challenges. It is multi-lingual, so kids can play and learn in any language, dialect or accent. It is also braille compatible to enable self-learning for children who are blind and visually impaired.
"Taco Playbits – Loved by kids; Trusted by parents. Parents are looking for new ways to help their kids learn through play. However, they also want to keep their kids away from screen-based devices. Introducing Taco Playbits – A Magical Screen-Free Coding toy that will help kids from the ages of 3 to 8 learn their ABCs, play number games, and make their own musical pieces all through the process of playful learning. Parents will love the way Taco Playbits is a self learning STEM toy that encourages children at their own pace to build their literacy & numeracy skills while engaging them in fun games and challenges."
— Mr. Ramana Prasad | Chairman, Robotix Learning Solutions Pvt. Ltd.
Taco Playbits will be available for pre-sale starting at [USD 49] with products estimated to ship in November 2018 in time for Christmas 2018.
More about Robotix
Robotix was founded in 2010, to give children playful and powerful learning experiences that make learning fun and empowering them with 21st century skills. With many years of experience teaching STEM, robotics and coding in K-12 schools, Robotix has evaluated robots from all over the world and found that they were overpriced, and used unengaging proprietary coding languages.
In 2015, Robotix launched Phiro Education robotic toy, which was successfully funded on Kickstarter and Phiro from Robotix has been recognized by Intel as one of "America's Greatest Makers."
---
Summary
Toys of the Future | Robotix unveils world's first Screen-Free tech Toy Proud to be a "Make In India" product
---