Stay Motivated in Tough Times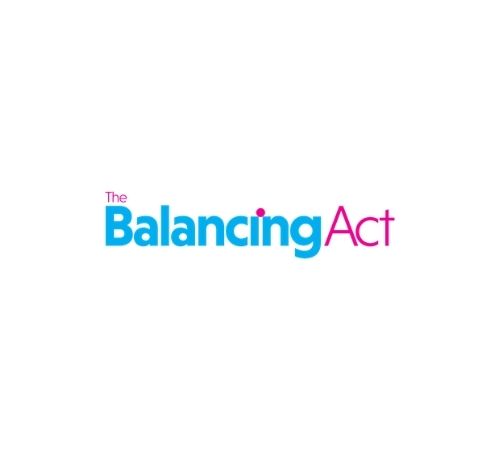 September 14, 2021 ( PR Submission Site ) –
We are all going through tough times, there's no question about it. The ongoing coronavirus pandemic has swept through society and disrupted our lives tremendously. Whether we are focusing on our jobs, or nurturing a start-up, building a non-profit or just trying to complete a degree, getting motivation can be difficult, especially during these tough times. Our motivation can take a battering, and recovering from this battering can be really troublesome.
Sometimes it feels that we are facing an insurmountable challenge and we constantly take part in a never-ending marathon – how do we get motivated? How do we stay afloat during this difficult period? How can we stay motivated and become more competitive? There are many questions that need answers, but luckily there are many guides to help us:
Remembering your mission
No matter what you are doing and what your plans are, focus on them, and never forget your goals. What were your goals when you started? What are your plans for the future? Although it's now a cliché question, try to answer "How do you see yourself in five or ten years?" Also, think about what you achieved so far, how is your plan going ahead and what do you expect in the future?
If it helps, write down your ambitions, your goals, your key motivating factors that help you every day. It will help you have a motivated mind and go through the small tasks. Having a plan will also help you see the bigger picture. It's a long road ahead, but it's made of small steps.
Visualize a successful outcome
This is a technique often used by performers and professional athletes. Simply by picturing themselves succeeding, before the real performance, increases the chances of actually experiencing success. The psychological aspect behind this technique is quite simple – it makes you more confident, it helps you succeed and stay motivated.
The major advantage of this technique is that it can be applied to any aspect of life. Focus on what you want to achieve, work hard, and imagine it happening. Visualize the process, the results, and your success – from the conversations you have, the people you meet, the deadlines, and all the way to the clothes you are wearing and the weather outside. Everything is important and you have to visualize it all.
Whenever you visualize the process, don't focus on the negatives – don't pay attention to the obstacles in your way. Only pay attention to the positive aspect, your dreams, and how to get to them. Want to be victorious? Think victorious!
Take a break – treat yourself
Working on a project, no matter its scope or size or the type of results you are expecting, is tough. And you'll need a bit of rest in order to get the best results. Sometimes you really need a change of scenery, a bit of space in order to get your groove back. It's perfectly human to need a little rest, and it's perfectly normal to have it.
Take a holiday, if you can. If not, take a day off and relax at home. If you are an active person, go for a hike or a trail run. No matter what you choose, getting a break is extremely important as it helps us have a motivated mind and deal with stress. A break, even if it's just a few days, will boost your creativity and productivity immensely.
Break down scary, big challenges
Every project has some tough challenges. These are the major tasks that may keep you up at night. You may constantly feel fearful about the things that need to be done. Maybe it's hiring a new manager, maybe it's finding a new location for your shop, maybe it's a client you want to close as quickly as possible. These are your major objectives and you'll need a way to reduce stress levels.
These major tasks should be broken down into smaller parts. It should be divided into achievable goals that can be completed and provide satisfaction to everyone involved.
Whenever you complete a small task, even if it may seem insignificant, it will act as a powerful motivator. Accomplishing small goals will help you accomplish larger ones. You'll be halfway to fulfilling your dream in no time!
Celebrating each small victory
Your goal is crucial for you, there's a lot of work involved, and the stress can be overwhelming. Losing sight of the main goal may be problematic and may be detrimental to your success. But your final goal can be divided into multiple victories. Those big challenges we previously talked about can be your micro-victories, and you should cherish them. These are the small victories that will get you ahead, that will help you build the major victory.
Let's say you want to get 10 new clients this year. Every new client should be a new victory for you – and every victory will help you build the final victory. Celebrating each small victory will help you stay motivated during the whole process.
Sharing and asking for support
Sharing a problem helps you a lot, especially if you have a partner and someone to turn to. To be afraid of asking for help. Be open about your problems and stay positive. Ask a friend, a colleague, your boss, or anyone that can provide additional information. If you don't have someone to turn to, ask for help from professionals. For instance, if you don't understand legal issues, contact an attorney. If you don't understand taxes, contact an accountant. Outsource whenever you encounter difficult problems.
Get inspired by other people
Look at others if you want to have a motivated mind. This can be everything – songs, movies, books, or similar stories. Even watching a movie can get you motivated, or reading a quote. A good way to get motivation is to use the break in order to learn from people working on similar projects. For instance, other entrepreneurs may share their stories, inspire people, or offer a workshop. Use everything that can help you get more motivation.
---
Summary
The Balancing Act is America's premier morning show that´s about women, for women, and trusted by women that fit perfectly into the modern viewer's busy lifestyle. The show delivers sensible solutions and essential information in a fun, entertaining format.
Source
https://thebalancingact.com/
---