Staff Nurse Recruitment – Crash Course by Mantram Nursing Academy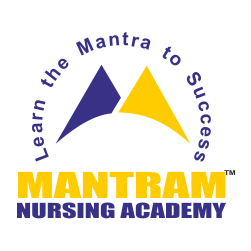 Nov 21, 2018 ( PR Submission Site ): Nursing is the backbone of hospitals and thus has a wider scope in terms of career growth. By choosing this as a profession you come across many challenges and can handle different types of situation in the hospitals. Nursing is all about enhancing the wellbeing of patients from all walks of life. This helps you in saving many lives, providing comfort and happy moments to individuals and their families. During the treatment, nurses serve many areas like mental health, age care, rehabilitation and many more. So, if you are a strong person with an urge to help others, then the nursing option is a great career move.
Why Choose Mantram Nursing Academy for staff Nurse in Chandigarh?
Mantram Nursing Academy is the leading institute in the North region that provide coaching for staff nurse entrance and recruitment exam. We are well known for work achievements. Our academy has acquired remarkable experience and results from past many years. We don't compromise with the teaching quality and our classrooms are fully equipped with modernized infrastructure.
Key Features Of Mantram Nursing Academy
– Modernized Classrooms and outstanding environment for study
– Experienced Faculty
– Morning and evening batches available
– Special Doubt section classes
– Small batches consist of 30-35 students
– Full study material with 10 years solved papers
In this press release we are offering crucial information for starting new batches for the staff nurse recruitment exam which is being organized by Mantram Nursing Academy Chandigarh. So, if you are interested to take coaching for staff nurse recruitment and entrance exam, enroll yourself today by visiting our office. For detailed information call us on 9779797575.
---
Summary
Mantram Nursing Academy is going to start a new crash course for the staff nurse recruitment exam in Chandigarh and Shimla. So, students who want to clear the exam in one go can join our institute for the preparation.
Source
https://www.staffnursecoaching.com/
---