Springers Solar Installed The Tesla Powerwall2 Batteries In Queensland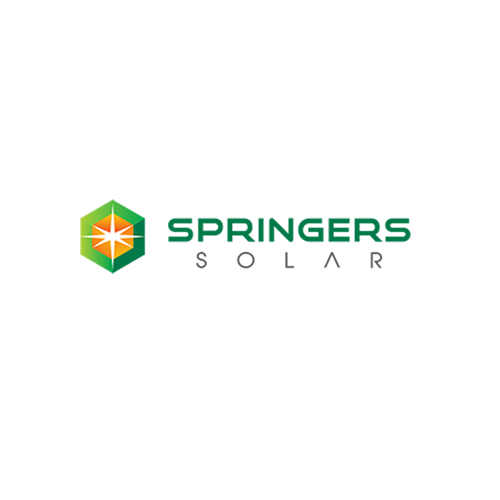 August 23, 2022 ( PR Submission Site ) –
Springers Solar understands how challenging Queensland weather can be, and therefore design bespoke packages for customers, to suit individual needs. This well-established market-leading solar company uses only quality components and delivers exemplary customer service, has a highly skilled professionally trained technical staff, and has become an award-winning business.
According to Joe Springer, the Manager at Springers Solar," When your business needs to run warehouses with overhead lighting, fridges, and freezers, or office computer networks, chances are great that utility bills may be the single biggest monthly expense to face. Pressure on the national energy infrastructure is also ever-increasing, therefore being self-sustaining and owning a solar system will give any business a competitive edge.
An immediate additional source of income is created by selling additional power back to the grid. Springers Solar offers several bespoke solutions for commercial businesses and as a trustworthy supplier of solar systems, provides guarantees on all installations."
Springers Solar will assist any commercial business with creating sustainable energy solutions, which has become a priority in forward planning. The impact of industry on climate change is also a heated topic of debate and collaborating with eco-friendly companies who are serious about zero carbon emissions has become extremely relevant.
If there is scope for the installation of several solar panels on the roof of business property, any extra power generated can be sold back to the grid, creating a brand new revenue stream for the business. When the time comes to sell or upgrade your business premises, solar panels are valued as an immense asset and can substantially increase the value of a commercial property.
Queensland offers numerous benefits to companies installing a commercial solar system, including financial incentives available from the Australian Government, in the form of rebates.
The Government is also offering solar subsidies to businesses who have upgraded to a commercial solar system as well as immediate asset write-offs for solar systems. The QLD Business Energy Savers Program offers support services for businesses that include energy audits at no cost, and co-contributions to fund energy-efficiency upgrades. Small businesses are eligible for the Small-scale Renewable Energy Scheme to subsidize the purchase of a solar system.
Springers Solar strives to speed up the green revolution by switching to cleaner renewable energy, through a variety of available options. Creating a tailor-made energy solution that guarantees optimum performance as well as a reliable supply, is definitely a cost-effective option for future sustainability.
About Us: 
Springers Solar is a highly acclaimed solar company based in Brisbane. This well-established Australian business has an exemplary record of accomplishment and has been operational for two decades, specializing in the installation of bespoke solar systems in Queensland.
For installations, only fully tested parts are used in individually designed systems, found to be the most suitable for detailed projects. Being a proud founding member of the Clean Energy Council's Retailer Code of Conduct, which is ACCC approved, the goal is to refine a standardized service within the solar industry.
Enphase Energy is Installer of the year for Queensland, Tesla Premium Certified Installer, also certified as an approved Solar Retailer, employing only full-time highly qualified staff, makes Springer Solar a distinguished and trustworthy supplier. For more information, please visit our website.
---
Summary
With 20 years' experience in the solar industry, using only the best quality components, guarantees proven performance, Springers Solar creates seamless backup power to continuously power homes and commercial properties with sustainable energy 24/7
---