Ultrasonic Cleaning Specialists Sonic Solutions Ltd Launch New Website Rebrand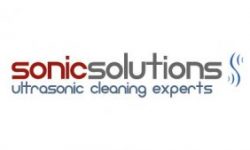 March 1, 2019 ( PR Submission Site ) Sonic Solutions Ltd are pleased to announce the launch of their rebranded website.  Andrew Taylor Managing Director at Sonic Solutions Ltd comments:
 "We are delighted to have launched our rebranded website. Our website clearly highlights the benefits of Ultrasonic cleaning. Ultrasonics effectively removes grease, swarf, oil, carbon, rust, scale, inks, and general dirt from a wide range of Industrial parts. It is also a safe non-destructive, quick and effective way to clean them and using water based chemicals any waste solution is easily disposed of in an environmentally friendly way."
About Sonic Solutions Ltd
Sonic Solutions Ltd based in Yorkshire, England is an independently owned company specializing in providing cleaning services and products to the industrial sector, utilizing the latest ultrasonic cleaning technology.
For further information and a straight-talking discussion about YOUR requirements please contact.
Sonic Solutions Ltd
Andrew Taylor
Unit 16, Riverside Way,
Ravensthorpe, Dewsbury, West Yorkshire, WF13 3LG.
Tel: 01924 495975
Email: sales@sonicsolutionsltd.com
Web: www.sonicsolutions.com
---
Summary
Sonic Solutions Ltd are pleased to announce the launch of their new rebranded website.
---