Solidity Workshop: Boosting Your Smart-Contract Knowledge with Fluence.sh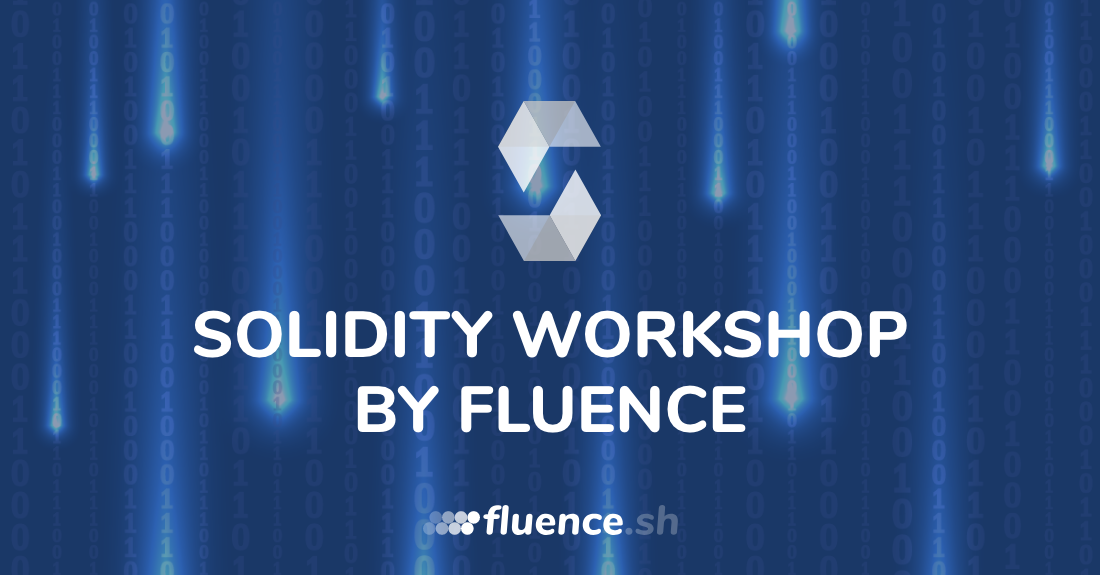 Nov 21, 2018 ( PR Submission Site ): Fluence.sh recently launched its BaaS/SCaaS platform! From now on, any developer, businessman, or entrepreneur can benefit from using Fluence.sh to boost the efficiency of their business. Since the community is currently experiencing a scarcity of Solidity developers,
we are delighted to announce our Solidity workshop, which will take place in Silicon Valley
It is going to be hosted by Andrew Zubko, Solidity developer and Fluence.sh CTO, on November 24, and will outline the major aspects of smart-contract development in the Solidity programming language.
What is Fluence.sh?
Serving as a BaaS and SCaaS company, Fluence offers a wide range of beneficial features for the community. Fluence is an API for new and existing technologies supporting technological development and smart-contract deployment, integration, and management. Due to solutions provided by Fluence.sh any web developer, business or single entrepreneur can seamlessly integrate technological advancements without the need to understand its functionality features, deployment details, or infrastructure.
Providing users with functionality, steadiness, speed, and flow, Fluence ensures acceleration of the business workflow and practice via up-to-the-minute technology implementation. Moreover, the team of professionals provides full-cycle assistance in such aspects as:
– Platform choice and integration (public net node deployment and use, chain forking, state tracking, dApp deployment)
– Smart-contract use (additionally providing a smart-contract library with existing templates)
– Financial transaction flow (assistance with transaction processing within various platforms, and digital wallet creation with requested functions)
– User-interface establishment with the highest existing functionality
What Do We Offer?
Even though distributed ledger technology has become widespread and increasingly useful, almost 100% of users still have issues with its deployment.
This includes constant failures in the node setup process, confusing transaction tracking, and complexity in providing decent support.
In addition, developers often face issues in the exposure of smart-contract deployment to all sorts of vulnerabilities and existing bugs. Infrastructure integration is another issue.
This set of challenges, as well as the complex procedure for setting up and configuring a public or permissioned fork of the distributed ledger, requires a lot of excellent tuning and devops efforts before a project can go live.
Applicature is conducting a Solidity Workshop, which will take place in Silicon Valley, to help you figure out answers to any potential problems.
This one-day, hands-on Solidity workshop is for those who want to get up to speed on smart-contract development with Solidity.
When/Where?
The Ethereum Solidity Workshop will be held on November 24, 2018 at HanaHaus, 456 University Avenue, Palo Alto, CA, United States.
Tickets can be purchased HERE.
Who Is the Speaker? 
The workshop is going to be led by Andrew Zubko, co-founder of Applicature. Andrew is a leading DLT expert and developer, CTO for Fluence.sh, and BaaS provider for the enterprise. Andrew will lead this interactive crash course, which will be limited to 15 participants.
You'll have enough of the instructor's time to discuss all the tricky aspects of building and deploying Solidity smart contracts.
Who Is the Workshop For?
This workshop has been specially organized for active software developers who are planning to work in the distributed-ledger industry and develop Ethereum smart contracts.
Don't miss this opportunity to learn Solidity development and dive deep into the world of decentralization.
If you're interested, this workshop is a good fit for you!
---
Summary
This One-day hands on Solidity workshop for developers is for those who want to get up to speed on smart contracts development with Solidity.
---