Solar Photovoltaic Development and Solar Entrepreneurship Training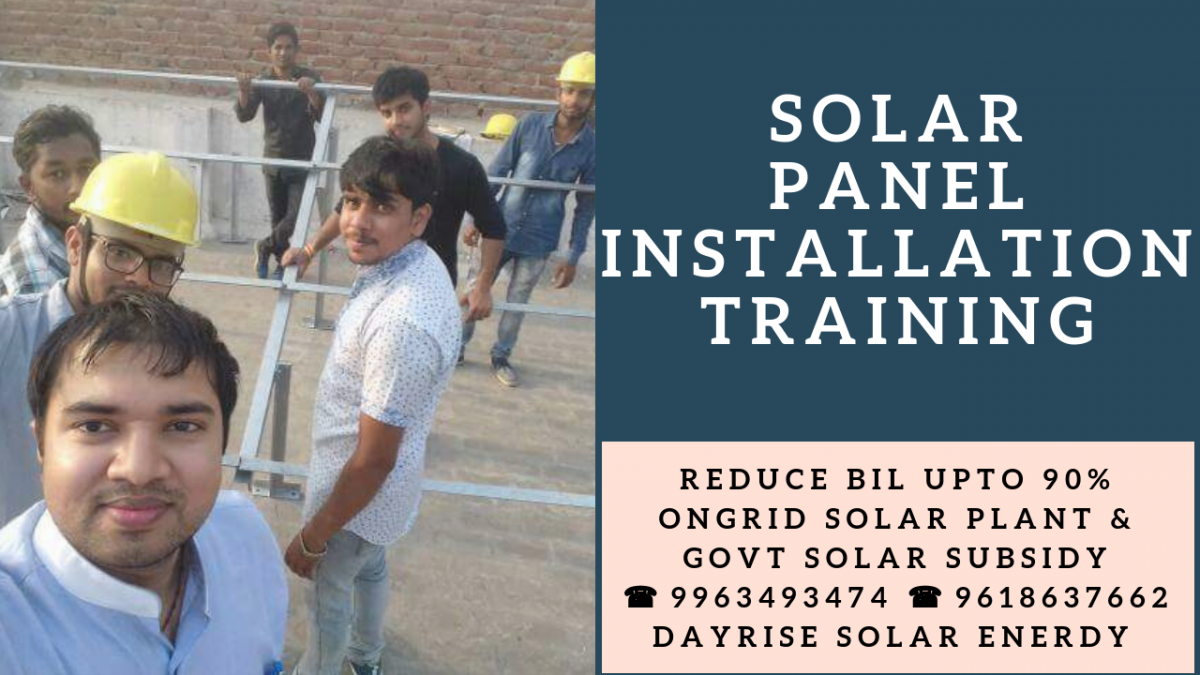 November 19 @ 9:00 am – November 23 @ 5:00 pm INR5000
November 14, 2018 ( PR Submission Site ): DayRise Solar Enerdy Pvt ltd, Mama Bhanja Chowk Sonipat proudly announces to conduct Solar Photovoltaic Development and Solar Entrepreneurship Training commencing from 19 Nov 2018 to  23 Nov 2018, five days intensive training at  Plot No-222, HSIIDC Industrial Estate, Rai, Sonipat (Haryana) PIN-131029
NOTE: Candidates coming from outside Sonipat / Delhi NCR may like to stay at the training premises which has adequate space with common amenities, however they have to arrange their own bedding. There are adequate number of food joints nearby which candidates may like to use at their own expense.
Good news for the unemployed youths and aspiring business entrepreneurs of Sonipat, Haryana and Delhi NCR who wish to diversify in to Solar Energy sector.
If you are looking for dealership training, franchise option, solar photo-voltaic training, solar panel installation training, solar entrepreneur training, solar training, solar training certificate, solar training certification, solar design course, solar system design training, solar design course, solar PV Design and installation training, solar panels installation certification, solar panel installation certification, solar training online free, solar training in India, solar energy job training, solar energy training programs, solar installation training, solar system training, solar panel training, solar power plant training, solar training in Sonipat, you may like to consider DayRise Solar Enerdy Pvt Ltd for quality support and training system.
The opportunity exists for all the unemployed youths, ITI diploma holders in electrical or electronics stream, existing business person in electrical or electronics household products, solar enthusiasts or any person who is interested in solar energy, solar power, solar-powered products, solar power plants, solar system, solar installation and solar photo-voltaic training.
If you wish to train yourself in the field of Solar Energy, solar power plant, solar system, solar panels installation, solar power products, solar system installation and wish to start your own solar business then now is the right time to grab the opportunity.
TRAINING VENUE: Plot No-222, HSIIDC Industrial Estate, Rai, Sonipat (Haryana) PIN-131029
DATE OF COMMENCEMENT: 19 Nov 2018, 9:00 AM
DATE OF CULMINATION: 23 Nov 2018, 5:00 PM
---
Summary
Solar Photovoltaic Development and Solar Entrepreneurship Training at Sonipat, Haryana by DayRise Solar Enerdy Pvt Ltd
Source
http://dayrisesolar.com/solar-training/
---