Skoruz Revives Stories Of Forgotten Freedom Fighters Through A Game On Google Assistant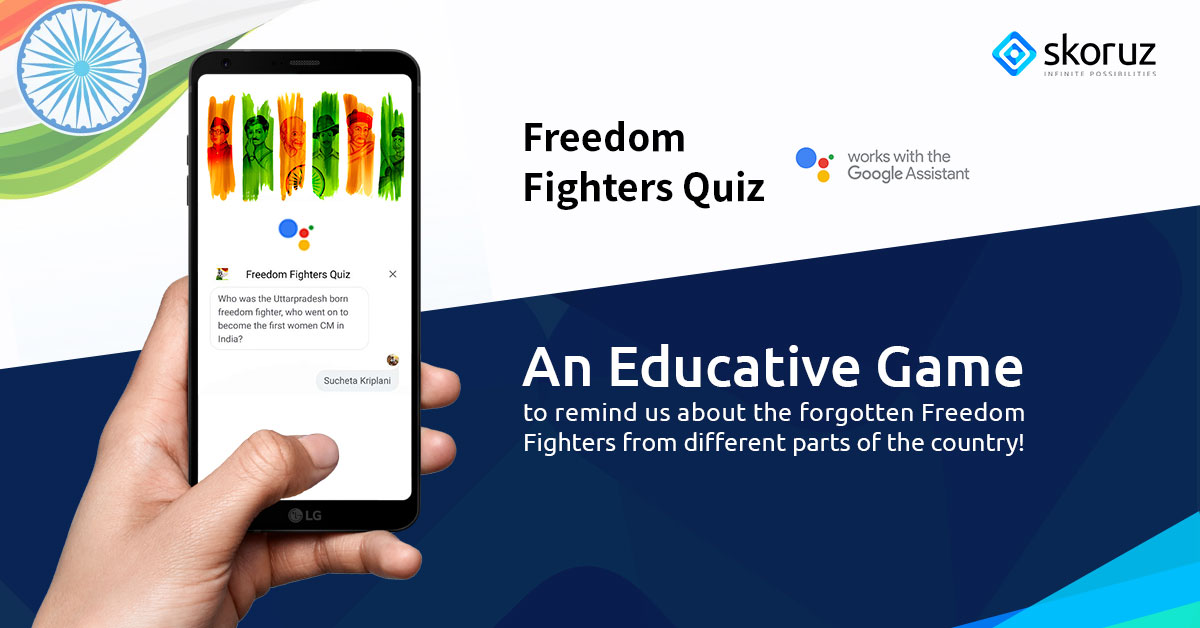 Bangalore, India 19 August 2019 ( PR Submission Site ) – As a part of the launch of a new service offering, Skoruz Technologies – a California based Analytics & Business Consulting firm launched an Educative Google Assistant Game based on Indian Freedom Fighters.
The trivia – quiz game can be accessed on Google Assistant on Android phones with an invocation "Talk to Freedom Fighters Quiz". The Assistant will challenge you to identify forgotten freedom fighters from different parts of the country. However, if you guess the answer wrong, it narrates a small story on the forgotten hero.
Talking about the game, Mr Senthil Anand, Director – Digital Marketing @ Skoruz said " We wanted to launch our 'Google Assistant Development' services in a unique way and after a lot of brainstorming, the team came up with the idea of creating a game that will not only test the knowledge but also educate users about the people who sacrificed their lives for the country's freedom.
Skoruz has been in the industry for 12 + years since 2007 and we've been constantly taking new technology to clients in innovative ways. With the launch of this new service, we will now be able to build custom developed actions on Google Assistant that can work across Android platforms. We also ideate and build intuitive applications inline with the user behavior.
About Skoruz Technologies
Skoruz Technologies is a key player in the field of Big Data, Embedded Analytics, Mobile, Sales Automation and Sales Performance. While we have grown in our product offering, our philosophy remains unchanged… Deliver Value… Deliver Now.
Started off as a professional services company in 2007, Skoruz, always excelled in solving technical challenges. Skoruz currently has four CoE's in North America, South America, India and Malaysia.
As a global enterprise, Skoruz technologies also resells product licenses and develops its own IP for faster time to market for key technologies. More about the company here – www.skoruz.com