Skala's Opensource, Blockchain-Based And Decentralized Community Is Bringing Secure Scalable Business development For Everyone.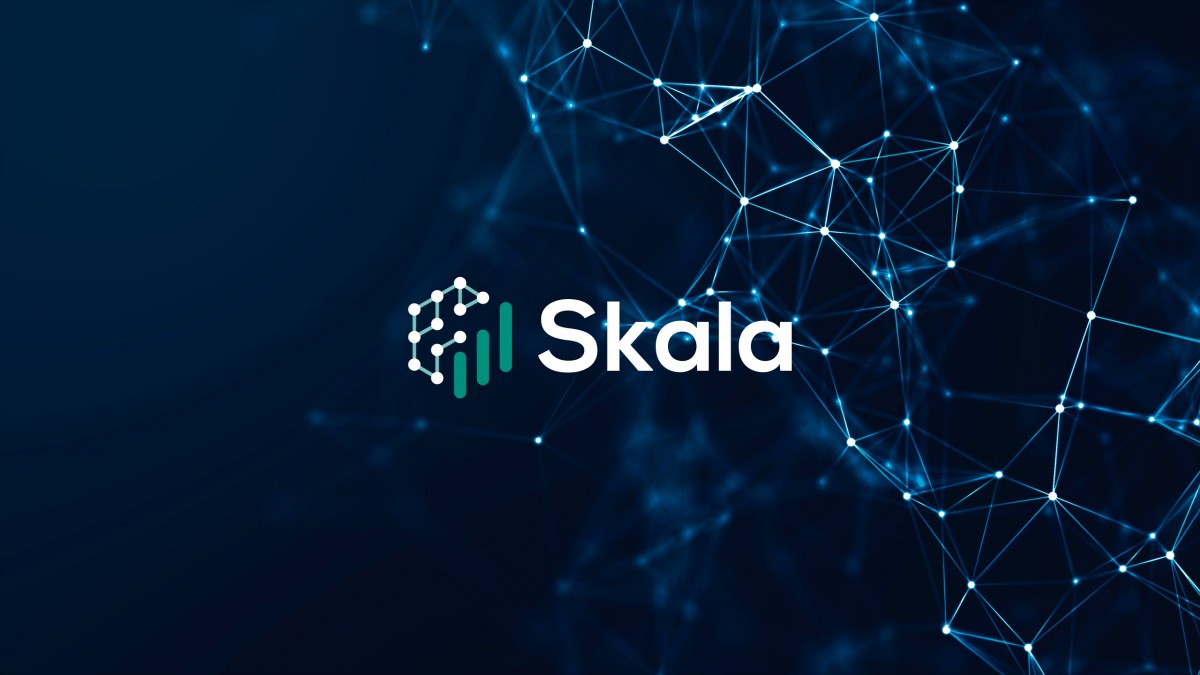 8 August 2019 ( PR Submission Site ) – Skala, an UK-based business company specialized in the FinTech and marketing sector, is offering a business technological platform that aims to be replicable, modifiable and applied to every case and need in order to maximize truly cost-effective marketing campaigns. A business opportunity oriented to helping its users to achieve personal growth and gain full financial independence. Skala and its referral program Skala Generation will be the test floor of this platform for exponential growth and exchange of ideas, products, services.
Skala is an innovative solution based on blockchain technology and that offers a decentralized platform, under an open source software model that will allow its community to develop their own scalable businesses structure taking advantage of the economics of Network Marketing. The investment model applied to Skala allows the buying of SKALA tokens, contributing to the development of the platform but at the same time enabling the recovering of your investment and generating returns. The platform grants its users the access to its source software so it can be developed and turned into radically different business platforms. All of these handled and modeled through marketing network systems that you can create and customize to your needs and goals. In addition, Skala will provide its community with a central website where all the network marketing systems created by the community will be published. Giving its users greater publicity and increasing their chances of achieving success. With the base platform developed by Skala anyone will be able to access the source code and develop scalable businesses.
Additionally, Skala is pairing its Private Sale and Pre-ICO efforts with an innovative referral and resale program that allows its participants to recover their investments and get high returns in a realistic, yet faster time frame. Enter Skala Generation, a network marketing-powered scalable and multi-tiered referral system allowing all investors to actually test and certify Skala MLM blockchain technology, even before its completion, by allowing them to achieve large profits before the ICO is completed.
Skala, when completed and as a technological platform, will have a revenue source based on commissions that will be obtained from the business carried out on the proprietary platform and also on the ones developed by the use of their open source software. All transactions within this ecosystem will be ruled by the use of the SKALA token and after its ICO the platform will provide an OTC system for crypto and currency exchange. Lastly, by making the supply of SKALA tokens limited, and allowing access to the MLM platform only when the correct number of tokens per user have been purchased, will inevitably lead to a price increase if more users want to access the platform.
Built on a vision of shared success among future organizations, the Skala community is set to eliminate the barriers and distances between companies by providing every partner or backer a solid foundation for them to take a vision to the limits of imagination, to grow in a hectic and changing market where ideas that do not change and are constantly reinvented, stay buried in the past.
The Skala and Skala Generation community will embrace traders, users, developers and more to contribute to the development of new startup ventures that work for its creators and help make their dreams come true. By having the platform completely automated by the use of blockchain and making its software opensource, Skala effectively bypasses all previous apprehensions regarding network marketing systems. Honesty, transparency and a full adherence to the system's rules are ensured by the technology at ground level; eliminating the slightest possibility to be considered a pyramid business.
In short, Skala will offer access to an open source software platform designed to generate other businesses with friends and acquaintances, start high-impact referral teams in order to take them to the desired level at their own pace, achieving their goals, expanding them all over the world and centralizing these projects on a single web platform so the acquired experience can be transmitted to every team or business venture and ensure mutual growth. The company will profit from every transaction made on any of these systems since all will be governed by the SKALA token and will also feature an OTC for currency exchange, guaranteeing real world liquidity and an immediate exit strategy.
Skala's limited capital raise opportunity is granting you the chance to participate in a highly profitable, solidly backed instrument that also aims to completely change your way of life.
---
Summary
Skala's opensource, blockchain-based and decentralized community is bringing secure scalable business development for everyone.
---