SimySkin™ Set To Release Vitamin B12-Powered Chrono-Age Serums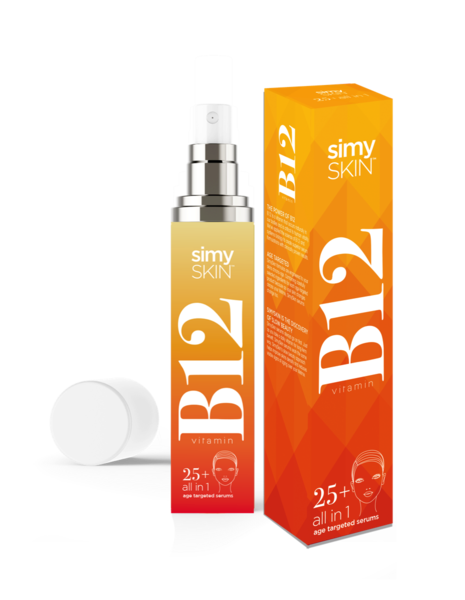 November 12, 2018 ( PR Submission Site ) Lake Worth, Florida – Innovative skincare brand SimySkin™ is launching a vitamin B12 based anti-aging "serum only" skincare line. The concept was developed by Dr.Uri Sagman, a Toronto-based oncologist and the founder, Georges Benarroch. The serum is a result of 15 year of cooperation in Kyto IP, a biotechnology company which secured a number of patents related to Vitamin B12 and Ubiquinone CO-Q-10 and which, together with the State University of New York (SUNY), has been instrumental in the discovery of the human vitamin B12 receptor – a milestone in the annals of human biology.
The age-based serums have been developed, clinically tested and manufactured in France with high-quality ingredients to address the needs of women's eyes, face and neck from the age of 25 to over 65. The products are crafted to reduce the effect of time, stress and the environment on the skin. As the skin changes across a lifetime, SimySkin™ serums change too.
Georges, the Founder & CEO of SimySkin™, was initially inspired to establish the brand by three women in particular, all named Simy:  his daughter, his mother and his grandmother. The brand aims to make skincare as much about health as it is about beauty and to demonstrate the importance of seeing it as a progressive journey.
SimySkin™ is leading the Slow Beauty Revolution to embrace the process of a lifelong journey to skin vitality. The SimySkin™ serums are set to release in December and will set an example for the industry by providing mostly natural products in beautiful packaging at an affordable price point.
For additional information:
Contact:
Georges Benarroch
(33) 06 81 11 01 21
(+1) 705 493 5010
Visit: www.simyskin.com
Facebook – Instagram
---
Summary
Natural Skin Care Serums, Best Skin Care Products, Anti Aging Serums | | SimySkin USA
---