Showcase Debate Event for Children By Cilre at Bangalore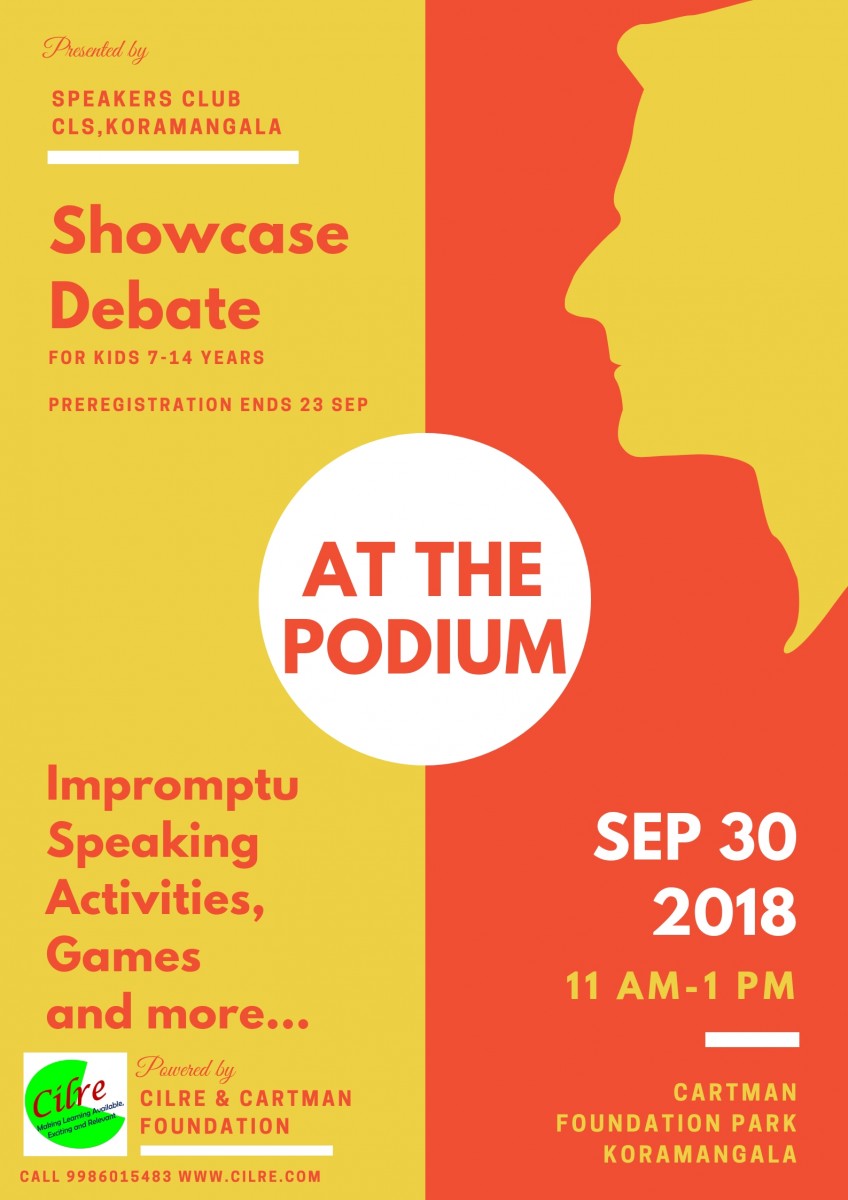 September 19, 2018 ( PR Submission Site ) Cilre Speakers club is rolling on to its fourth year. As we start this year, Cilre Learning spaces brings a showcase debate and public speaking event for children, in association with the Cartman Foundation Koramangala.  This event, on 30th September, 11:AM to 1:00 PM  is open to all children in the age 8 to 12. At the Podium will be at the Cartman Foundation Park, Koramangala 6th Block.
A debate opens out, pure out- of- the- box thinking and brings to the fore, the passionate speaker. A debate gives an opportunity to explore the width of a topic. It is also opens the mind, for information exchange,  and to understand both sides of a coin.
Our young debaters will be debating on the topic, "In the future, Robots should do all chores". Our speakers are aligning themselves and are getting ready to present their arguments, before you.
The debate will be followed by fun games on impromptu speaking, where all the children can participate. The games will tickle their thinking and give them an opportunity to speak before an audience.  This will be followed by group games, where they will function as a team and work towards success.
Please pre-register with  your child's name and age. Drop a mail to ask@cilre.com or call 9986015483.
---
Summary
Cilre Learning spaces is conducting a showcase debate and public speaking event for children at the Cartman Foundation Park on 30 Sep 11am - 1 pm for children above 8 years
---