Semiconductor Review for Q2-2022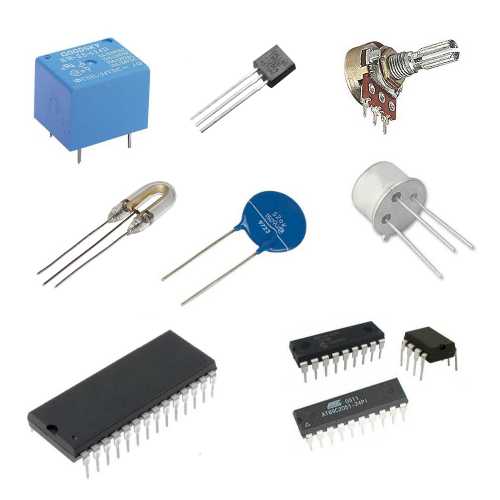 July 4, 2022 ( PR Submission Site ) –
There is some good news of potential improvement with regard to the electronic component shortage. But not enough to build confidence in the short term. Worldwide capital spending in the semiconductor industry, for the purpose of increasing production. Grew by its largest percentage in recent history reaching $152 billion, a 34% increase for 2021. The most significant contributor to this spending was the foundries making growth investments. This should significantly increase their capacity to make more chips. The big question is how fast will these huge investments take to accelerate production to meet the current demand.
There is a lot of growth in the IoT, 5G network. The increase in the use of electronic components in vehicles. Older conventional cars needed 2,000 to 3,000 capacitors alone, whereas electric vehicles need an average of 22,000.  The competition for chips between industries is acute.
To complicate things more, component life cycles are growing shorter and shorter. That means parts are becoming obsolete more quickly. Creating a trailing need for end-of-life parts and more shortages for older generation parts. The foundries cannot remain profitable by making older products and adding new generations. Industries that produce long-life products, such as aerospace, medical, military, heavy equipment, etc.  Will have to redesign every few years in order to buy current products directly from authorized sources. The process to redesign many of these industries is expensive and difficult. Due to stringent re-qualification requirements.
In addition to the COVID issues, shortages of raw materials have been a continuing factor. The worst droughts in 50 years caused Taiwanese manufacturers to have to slow down production. Due to their need for water in the chip-making process. Power outages regularly occurred in China due to a coal shortage and their attempts to meet reduced emissions goals.
Not surprisingly, all of these factors have led to price increases in November and December 2021. With likely more expected in early January 2022 ranging from 15-40%. With ON semi, STMicro, Analog Devices, Maxim, Qualcomm, NXP, XILINX, AVAGO leading the charge. Most of the increases reflect the pass-through of higher raw materials and foundry costs. Feedback is that component suppliers are planning to continue with price increases through 2022. Though it is rumored that negotiations with OEMs have become tougher.
Lead times from distributors show areas of continued lengthening, particularly in 3 product categories; MCUs, MOSFETs, and rectifiers. Beginning in the 4th quarter data shows NXP and Renesas MCU lead times. First, extend 4 to 5 weeks in October and again in November. With all NXP MCU lead times now officially on allocation. Similarly, for Microchip MCUs while some 8-bit MCUs were showing lead times of 30 weeks on the low end. Official lead times are at 52+ weeks. The other area in semiconductors where data shows extending lead times is MOSFETS and Rectifiers; Infineon, OnSemi, ROHM, STMicro, and Vishay have lead times extending an additional 2 to 3 weeks on average since September.
One interesting data point we found in a survey is that the Berlin-A group represents the German machinery industry. Recently stated that it expects production recovery this year to be weaker than previously expected as supply chain bottlenecks continue. According to a survey of 521 German member companies in early December. 84% still experience significant or serious supply chain disruptions, about the same as in September. They were particularly dissatisfied with the shortage of electronic semiconductor components and metals. Expected the electronic component problem to continue until the third quarter of 2022.
In conclusion, the work has begun to increase the production of highly sought-after semiconductors. But it seems as though we will not see the full benefits of these noble efforts in 2022. After careful investigation and monitoring of the market. We believe that there will be strong to moderate shortages in the 1st half of 2022. With moderate to mild shortages as we approach 2023. That means semiconductor equipment manufacturers should continue to shore up their supply chain and inventory. Until we start to see lead times steadily going in the right direction. UCC INDU GmbH can assist you in your component search to keep your production lines moving. To locate your hardest-to-find electronic components, please visit uccindu.de and send us an RFQ or send us at sales@uccindu.com.
About UCC INDU GmbH
Based in Ladenburg, Germany. UCC INDU GmbH has been on a continuous investment path, working closely with our authorized lines by stocking unique inventory. UCC INDU consistently invests in inventory to ensure that a wide variety of semiconductor devices are still available for sale. We have seen countless examples of how this keeps OEM and CM manufacturing lines up and running.
Obsolescence is our specialty. It is where we focus all our efforts. In some cases, we may not have the exact device a semiconductor company seeks to procure. However, we are committed to finding a solution to maintain a steady supply chain. We have the ability to determine substitutes that will require the minimum amount of redesign to assist our customers. In these challenging times, we encourage you to give UCC INDU a chance to help you out. Thanks for all your support.
---
Summary
Integrated Circuit Review for Q2-2022
---