Seelevel HX'S Lisa Van Kesteren Inducted Into Competitive Ey Entrepreneurial Winning Women™ Program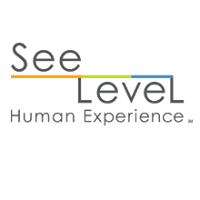 Atlanta, GA ( PR Submission Site ) January 31, 2019 – Lisa van Kesteren, CEO of SeeLevel HX, was admitted as one of only 14 EY Entrepreneurial Winning Women™ Class of 2018 from 12 industry-leading companies across the US and Canada. This annual competition and executive education program identifies global high-potential entrepreneurs seeking to scale their businesses –– and then supports their initiatives. View the EY Entrepreneurial Winning Women Class of 2018.
"After nine years and two acquisitions, I'm ready to take SeeLevel HX to the next level," said Lisa van Kesteren, CEO of SeeLevel HX. "The program has unlocked an influential network and the essential insights needed to do just that. Our agency will see unprecedented growth in 2019, enabling us to become the absolute market leader in mystery shopping and customer experience in the near future."
According to an independent impact assessment directed by the Babson College Center for Women's Entrepreneurial Leadership, participants average 20 percent annual revenue growth in their first year in the program, with up to 50 percent growth in their second year.
"We are proud to offer crucial resources and guidance, but more importantly, exclusive access to a network of like-minded entrepreneurs," said Jen Arnolie, Executive Sponsor for EY Entrepreneurial Winning Women and Northeast Region Leader for Transaction Advisory Services at EY. "Individually, these women are powerful, but together, they are unstoppable."
The EY Entrepreneurial Winning Women program supports Lisa van Kesteren's initiatives to transition SeeLevel HX away from traditional mystery shopping programs and into ground-breaking ones that use mystery shops as a strategic tool to understand the competitive landscape and each client's strengths, weaknesses and opportunities within it.
SeeLevel HX is a leading mystery shopping and customer experience agency with employees in every time zone and 650,000 contractors in its database. The agency helps premier brands improve customer experiences across all channels by collecting millions of data points annually that only humans can collect. The agency provides insights needed to impact service, improve products, assess markets, correct operational issues and analyze competitors. SeeLevel HX's custom research includes the annual QSR Drive-Thru Study and the nationwide Food on Demand Study.
EY Entrepreneurial Winning Women is conducted in collaboration with organizations that encourage the development of women-owned businesses, including the Women Presidents' Organization
(WPO), the Women's Business Enterprise National Council (WBENC), the National Association of Women Business Owners (NAWBO), Golden Seeds, the Kauffman Foundation and Babson College's Center for Women's Entrepreneurial Leadership. Applications for the 2019 program will open in March. Apply or nominate someone for the EY Entrepreneurial Winning Woman program online.
About SeeLevel HX 
Founded in 2008 by a mystery shopping pioneer Lisa van Kesteren, SeeLevel HX supports the improvement of customer experience, brand reputation and brand loyalty through competitive intelligence, market research and secret shopping services. With over 55 years of combined industry experience, 650,000 secret shoppers and employees in every time zone across the nation, SeeLevel HX continues to be a leader in mystery shopping. For more information or to see your business at the customer level, visit www.seelevelhx.com.
About EY's Growth Markets Network
EY's worldwide Growth Markets Network is dedicated to serving the changing needs of high-growth companies. For more than 30 years, we've helped many of the world's most dynamic and ambitious companies grow into market leaders. Whether working with international mid-cap companies or early stage, venture-backed businesses, our professionals draw upon their extensive experience, insight and global resources to help your business succeed. For more information, please visit us at ey.com/sgm or follow news on Twitter @EY_Growth. 
About EY
EY is a global leader in assurance, tax, transaction and advisory services. The insights and quality services we deliver help build trust and confidence in the capital markets and in economies the world over. We develop outstanding leaders who team to deliver on our promises to all of our stakeholders. In so doing, we play a critical role in building a better working world for our people, for our clients and for our communities.
Media Contact
Chelsea Merris
SeeLevel HX
(404) 351-7888 ext. 3103
info@seelevelhx.com 
---
Summary
Seelevel hx ceo lisa van kesteren was one of only 14 inducted into the ey entrepreneurial winning women™ class of 2018. By offering access to an influential network and other essential insights, this program will support van kesteren's initiatives to take seelevel hx to the next level and become the absolute market leader in mystery shopping and customer experience in the near future.
---