Seasonal Hampers from JW Marriott Hotel Bengaluru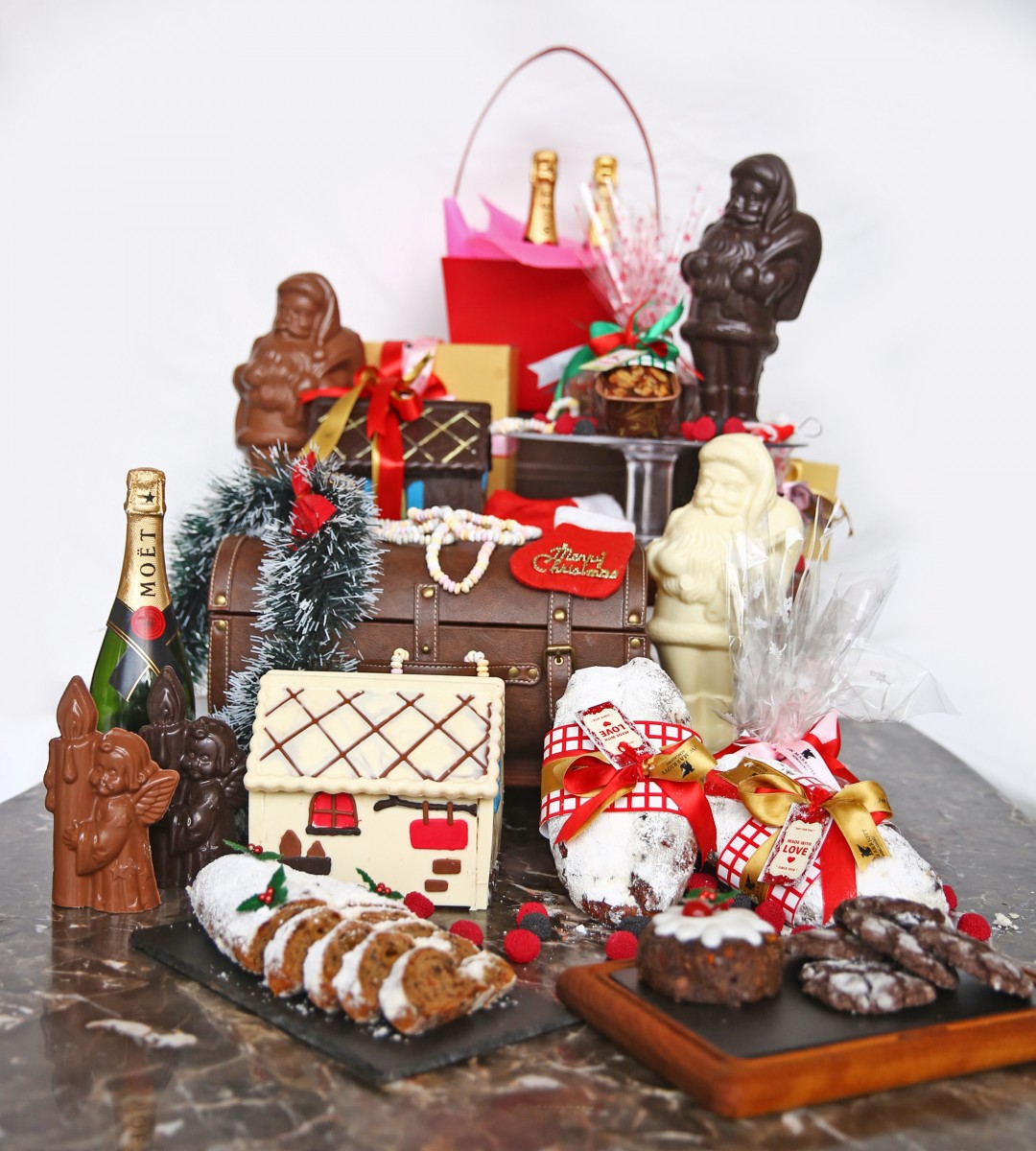 It is that time of the year again, the cold winter nights, hot cocoa by the window, endless conversations with friends and family and not to forget, the gifts.
This Christmas, choose from an array of handmade and handpicked goodies at JW Marriott Hotel Bengaluru. Beautifully crafted in vintage boxes, the hampers are available in different sizes to choose from.
The chalet comes with varieties of Christmas Plum Cakes, Dundee Cakes, Chocolate Santa, Chocolate House, Mince Pies, Yule Log, Candied Stollen Bread, Ginger House, Chocolate Angel, Hazelnut Rocks, Pannettone, Austrian Stritzel Bread, Plum Pudding, Crinkle Cookies, Ginger Cookies, Filbertines Cookies, Florentines, Vanilla Almond Half Moon, Assorted Candies.
The Christmas hampers come with varieties of cakes, chocolates, pudings, cookies, candies and many more.
The Elf's Special comprises of a Christmas Cake, Assorted Cookies, Stollen Bread, Mince Pie, Chocolate Angel, and a Plum Pudding.
The Rudolf's Special includes Champagne, Christmas Cake, Stollen Bread, Assorted Cookies, Chocolate Box, Plum Pudding and Chocolate Shoe with Candies
The Santa's Special consists of Champagne, Stollen Bread, Christmas Cake, Plum Pudding, Chocolate Box, Mince Pie, Chocolate Santa along with a Cookie Box.
Share the joy of Christmas with a hamper full of goodies!
Priced at:
·         The Elf's Special – INR 3000++
·         The Rudolf's Special – INR 5500++
·         The Santa's Special –  INR 12000++
For more details contact: +91 80671 89999
---
Summary
Christmas Hampers from JW Marriott Hotel Bengaluru
---