"Russian Seasons" In London – World Art Fest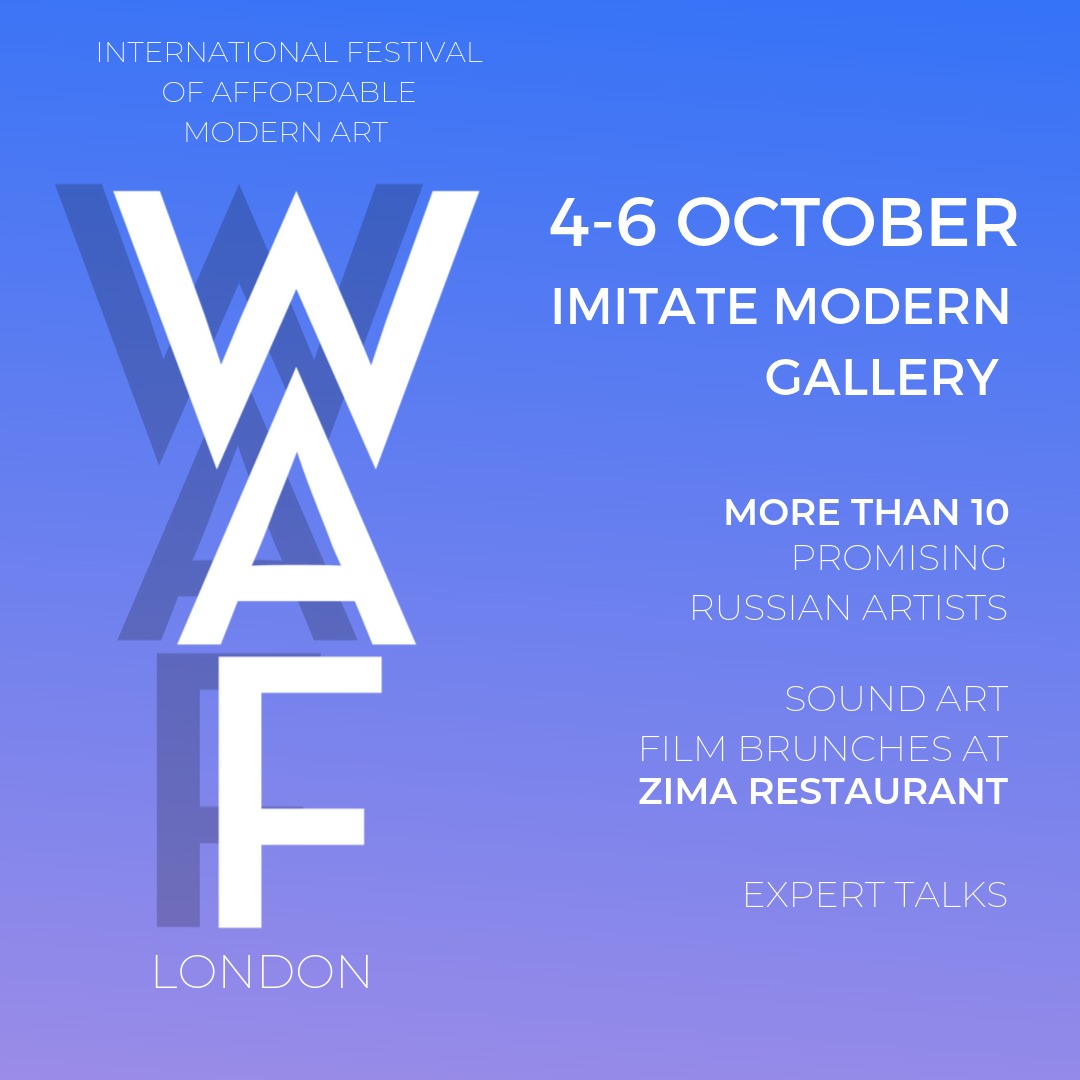 3 October 2019 ( PR Submission Site ) – Russian Seasons in London 4-6th October, 2019 an art-event called "Russian Seasons" will be held as a part of international contemporary art fair "World Art Fest" in London. The exhibition will be hosted at Imitate Modern city gallery. It will feature some unique works of talented artists, including Julia Vergazova, Evgeny Granilshchikov, Elena Niconole, Ivan Plusch, Irina Drozd, Ekaterina Starodubtseva, Oxana Lychagina and others from Russia, as well as John Paul Fauves, Sara Pope and Tyler Shields. As a part of the parallel program, "Zima" restaurant will host an art-dinner for collectors, daily film-brunches, lectures by experts on Russian art and importance of interaction with international markets, as well as digital- and sound-art programs. The exposition at «Zima» restaurant will be supplemented by the best works of London Street Photography Festival 2019 and the preview of Oxana Lychagina's project "Poster for the Russian fairy tale".
The concept of World Art Fest is to integrate new artists in world context, develop and bring together Russian and international art community and provide an opportunity to conduct a dialogue between countries in the language of art. The first World Art Fest show was successfully held at the center for contemporary art Winzavod in Moscow in September, 2019. By the end of the year, these Fests will be held in 4 more cities – London, New York, Miami and Palm Beach – providing artists with a unique opportunity to enter the international market, and foreign guests – to get acquainted with new cultural codes.
"Nowadays the image of Russian people in London is a little bit different from the famous era of Russian seasons. We want to refresh the impression of Russian culture in London art market, which is traditionally one of the world's art centers, by showing collections of contemporary art from promising Russian artists at the World Art Fest during one of the largest international exhibitions Frieze Art Week." – Alexandra Shatokhina, director of the World Art Fest.
Program of Russian Seasons in London:
October 4
6 pm – Press-opening («Imitate Modern» Gallery)
7 pm – VIP Preview («Imitate Modern» Gallery)
10 pm – Dinner for collectors at the restaurant «Zima»: Preview of Oxana Lychagina's project "Poster for the Russian fairy tale" as well as a unique collection of decorative handmade plates
October 5
12 pm – 8 pm – exhibition hours at «Imitate Modern» Gallery
+ Video-biennale from graduates of the Rodchenko School
«Zima» restaurant, lectures of experts:
Lecture
2 pm – Marina Alvitr, (founder of Alvitr Gallery) «Russian contemporary art out of the border»
Video program:
3 pm – Evgeny Granilshchikov "Video Art Show"
3.30 pm – Pavel Seldemirov "Storm Cloud"
4 pm – Pavel Seldemirov "IfRO&D"
4.30 pm – Ellina Gennadievna "Precedent"
5 pm – Helena Niconole "Artificial intelligence"
Lecture
6 pm – Absamat Khan, (founder of DaiDa) – «How to rent art»
6 October
12 pm – 8 pm – exhibition hours at «Imitate Modern» Gallery
+ Video-biennale from graduates of the Rodchenko School
«Zima» restaurant:
2 pm – Film-brunch: Screening of film "After Petro-politics" from the Garage Museum of modern art
---
Summary
World Art Fest – Russian Seasons in London
Source
http://www.worldartfest.com/?utm_referrer=https%3a%2f%2fwww.google.com%2f
---