A Research Study on Bioethanol Market By Competitive Landscape, Geographic and End-User Segment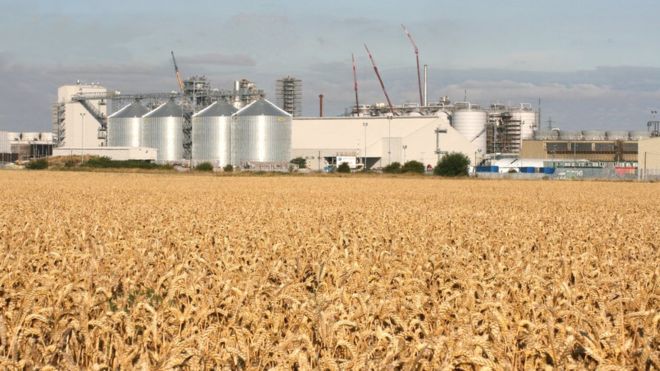 North America to Dominate the Bioethanol Market:
October 4, 2018 ( PR Submission Site ) North America is expected to dominate the Bioethanol market during the forecast period. This is due to the stringent fuel regulations, and the presence of major ethanol producers in the U.S. The technological advancements and the rapid growth of the automotive industry is expected to drive the market in the next seven years. The Latin America Bioethanol market has ample opportunities due to the presence of arable land and fertile soil, particularly in Brazil and Columbia. Asia-Pacific will have the fastest growth during the forecast period due to the increase in production capacities in Thailand, India, and China.
Selected Regulatory Analysis Done in the Bioethanol Market Report:
The starch-based feedstock segment is expected to have the largest share in the Bioethanol market in the forecast period. The cellulose-based feedstock segment will have the highest growth due to its abundance and sustainability. By blend, the E10 fuel based segment will have the largest share in the market, while E75 and E85 segments will have the fastest growth due to increasing number of flex-fuel vehicles.
Selected Driving Factors Mentioned in the Bioethanol Market Report:
– The strict environmental regulations stipulated by various governments will propel the Bioethanol market in the forecast period.
– Technological advancements and increased spending on R&D to produce Ethanol from algae will drive the Bioethanol market.
– Volatile petroleum prices globally will propel the growth of the Bioethanol market over the forecast period.
To access/purchase the full report, click the link below:
https://industryarc.com/Report/11700/bioethanol-market-analysis.html
Key Players of the Bioethanol Market:
– The key players of the Bioethanol Market include POET LLC, Green Plains, and Valero Energy Corporation.
– POET LLC operates 28 dry mill corn ethanol plants in seven states in the U.S.
Green Plains, through its 17 production plants across the U.S., produces approximately 1.5 billion gallons of ethanol annually.
– Valero, along with its subsidiaries, operates a total of 11 ethanol plants in the U.S., and produces approximately 1.4 billion gallons of ethanol per year.
The Bioethanol Market Is Segmented as Indicated Below:
A. Bioethanol Market – By Feedstock
1. Conventional Feedstock
1.1. Edible Oils
1.1.1. Palm Oil
1.1.2. Soy bean
1.1.3. Corn
1.1.4. Rapeseed
1.1.5. Sunflower
1.1.6. Others
2.1. Non-Edible Oils
2.2.1. jatropha curcas
2.2.2. Jojoba
2.2.3. Neem
2.2.4. Castor Oil
2.2.5. Others
2.3. Residual Sources
2.3.1. Yellow & Brown Grease
2.3.2. Animal Fat
2.3.2.1. Sheep Tallow
2.3.2.2. Pork Lard
2.3.2.3. Others
2.4. Biomass
2.4.1. Starch-Based
2.4.2. Sugar-Based
2.4.3. Cellulose
2.5. Microalgae
2.6. Others
2. New Feedstock (Qualitative)
2.1. Bitter Almond Seed Oil
2.2. Lipid can
2.3. Croton Nuts
2.4. Waste Rubber
2.5. Waste Plastic
2.6. Waste Greece
2.7. Brassica Juncea
2.8. Seashore Mallow
2.9. Peanuts
2.10. Wood
2.11. Others
B. Bioethanol Market – By Blend
1. E10
2. E15
3. E25
4. E30
5. E40
6. Others
C. Bioethanol Market – By Production Technology
1. Ethanol
1.1. Dry Mill
1.2. Wet Mill
D. Bioethanol Market – By End-User Industry
1. Aerospace
2. Automotive
2.1. On – Road Vehicles
2.1.1. Heavy Duty Vehicles
2.1.2. Medium Duty Vehicles
2.1.3. Light Duty Vehicles
2.2. Off – Road
2.2.1. Farm Machinery
2.2.2. Off-Road Construction Equipment
2.2.3. Mining Equipment
2.2.4. Forestry Equipment
2.2.5. Locomotives
3. Power Generation
4. Residential & Commercial Heating
5. Consumer Products
5.1. Mouth Washes
5.2. Toothpaste
5.3. Cosmetics
5.4. Perfumes/Fragrances
5.5. Hand Sanitizers
5.6. Others
6. Industrial
6.1. Solvents
6.2. Diluent
6.3. Coatings
6.4. Printing Inks
6.5. Adhesives
6.6. Others
7. Beverage
7.1. Whiskey
7.2. Vodka
7.3. Gin
7.4. Brandy
7.5. Cordials
7.6. Liqueurs
7.7. Others
8. Pharmaceuticals
9. Others
E. Bioethanol Market – By Geography (31+ countries)
F. Bioethanol Market Entropy
G. Company Profiles
1. Poet LLC
2. Green Plains
3. Valero Energy Corporation
4. Flint Hills Resource
5. Abengoa Bioenergy SA
6. Royal Dutch Shell plc
7. Pacific Ethanol
8. Petrobras
9. The Andersons
10. Archer Daniels Midland Company
More than 10 companies are profiled in this report
H. Appendix: Abbreviations, Sources, Research Methodology, Bibliography, Compilation of Experts, Disclaimer.
What can you expect from the report?
The Bioethanol Market Report is prepared with the main agenda to cover the following 20 points:
1. Market Size by Product Category
2. Market Trends
3. Manufacturer Landscape
4. Distributor Landscape
5. Pricing Analysis
6. Top 10 End User Analysis
7. Product Benchmarking
8. Product Developments
9. Mergers & Acquisition Analysis
10. Patent Analysis
11. Demand Analysis (By Revenue & Volume)
12. Country-level Analysis (15+)
13. Competitor Analysis
14. Market Shares Analysis
15. Value Chain Analysis
16. Supply Chain Analysis
17. Strategic Analysis
18. Current & Future Market Landscape Analysis
19. Opportunity Analysis
20. Revenue and Volume Analysis
FAQs:
Does IndustryARC publish country, geography, or application–based reports on the Bioethanol Market?
Yes, we do have separate reports and database as mentioned below:
1. Bioethanol Market Report(2018–2023)
2. North America Bioethanol Market Growth(2018–2023)
3. South America Bioethanol Market Size (2018–2023)
_ 4. Europe Bioethanol Market Share(2018–2023)
5. Asia Pacific Bioethanol Market Analysis (2018–2023)
6. Middle East & Africa Bioethanol Market Insights (2018–2023)
7. Aerospace Bioethanol Market Value (2018–2023)
8. Automotive Bioethanol Market (2018–2023)
Does IndustryARC provide customized reports and charge additionally for limited customization?
Yes, we can customize the report by extracting data from our database of reports and annual subscription databases. We can provide the following free customizations:
1. Increase the level of data in application or end user industry.
2. Increase the number of countries in geography or product chapter.
3. Find out market shares for other smaller companies or companies that are of interest to you
4. Company profiles can be requested based on your interest.
5. Patent analysis, pricing, product analysis, product benchmarking, and value and supply chain analysis can be requested for a country or end-use segment.
Any other major customizations can be discussed with our team. We can also provide you with a separate quote based on your requirements. You can drop an e-mail to sales@industryarc.com to learn more about our consulting services.
Media Contact
Mr. Venkat Reddy
Sales Manager
Email 1: sales@industryarc.com
Or Email 2: venkat@industryarc.com
Contact Sales: +1-614-588-8538 (Ext-101)
About IndustryARC
IndustryARC is a Research and Consulting Firm that publishes more than 500 reports annually, in various industries such as Agriculture, Automotive, Automation & Instrumentation, Chemicals and Materials, Energy and Power, Electronics, Food & Beverages, Information Technology, and Life Sciences & Healthcare.
IndustryARC primarily focuses on cutting-edge technologies and newer applications in a market. Our custom research services are designed to provide insights into the constant flux in the global supply-demand gap of markets. Our strong team of analysts enables us to meet the client's research needs at a rapid speed and with a variety of options.
We look forward to helping the client address its customer needs effectively, stay ahead in the market, become the top competitor, and get real-time recommendations on business strategies and deals. Contact us to find out how we can help you today.
---
Summary
The major drivers for increasing bioethanol production are cheap raw materials, economic pretreatment technologies, in-house cellulase production with high and efficient titers, high ethanol fermentation rates, downstream recovery of ethanol and maximum by-products utilization. The global Bioethanol market is estimated to be valued at $63 billion in 2017 and further, bioethanol consumption for U.S was 920 thousand barrels per day growing at an average annual rate of 14.24 %
Source
https://industryarc.com/Report/11700/bioethanol-market-analysis.html?utm_source=11700&utm_medium=Rohith&utm_campaign=Rohith
---