Reliable Name in Industrial Furniture Manufacturing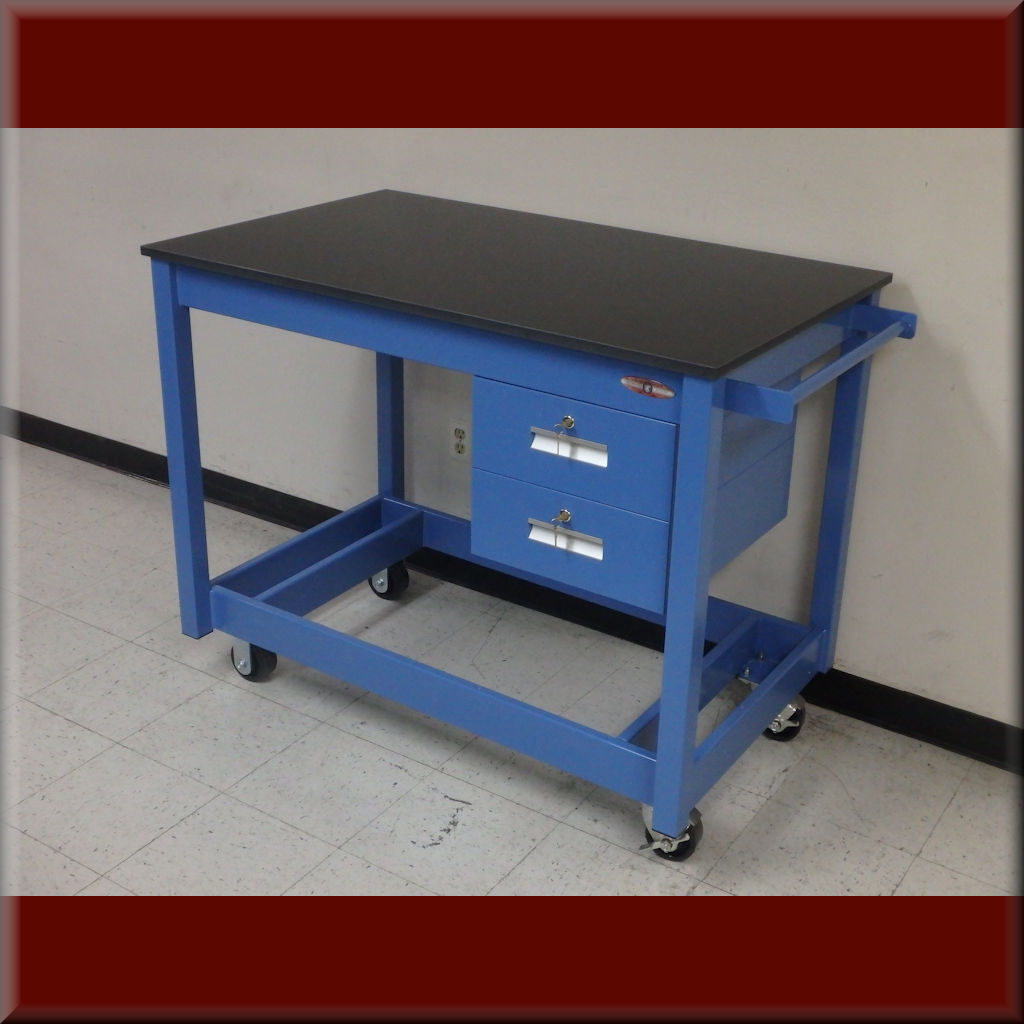 (prsubmissionsite) October 30, 2019 – RDM Industrial Products, Inc. is a leading industrial and laboratory furniture manufacturer and supplier in Milpitas, California, USA. The company has been manufacturing and distributing quality industrial and laboratory products to various industries since its inception in 1977. They deal with a wide array of products while catering to industries including Electronics, Biotechnology, Healthcare and many others. They ship products all over the country. The goal of the company is Quality – Service – Timing.
Several product categories are offered by RDM Industrial Products, Inc. Some of the categories they produce and manufacture, while a few others they only distribute.
RDM is Manufacturer of:
Laboratory tables
Laminar Flow Hoods
HEPA Stations
Workbenches
Pedestal Workstations
Lift Tables
PCB Storage Cabinets
Industrial Carts
Commercial Cabinets
RDM is Distributor of:
Enclosure Solutions
Static Control products
Storage and Handling Equipment
Specialty Lift Systems
Chairs and Stools
Workspace Products
The Core Products Offered by RDM:
Adjustable Height Tables: A wide range of adjustable height tables are offered by the company. Those are designed to serve different needs and purposes. Different styles of tables are configured with a diverse range of features. They offer 4-legged adjustable tables for standard to heavy-duty applications, ergonomic tables, adjustable stainless-steel tables, adjustable height tables with full-time wheels and handicap accessible ADA tables with height adjustability. Additionally, they offer a customised solution for adjustable tables to cater to the special needs of the users.
Cabinets and Counters: The company designs custom cabinets and counters with varied styles to meet different needs. Cleanroom cabinet is a product under this category, which is built with classic quality metal. This kind of cabinets is configured with chemical resistance feature, flammable storage option, premium hardware components and mobile setup option.
Locker cabinet is another product under this category, which comes with plastic-laminated or melamine locker construction, wardrobe, security and storage.
Reception and service counters are designed with convenient standard height options, ADA accessible options and straight or curved configurations.
Laminar Flow Workstations: These workstations are manufactured to endure almost any kind of work environment. These workstations are customisable to fit various applications like medical industry or the electronics industry. A wide range of laminar flow workstations includes vertical and horizontal workstations, featured with removable work surface, full enclosure, removable top and full lower shelf etc.
Industrial Carts: The Company offers high-quality industrial carts with a high degree of durability. These products are available in different configurations that include adjustable height cantilevered shelf cart, cleanroom carts with optional lower shelf, closed wall cart with swinging gate and push bar and vertical panel storage cart.
To learn more about their products and services, visit the website https://www.rdm-ind.com.
About the Company:
Being established in 1977, RDM Industrial Products, Inc. has dedicated itself to offering the most efficient pieces of industrial and laboratory furniture to their consumers. The company's aim has been to establish reliability by enforcing style and durability in their products.
Contact Us:
1652 Watson Court
Milpitas, California
95035 USA
877-483-5733
info-sp@rdm-ind.com
---
Summary
RDM Industrial Products, Inc. is a leading industrial and laboratory furniture manufacturer and supplier in Milpitas, California, USA.
---