Rebel Herbs to Participate in Integrative Healthcare Symposium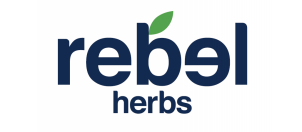 Bloomington, IN, February 6, 2019 ( PR Submission Site ) From February 21-23, Rebel Herbs will be exhibiting at booth #406 during the Integrative Healthcare Symposium (IHS). The annual conference is the only event in North America where practitioners from a wide array of disciplines join together as a unified community. Each year, attendees assemble to learn, connect, collaborate, and incorporate new techniques and insights into their practices. This year, distinguished speakers will discuss a variety of topics, including the evolution of nutrition science, the connection between genes and diseases, and research in the use of cannabis as a part of cancer care.
Tena Edwards, COO of Rebel Herbs, stated that she is, "enthusiastically anticipating meeting and connecting with the attendees, and exhibiting the innovative products and services that our company has to offer".
Rebel Herbs is a brand of unique organic herbal products; including supplements, powders and vapors which are made exclusively from plants grown and harvested at the company's certified organic farms. The company's mission is to bring Ayurveda, an ancient healing practice hailing from India, to the global market by means of easier accessibility while ensuring quality and ethical responsibility for all parties involved.
The company's operation is sustainable. Adhering to its resolve for economical and ethical accountability, it has educated local farmers on organic farming and other viable practices. The company funds local farmers' certification and contracts them to grow and supply herbs and spices.
The company looks to build a long term revenue engine for everyone in its chain of supply. The company has established that its workers are paid 20% more than the average wage for their positions. This has helped over 400 employees living in India provide a better life for their families. Furthermore, this method provides the crucial processes that the company has for full control of its product from soil to shelf, in addition to minimizing environmental impact.
Rebel Herbs manufactures and distributes botanical products around the world and is headquartered in Indiana, USA.
---
Summary
Award winning company to open an exhibit in New York Hilton Midtown, NY
---