Real Estate Masters Dubai Launched a New Website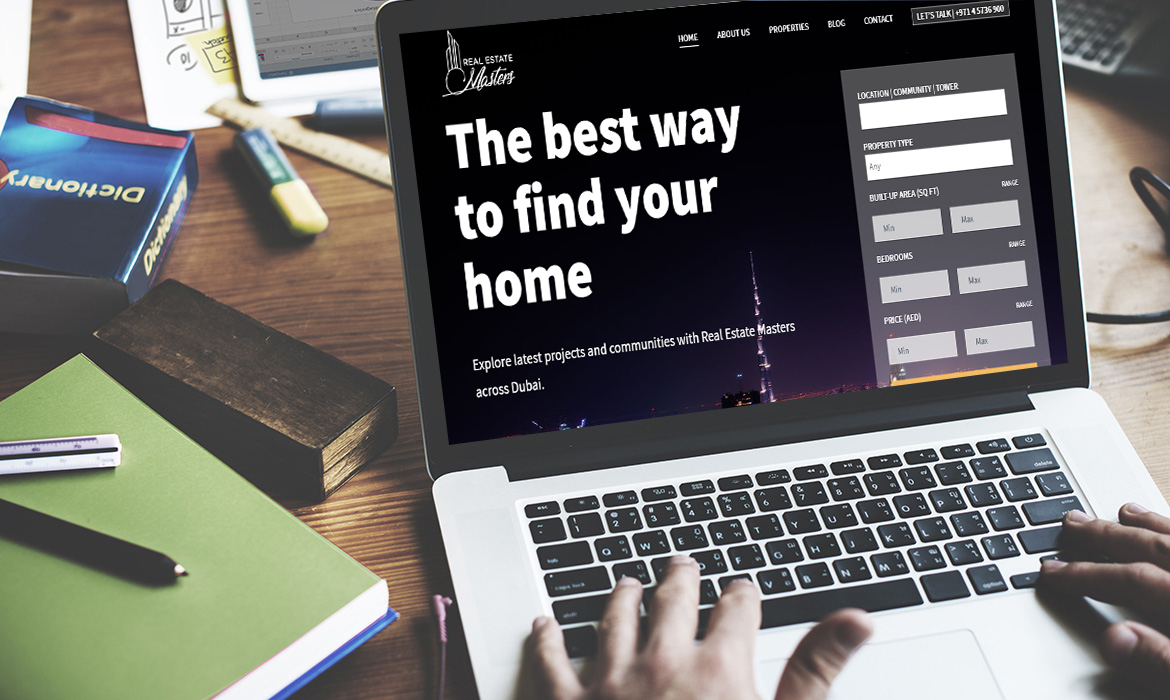 Dubai, Feb 18, 2020 (PRsubmissionsite.com)  – Real Estate Masters prove that they do live up to the name by recently announcing the new website to help investors and potential home-buyers in the commercial real estate world. One of the leaders in the industry, Real Estate Masters provides brokerage, real estate investment consultancy, and property leasing services to every corner of the world and the recently launched website is a brilliant step to help serve clients better. The main goal is to provide proper guidance, information and excellent service to investors to investors, landlords, home buyers, property lessors/lessees, and real estate owners.
With 90% of home buyers making the internet as the go-to when searching for information, the pressing need for online presence for greater access has risen. Moreover, websites have become the most trusted source for investors alike for information on either affordable or luxurious homes, perfect locations, pricing among others, therefore, a platform with robust information is a must.
"Real estate masters are always striving to make real estate buying experience a good one for its clients. And having a scalable, helpful online presence is the first step in achieving that," says Real Estate Masters CEO. It is the first process in creating personal connections with potential clients which is very important in the entire buying process. "Moreover, so much has changed in commercial real estate in Dubai. There are laws, latest trends, events and lot to keep abreast of. Therefore, our website will be a powerful tool to provide education and up-to-date information for potential buyers and investors," he added.
That is not all for the newly launched website. There are property listings Dubai of various off-plan and freehold properties for investors and potential client's perusal. The cumbersome and tiring days of manual searching is over. Whether it is townhouses, apartment or villas, here is a platform to help investors and buyers alike make informed smart decisions.
While Real Estate Masters, fondly called "The Masters" have just officially announced the new website launch, they can boast of remarkable clientele in UAE and across the globe.
With excellence and great user experience being the core of real estate masters business, the website will be updated on a regular basis. This will include news of property launches, events, real estate Dubai changing laws, latest trends, hottest events, financial information and many more.  Visitors are encouraged to explore the website at https://remdubai.com/.
Contact information
Name of the organization: Real Estate Masters
Address: Office 2705, Westbury Tower 1, Marasi Drive, Business Bay, Dubai, United Arab Emirates ORN: 19642
Phone number: +97145736900
---
Summary
Real Estate Masters, launches a new website to make readily available to investors, home buyers, and real estate owners.
Source
https://remdubai.com/
---