Royal Swiss Auto Services Assuring High Levels Of Customer Satisfaction With Mercedes Service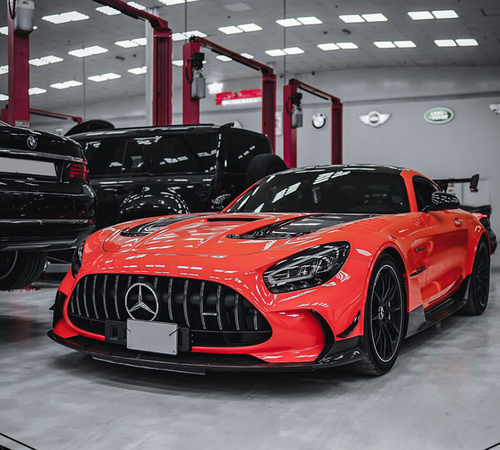 January 25, 2023 ( PR Submission Site ) –
Preventive maintenance, repairs, and replacements are always guaranteed to be performed in accordance with Mercedes Benz guidelines and repair standards when performed at an authorized Mercedes service center. Apart from this from the minor issues to the delicate ones the quality of the services will be never compromised in any aspect.
Authorized Mercedes workshops also have the appropriate software and diagnostic tools so that your vehicle maintenance can be made even easier and hassle-free to drive on the road.
People do not want to spend a lot of time waiting in service centres for repairs or routine maintenance in today's fast-paced environment. They began looking for vehicle dealerships or independent car service centers that provide top-notch service with quick turnaround because of this.
Royal Swiss Auto Services, a leading Mercedes service center in Dubai & Abu Dhabi with over 18 years of combined dealership experience offers a wide range of electrical and mechanical services, software programming, paint & body shop services, detailing services and many more and acts as a one-stop for vehicle maintenance.
Being the most trusted and largest European car service center in the UAE, not only do they offer dealership quality service for Mercedes but also for all other well-known and reputed brands including electric cars.
With the mission to become the leading car workshop in the UAE, they have 3 branches one in Abu Dhabi and two in Dubai while ensuring customer satisfaction by strictly adhering to their core values like professionalism, credibility, transparency and availability. 
It will soon announce its expansion to serve more customers across the UAE without compromising the quality of auto repair services they provide at the most competitive pricing.
In short, cars like Mercedes require a high degree of skills and experience to handle it when it comes to repair or replacement, for which Royal Swiss Auto services shine.
---
Summary
leading mercedes service center in United Arab Emirates
---