This Online Art Store Pyaarnation Can Transform Your Home Into A Personal Museum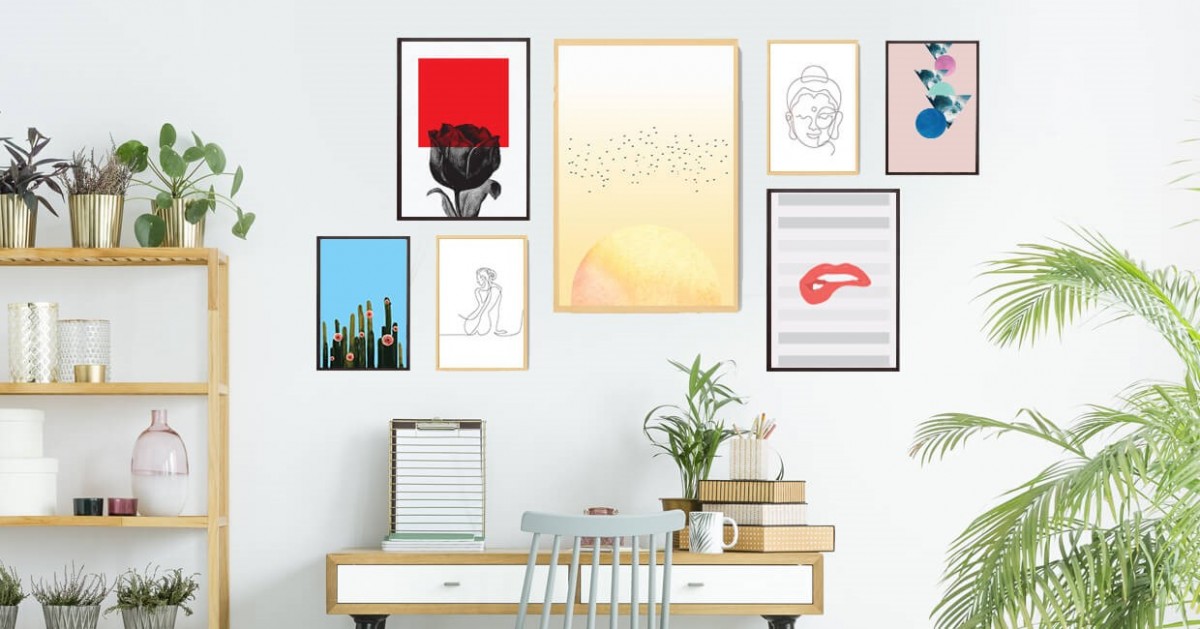 05 September 2019 ( PR Submission Site ) – Art brand for affordable art PYAARNATION goes online with launch of their website  pyaarnation.com. The website hosts a diverse collection of art prints and posters across many styles like minimal, abstract, scandinavian art and modern art to cater the needs of art buyers.
Until recently, art has been enclosed in religious spaces, galleries and museums, but Pyaarnation is approaching this domain in a modern and liberal manner, which allows you to recreate any type of highbrow exhibition in your own interior. A front-runner in introducing this novel idea, Pyaarnation offers you the possibility to create an artistic sanctuary in your home, a dynamic stimulating arrangement of artworks for your office space, or whatever virtual atmosphere for you to play with.
Pyaarnation is a must-visit online art website for art lovers looking to buy diverse selection of art for you to curate yourself, and encourage you to not only express your own individuality, but also use it as a means of self-development. The customers can choose to fill their walls with works of art that reflect their passions, their values and beliefs, what they love but also what they aspire to, attitudes that they wish to embrace, states of mind that they wish to embody.
"Art is for everyone. Art is not a privilege of the wealthy. We break the elitist boundaries and disclose art, making it accessible for everyone to use it such as to fulfill your needs. Because art is not decorative, but immersive and functional." explained Afzal I, Chief Curator of Pyaarnation.
PYAARNATION makes the task of choosing the right artwork for your home and rooms easy with their simple and  mobile-friendly website. The website classifies the artworks into many themes such as Minimal, Modern, Surreal, Girl Power, Love, Travel etc. New collection are frequently added to their collection every month.
Every art lover has a profound love for art works. But sadly, not all art lovers always hit luck's jack pot of encountering the art they love. An art lover can have a picture or just a blurry vision of art collections and have vague ideas of where to put them in the house, but this insufficient knowledge can hinder art lovers from enjoying art fully. The panacea for this obstacle hindering art lovers from exploring the beauty of art is pyaarnation.com.
The world has gone digital. Art is not left behind. New world of digital entrants and creative marketing has shapened art industry greatly, over a decade now. The patronization and adoption of people proves that buying art online is an easy and economical way to meet their needs. PYAAR has launched their online art store pyaarnation.com at a perfect time when more and more discerning art buyers from India are turning to the web for buying art online.
About PYAAR
Pyaarnation is a subsidiary of Kyle Design Ventures. Our studio is located in Kollam, a small district from Kerala – God's own country – south part of India. pyaarnation.com is available 24 hours a day, seven days per week and you can browse, or place orders for your artwork at any time.. For more details please visit our website  pyaarnation.com
---
Summary
PYAARNATION makes the task of choosing the right artwork for your home and rooms easy with their simple and mobile-friendly website
---