PURPOSE POWER by Alicia Bonner Ness to kick off ONBrand Books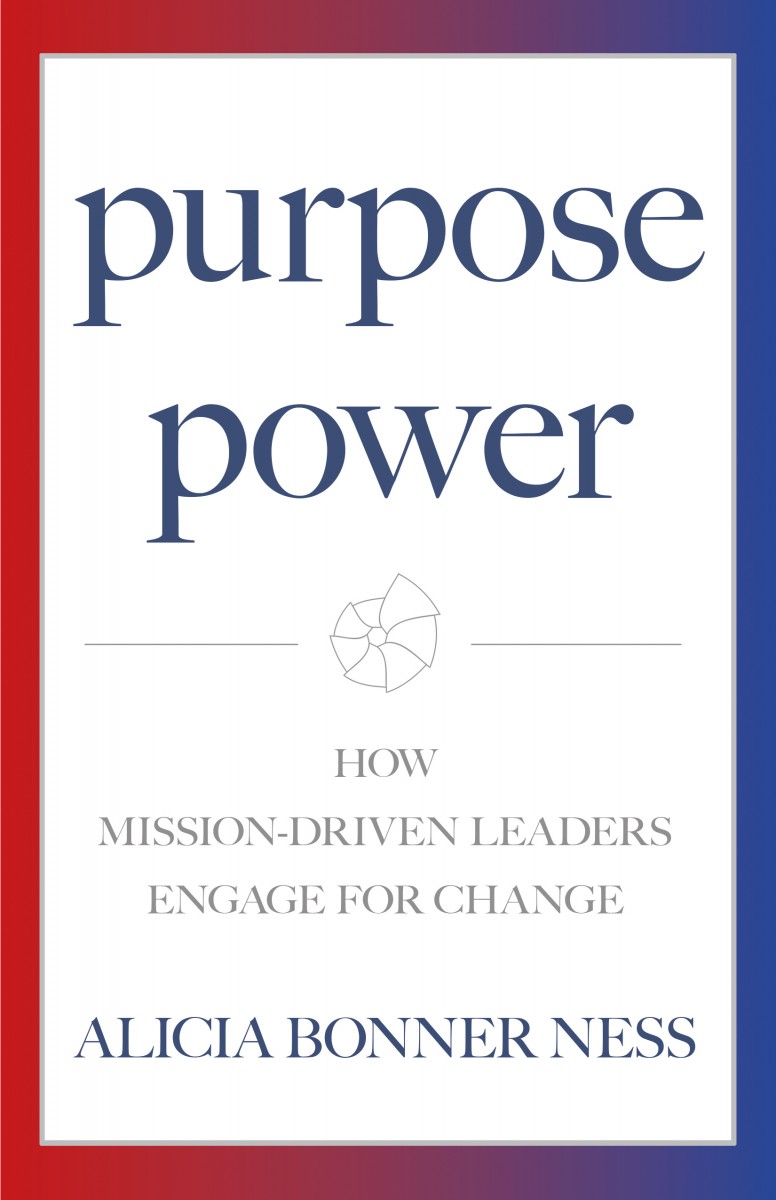 PURPOSE POWER by Alicia Bonner Ness to kick off ONBrand Books
W. Brand Publishing Debuts New Imprint, ONBrand Books, with the release of PURPOSE POWER
March 12, 2019 ( PR Submission Site ) PURPOSE POWER inspires action. Whether starting a movement, while building a mission-driven brand, or rebranding an organization with a storied history, this book will inspire new possibilities. The Heptagon Method, a seven-step framework outlines the process of taking big ideas from ideology to action and reveals how to motivate allies to become advocates for the cause. This book clarifies the strategic sequence of action required to catalyze a movement.
Infused with instructive elements from the author's heartfelt life story, PURPOSE POWER illustrates the incredible capacity of narrative to shake advocates, volunteers, and donors out of apathy into action. Stories lead us into a new perspective to clearly see what matters–to become champions of higher purpose. PURPOSE POWER offers a much-needed message of hope–failures are only learning experiences on the path to success.
"Alicia, a community organizer, and brand activator use personal stories of success and failure to motivate with purpose," JuLee Brand-Publisher/W. Brand Publishing explains, "We were so inspired by the message of her book that we started a new imprint for purpose-driven projects such as hers. Alicia is a passionate force, influencer, and movement-creator. We are looking forward to the response and action that will stem from this book."
Alicia will be co-facilitating "How to Connect Across Ideological Differences" along with Drisana Hughes, member of the Serve America Movement and Zach Wamp, former Tennessee Republican member of Congress, during the March 29th – 2:15 pm session of Unrig Summit Nashville.
About Alicia Bonner Ness:
Alicia Bonner Ness is a community organizer, a brand activator, and the author of Purpose Power: How Mission Driven Leaders Engage for Change. She is passionate about helping people find common cause through facilitation and activation strategy to spark the better future we know is possible. After more than a decade working in the social sector, she founded Heptagon Productions, a brand activation agency through which she serves organizations in civic engagement, democracy reform, and social justice. A LUMA Institute certified human-centered design facilitator, she uses a unique blend of open ideation and design thinking to help people uncover their shared conviction to pursue their higher purpose. Join Alicia on the Purpose Power Town Hall Tour through more than a dozen cities across the United States this spring and help bring greater purpose and engagement to your community.
About W. Brand Publishing:
Independent boutique publisher, W. Brand Publishing believes everyone has a story and they provide all services necessary for writers to create their best story–writing, editing, design, marketing, and public relations. W. Brand Publishing specializes in memoirs, purpose-driven non-fiction, children's, and fiction. For more information on how the award-winning team at W. Brand Publishing puts a twist on publishing by using traditional, hybrid, and self-publishing models, check out https://www.wbrandpub.com.
For further media information contact:
JuLee Brand
615-294-7334
---
Summary
W. Brand Publishing Debuts New Imprint, ONBrand Books, with the release of Alicia Bonner Ness' first book, PURPOSE POWER
Source
W. Brand Publishing
---