Enjoy Eco-friendly Living Experience Amidst City With PS Vaanya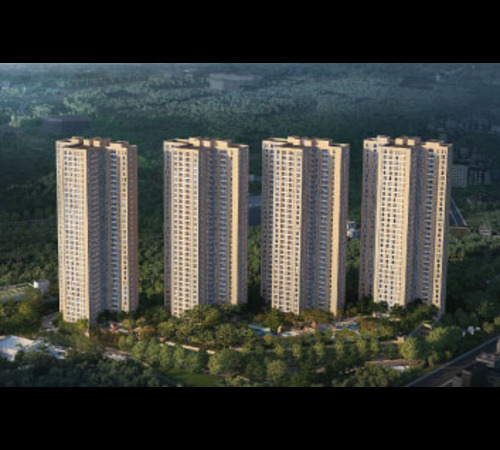 May 25, 2023 ( PR Submission Site ) –
Kolkata, India – In the thriving city of Newtown, the PS Group, a renowned real estate developer, has unveiled PS Vaanya, its most recent development. The project provides a distinctive way of life that combines green living practices with contemporary conveniences.
Eco-friendly Living Experience Amidst City
The Axis Mall, Eco Park, the Airport, and the Newtown Metro are all easily accessible from PS Vaanya. Which is situated in the centre of Newtown. The project aims to provide people with a pleasant, sustainable lifestyle that is also ecologically responsible. Vaanya offers a variety of environmentally friendly facilities, such as waste management systems, solar panels, and rainwater harvesting. The property also has a verdant landscape that offers a tranquil and pleasant setting for people to rest.
Mr Pradip Kumar Chopra, Chairman of PS Group, commented on the project, saying, "At PS Group, we are devoted to building sustainable living places that are in sync with nature. Our dedication to sustainability and eco-friendliness is shown by Vaanya from PS Group. We think that this initiative will establish a new standard for urban green living. PS Vaanya provides a variety of flats, including 2BHK and 3BHK apartments, to meet the demands of various purchasers. The apartments have contemporary facilities including a swimming pool, gym, and clubhouse to provide tenants with a pleasant and opulent living experience.
The PS Group
The PS Group is known for producing high-calibre projects that are created to satisfy the demands of contemporary clients. With PS Vaanya, the business has once again shown its dedication to sustainability and innovation. It gives residents a distinctive living experience that is luxurious and eco-friendly.
The PS Group's co-founder and managing director, Mr Surendra Kumar Dugar, said, "At PS Group, we believe that quality is non-negotiable. We have always been dedicated to giving our clients the very best experience, and Vaanya from PS Group is no different. From the concept through the building. We have put a lot of effort into making sure that every facet of the project is of the greatest calibre. We are sure that PS Vaanya will redefine what it means to live opulently in Kolkata."
Since PS Vaanya is centrally placed in Kolkata, it is simple to go there from any area of the city. The complex is a great option for families since it is near important schools, hospitals, retail malls, and entertainment centres. Additionally, the property has excellent access to major roads and public transit networks, which makes commuting simple.
Strong Demand
The PS Group anticipates strong demand for the upscale apartments at PS Vaanya, which is already accepting reservations. The PS Group is dedicated to completing the project on schedule and to the best possible standards of quality. It is anticipated to be finished by 2024.
The launch of PS Vaanya comes at a time when there is an increasing demand for sustainable living options in India. With the effects of climate change becoming more evident. Many consumers are looking for environmentally conscious choices when it comes to their homes. It aims to meet this demand by providing a luxurious and sustainable living experience, without compromising on comfort or convenience.
The project has already generated a lot of interest among prospective buyers, with several apartments already sold out. The development is expected to be completed soon, and the apartments are priced competitively, starting from INR 55 lakhs.
What Are The Payment Alternatives Available For Acquiring An Apartment At PS Vaanya?
The payment options available for acquiring an apartment at PS Vaanya may vary based on the developer or agent. Interested purchasers may contact the agents or developers indicated in the search results to acquire more information about the payment methods available. Some of the agencies may provide payment plans or financing solutions to make it simpler for customers to acquire an apartment in it.
What Are The Distinctive Aspects Of PS Vaanya That Make It Eco-Friendly?
PS Vaanya is a residential complex that offers an eco-friendly living experience amidst the city. Here are some unique features of PS Vaanya that make it eco-friendly:
Urban Forest Homes: It offers urban forest homes that seamlessly blend lush greenery with unquestioned privacy and fine living
Forest Therapy, Blue Space, and Tree Talk: The innovative architecture at Vaanya enhances well-being and is inspired by the concepts of Forest Therapy, Blue Space, and Tree Talk
Dedicated Forest Zone: The complex has a dedicated forest zone designed to invite rare birds from distant horizons
Lush Greenery: The complex is crafted with lush greenery that soothes the senses from all sides
Rare Flora and Fauna: It has rare flora and fauna waiting to be discovered
Hygiene: The residential flats in PS Vaanya are crafted with hygiene in mind
About
PS Vaanya is an excellent choice for those who want to enjoy an eco-friendly living experience amidst the city. The complex offers a prime location, healthy surroundings, a luxurious lifestyle, and high returns with a premium experience in Kolkata's bustle. It is a distinctive offering in the real estate industry. The property is positioned to become a milestone for environmentally friendly living in the area because of its ergonomic design and building methods. Residents of Vaanya will have pleasant lives because of the PS Vaanya Group's dedication to quality and client satisfaction. Overall, PS Vaanya offers a unique living experience that combines the best of both worlds – the convenience of city living with the tranquillity of nature.
---
Summary
In the thriving city of Newtown, the PS Group, a renowned real estate developer, has unveiled PS Vaanya, its most recent development.
Source
https://www.psgroup.in
---