Preferred Process Servers, Inc Offers Nationwide Services to Serve Individual Legal Needs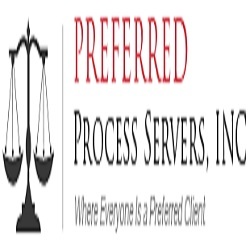 Whitestone, New York March 25, 2019 ( PR Submission Site )  Time is of the essence when it comes to legal matters. It is essential for lawyers and paralegals to know that documents will be delivered on time. It has been reported that professional process servers do provide faster service than the sheriff's department.
Preferred Process Servers, Inc has been offering process server services in Queens for a combined 50+ years and has incorporated all the services lawyers might need.
When asked about this, "We serve summons and complaints, subpoenas, orders to show cause, citations, non-payment and eviction notices, motions, in all types of legal actions – landlord and tenant, foreclosure, collection, personal injury, surrogate court matter, family court, matrimonial, contracts," replied the spokesperson of Preferred Process Servers, Inc.
The spokesperson also continued, "Our clients' trust and rely on our certified process server in Queens to handle a wide range of legal issues. On our website we offer up to date resources, informative articles, create processes and services to reach your goal and track it all the way to the finish line. You have 24/7 access to check the status of your claim by just logging into your private client portal."
The professionals at Preferred Process Servers, Inc. are quick, reliable, and professional. They always go above and beyond to make sure that your needs are always met, especially for rush serves that require expedited service. They are exceptionally organized, responsive and consistently work in a timely fashion with service of documents and court filings.
One of their happy customers stated, "I have been using this company for all my personal service needs, but that's not all they do. They file all our court documents and the turnaround time and the process time is reliable and fast. They pick up and deliver all work at no extra cost. Affidavits are accurately and neatly done, and if any problems occur they make sure to put you on notice to get the job done correctly. Whether they are filing summons, affidavits of service, serving corporations or out of town defendants, they get the job done. The friendly, knowledgeable staff only makes things easier."
About Preferred Process Servers, Inc:
Preferred Process Servers, Inc has over 50 years of combined experience and provides quick process serving services. Same day service available! Visit https://www.ppservers.com/ for more information.
Contact Details
Contact Name: Joe Staropoli
Address: 166-06 24th Road Lower Level, Whitestone, NY, USA, 11357
Phone Number: 718-362-4890
---
Summary
With over 50 years of combined experience, Preferred Process Servers, Inc has been attending individual legal needs with the utmost attention and precision on routine and rush basis.
Source
https://www.ppservers.com/
---