Prasad Dhamnaskar Awarded TOP 100 Smartest Digital Marketing Leaders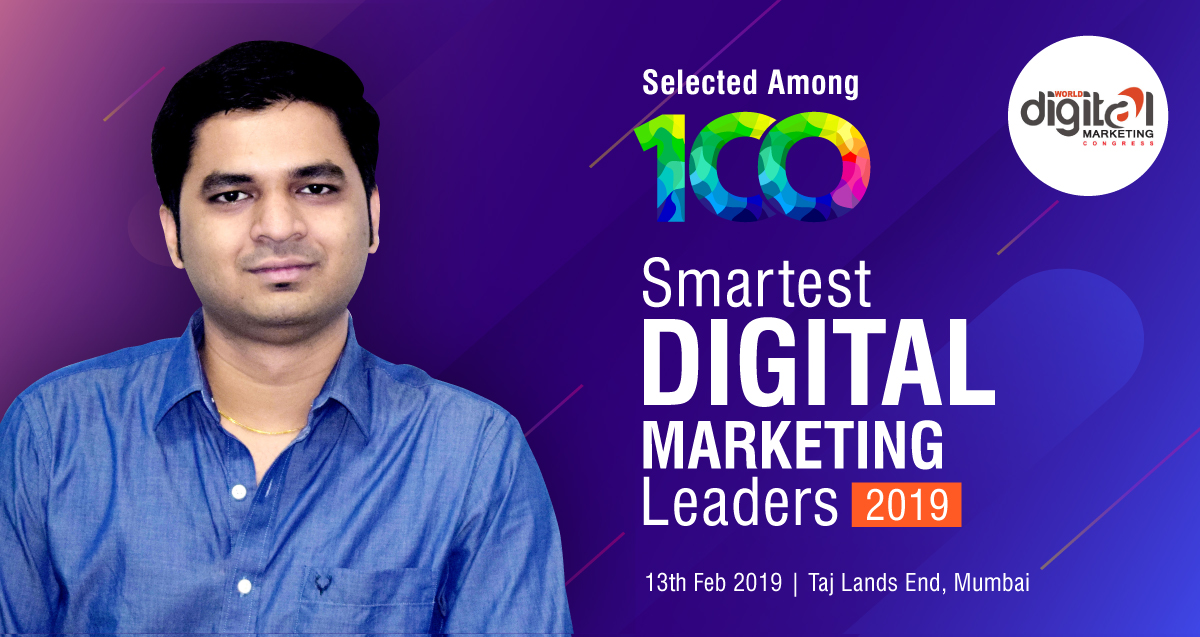 February 16,2019 ( PR Submission Site ) Prasad Dhamnaskar Among "100 SMARTEST DIGITAL MARKETING LEADERS" Of 2019 It's a moment of pride for Prasad Dhamnaskar to be chosen among the "100 SMARTEST DIGITAL MARKETING LEADERS". The list features some of the brightest minds in the digital marketing industry. Introduced by the World Marketing Congress a few years ago, the "100 SMARTEST DIGITAL MARKETING LEADERS" for 2019 was arrived at after going through a detailed analysis of hundreds of digital marketing professionals. Their contribution towards making the digital world a better place for businesses was taken into account.
This event is part of Digital India Week (February 13 to 18) and is currently being held at Taj Lands End, Mumbai. The theme this year is "SHAPING THE FUTURE OF DIGITAL – EVOLVE, ADAPT OR DIE". The World Digital Marketing Congress is ably supported by CMO Asia (www.cmoasia.org) & World Marketing Congress (www.worldmarketingcongress.org).
Prasad is proud to be in the same list as Mr. Subhobroto Chakroborty, Mr. Arnab Ganguly, Ms. Sita Kalluri and Mr. Pushkaraj Phule . These people have made a positive impact in the Digital Marketing industry, helping businesses gain an online advantage over competitors.
Commenting on the win, Prasad said, "I am really honoured to be featured in this list. I wish to thank all my clients for being supportive and by my side all these years. I have learnt a lot about the digital industry through these interactions. My goal has always been to provide digital marketing solutions that surpass the expectations of my customers.
I would also like to thank World Marketing Congress for their continued support to stakeholders in the Digital Marketing domain. Their encouragement has helped to make this industry a better place to be in."
This award has spurred Prasad to reach newer heights in the digital marketing world. He will continue to provide innovative online solutions that help businesses reach newer heights!
---
Summary
100 SMARTEST DIGITAL MARKETING LEADERS 2019
Source
World Digital Marketing Congress
---