PlyMahal Opens North India's Biggest Decorative Surface Studio In New Delhi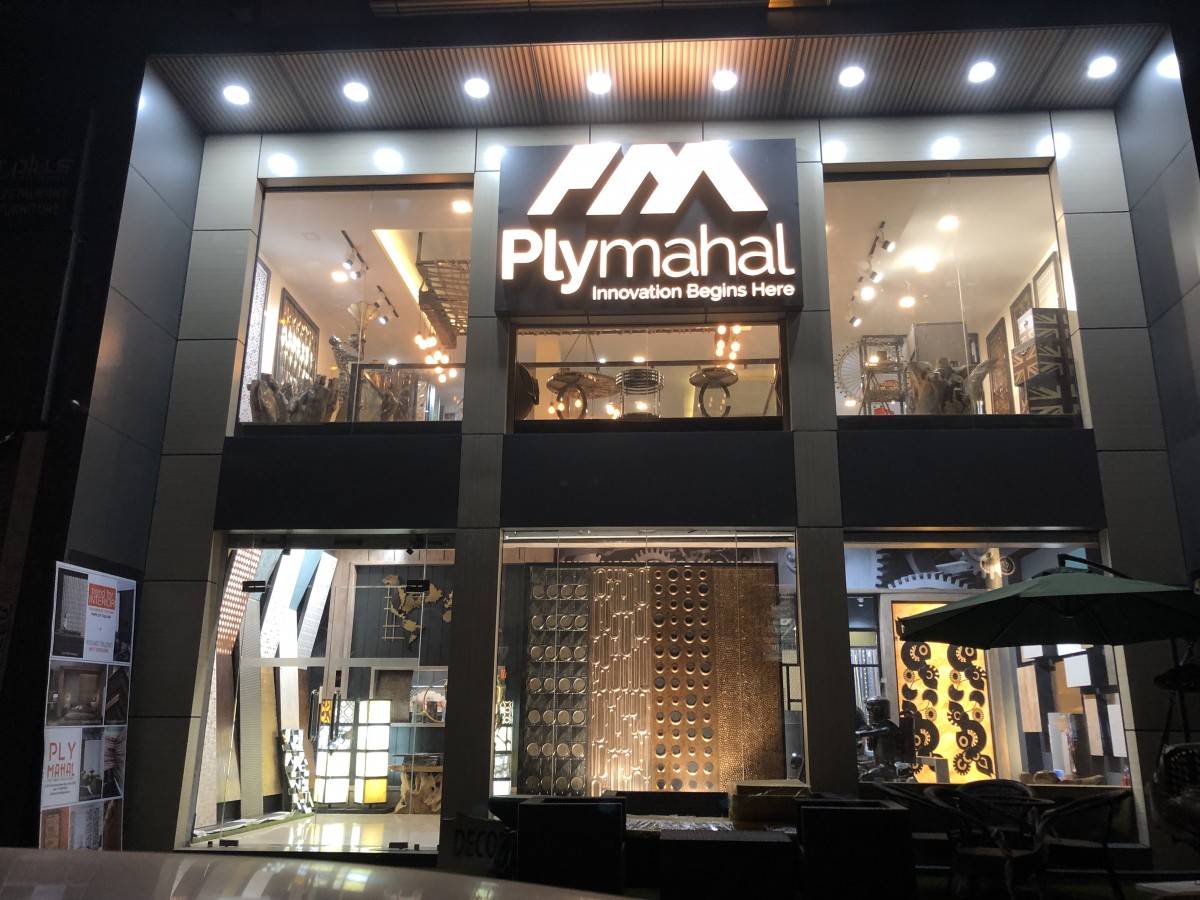 PlyMahal recently threw open the doors of its newest Decorative Design Studio in Mansarovar Garden, New Delhi. The 6,000 sq ft space is spread over four floors and represents everything that the brand stands for – passion for craftsmanship and innovation. Shoppers are greeted by artistically arranged setups with elegant laminates, veneers, and furniture, which lend themselves as visual aids, helping clients to imagine how products will look and interact within the context of their residential or commercial spaces. The studio showcases thoughtfully juxtaposed design elements and products to create a luxurious space that is full of creativity and inspiration.
 With more than 3,000 laminates, veneers, highlighters, mouldings, and decorative surfaces on display, PlyMahal provides a compelling point of view to stay at the top of its game. Its diverse offerings are sure to appeal to the discerning taste of houseproud consumers of today who are attentive to little details of their abode and are well-conversant with the emerging trends.
 Whether it is travelling to the far corners of Europe to put together a collection or keeping its finger on the pulse of the latest technological developments in surface materials, the brand leaves no stone unturned. In PlyMahal's universe of interior products, if there's one range that shines the brightest, metaphorically and literally, it is the Meridian series. Characterized by sumptuous textures and rich colour palette, the Meridian series comprises both decorative and backlit laminates that can be used to adorn the walls, bar and kitchen cabinets, sideboards, and screens.
 Mr. Pankaj Kumar-Director-PlyMahal says, "Our idea was to design a studio that would allow our clients, interior designers and homeowners, to discover our signature products and brand history through engaging arrangements and striking design narratives. We didn't want to be just another static studio with piles of offerings to demonstrate but an interactive hub where each product communicates its own unique story and the value it can bring to the surroundings, they will become a part of."
 Upon exploration of the studio, it becomes pretty evident that it is not just all about the business. There is a genuine zeal for bringing together beautiful and enduring interior products to make living and working environments more than just visually enticing.