Plasma Cut: A One-Stop-Solution for All Steel and Engineering Needs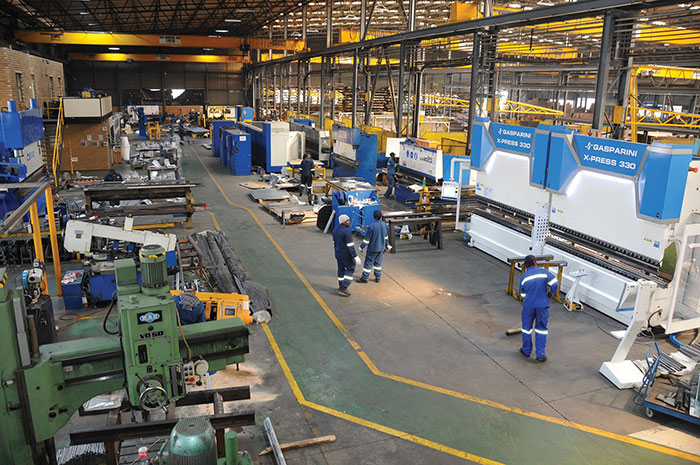 October 8, 2018 ( PR Submission Site ) Plasma Cut has always aimed at providing the best engineering services to all their clients. To ensure accuracy, their fabrication process and products undergo a series of checks to ensure accuracy, quality and design conformance. Committing to customer service, they undertake continuous evaluation and improvement of the technologies they use.
Plasma Cut is a leading supplier of stainless steel sheets and related products in South Africa. A renowned laser cutting service provider, the company offers reliable services at competitive prices.
Services Provided By Plasma Cut:
Plasma cut offers a range of reliable laser cutting and fabricating services at competitive prices, such as:
Laser Cutting – Housing some of the best laser cutting machinery, they provide efficient laser cutting services. Their services include cutting of both mild steel and stainless steel, in a variety of thicknesses, ranging from 0.50mm to 25.00mm.
Hi-Definition Plasma Cutting – Plasma Cut provides accurate hi-definition plasma cutting services. They house two plasma cutters especially for hi-definition cutting. This enables them to produce excellent results with minimum tapering of the edges.
Guillotining Laser Cutting – Plasma Cut also provides guillotining laser cutting where they slit flat bars into different thicknesses. They offer cutting in thicknesses ranging from 0.90mm to 12.00mm.
Chamfering Laser Cutting – Chamfering is the process of cutting a groove, bevel or furrow on an edge of the material. Plasma cut provides highly accurate chamfering services.
Rolling and Bending – Catering to all fabrication needs, Plasma Cut also provides rolling and shaping of bars, cylinders, angles and sections. Their services are available in a range of thicknesses from 0.90mm to 25.00mm. Along with rolling, they also offer flexible bending services which can reach lengths of 6 metres.
Others – Apart from the services mentioned above, Plasma Cut also offers brush polishing and PVC coating, drilling, machining, tapping and straightening services.
Products Offered By Plasma Cut:
The Company offers various manufactured products for sale which can also be customised according to the needs of the client. Their product range includes:
Flanges – They offer flanges cut, forged or machined from a disc of steel. They supply both standard and special sized flanges.
Cylinders – They manufacture cylinders as per the client's specifications in varying thicknesses.
Cut to size Plates – Employing the best technology and equipment, they also manufacturer cut to size plates and sheets.
Channels – Plasma Cut manufactures a variety of channels including J-Shaped, Lipped and bent to specifications.
Pipes and Bars – They supply round, flat, hollow and seamless pipes in varying lengths, angles and thicknesses.
To know more about their products and services, visit: https://www.plasmacut.co.za
About The Company
Plasma Cut is a part of the AFMETCO Group. It was established in 1986 with an aim to serve as the ultimate solution for all your stainless steel and fabrication needs.
Contact Us:
Plasma Cut (PTY) Ltd
331 Dame Street, Extension 3
Wadeville, Germiston, Gauteng
1422 South Africa
Phone : (011) 902 5550 / (011) 902 5578 / 082 490 0406
Fax : 086 677 1931
Email: projects@plasmacut.co.za
---
Summary
Plasma Cut has always aimed at providing the best engineering services to all their clients.
Source
https://www.plasmacut.co.za/
---