What Are The 3 Steps Followed By Pest Control Services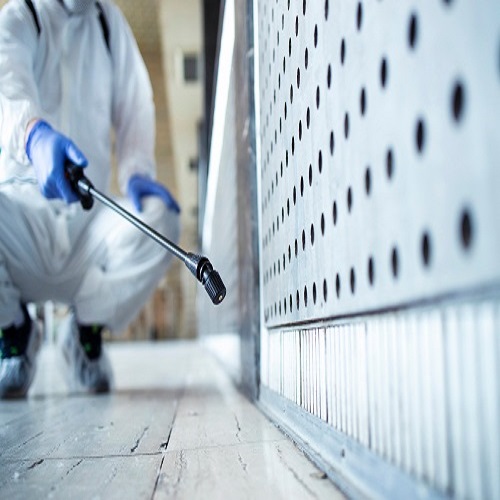 May 10, 2023 ( PR Submission Site ) –
Revamped Pest Management, a leading provider of pest control services, is proud to announce its innovative 3-Step approach to eliminating household pests.
Revamped Pest Management – Pest Control Services
Through years of research and development, the team at Revamped has created an effective solution that targets the problem areas and provides long-term protection against future infestations. Therefore, it is necessary to list the points to help you understand better.
Step 1: Assessment
The first step of the process is a comprehensive assessment, where our team will inspect your home for any areas that could be prone to pest problems. We consider the visible signs of an infestation and look for potential entry points and general conditions to make it easier for pests to gain access. We then tailor a custom plan of attack to target the infestation and prevent further pest activity.
Step 2: Elimination And Prevention
The second step is eliminating and preventing pests through our specialized treatments. Our team is trained in the latest pest control methods, including non-chemical options such as baits, traps, and entry seals. And when it comes to chemical solutions, we use only EPA-registered products that are safe for people, pets, and the environment.
Step 3: Ensuring No Returns of The Pest
The final step is ongoing monitoring to ensure that the pests stay away. We return regularly to check progress and look for any new signs of activity. As we also provide tips on making your home less attractive to pests in the future. From sealing up cracks and holes to taking preventive measures against the spread of insects.
We are one of the leading pest management companies in the area. As we are committed to providing top-notch service and long-term protection against household pests.
About Revamped Pest Management
At Revamped Pest Management, we aim to provide a complete solution that eliminates existing pests and prevents future infestations with pest control services. With our 3-Step approach, we can help ensure that your home stays pain-free for years to come. Contact us today at the official website to know more about our pest control services.
Contact Us
20819 N 16th Dr
Phoneix, AZ 85027
(602) 373-7974
brittney@revampedpestmanagement.com
---
Summary
When you require pest control services, knowing the steps needed to eliminate the pest from your locality properly is mandatory.
Source
revampedpestmanagement.com
---