A Peek At The Immediate Future of the Brazil Professional Hair Care Market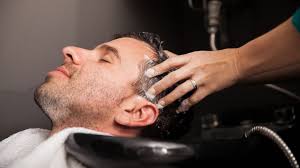 South East Brazil growing with a major share in the Brazil Professional Hair Care Market:
October 5, 2018 ( PR Submission Site ) The Northern region accounts for 5% of the salons in Brazil, this region holds potential for growth in the coming years and is currently witnessing an increase in number of hair salons.The north East part of Brazil has cities like Rio Grande, Maranhao and Piaui. These regions are big tourist attractions and has a population of 53 million and comprise of 15% of the total hair salons.
The South Eastern region comprise of 63% of salons because the most popular cities like Sao Paulo and Rio De Janerioare a part of this region. The previous stated regions are the biggest GDP contributor for Brazil.
Selected Category Analysis was done in the Brazil Professional Hair Care Report:
Professional hair care market for product is categorized into four parts. Shampoo and conditioner is the leading one in terms of revenue. Shampoo and conditioners is estimated to occupy the largest share of 44.7% in professional hair care market.
The market is growing at a CAGR of 2.4% and to gain a revenue of BRL 578.78 million (USD 169.25Million) in 2023. Professional hair care styling products is the fastest growing segment which is estimated to grow at a CAGR of 4.2% during the forecast period of 2018-2023. It is followed by hair coloring market in Brazil which is valued at BRL 490.28 million (USD 143.37Million) in 2018.
It is estimated to grow at a CAGR of 2.1% to reach BRL 555.4 million (USD 162.42Million)by 2023. Professional Hair straightening and perming products market of Brazil is valued at BRL 155.66 million (USD 45.52Million) in 2018 and is poised to grow at a CAGR of 1.9%, and to reach BRL 174.27 million (USD 50.96Million) during the forecast period 2018-2023.
Excerpts on Brazil Professional Hair Care Market Growth Factors:
– Beleza Natural has come with new super hair relaxing technique for Afro hair. Using this volume in hair stands can chemically make curly and wavy hair more manageable.The products and services related to this service is expanding at a great pace.
– As the demand for styling and care market for hair is increasing day by day, other major international players will beenteringthe Brazilian hair treatment market.
– Collaborating with the local manufacturer and distributors as compared to entering the market via importing,would substantially increase the cost of their products.
– Increasing strong technical expertise of hair stylists is anorigin formany innovative hair treatments which are trending worldwide such as Brazilian blowout, Brazilian keratin treatment and Velaterapiawhich is driving the adoption market.
To access / purchase the full report browse the link below
https://industryarc.com/Report/7394/brazil-professional-hair-care-market-report.html
Key players of the Brazil Professional Hair Care Market:
– O Boticario, Contem1g And Natura are the main players in the Brazil cosmetic market. Some of the international players like Avon, L'Oreal, Unilever and P&G are also present in the market and are generating good revenues from Brazil.
– The findings sayBrazil is close to 20 companies having 73% market share of domestic cosmetic sales. L'Oreal Group is the market leader which accounted for a share of 39.8% in professional shampoo and conditioner market. L'Oreal and Henkel together hold46.8%in hair spray styling market.
– In Brazil, P&G is the dominant player in the professional hair coloring market.In hair straightening and perming products, companies whose products are widely used include L'Oreal, Wella, Truss, Maturi, Keune, Inoar, Beleza, Le Charmes, Cadiveu professionals and PhytobelleCosmeticos.
Brazil Professional Hair Care Market report is segmented as below:
The Global Coil Coatings Market study across various end user industries is incorporated in the report.
A. Brazil Salon Landscape
1. Category
2. Price
3. Location
B. BrazilProduct Category
1. Coloring
2. Perming & Straightening
3. Shampoo & Conditioning
4. Styling
C. Brazil Professional Hair Care Market by Distribution Channel
1. Direct
2. Distributor / Wholesalers
3. Others
D. Brazil Professional Hair Care Market by Geography (covers 10+ countries)
E. Brazil Professional Hair Care Market Entropy
Companies Cited / Interviewed in Brazil Professional Hair Care
1. Alfaparf Group
2. ItallianHairtech
3. Ricardo Santos
4. Procter & Gamble Co.
5. Company 5
6. Company 6
7. Company 10+
What can you expect from the report?
The Brazil Professional Hair Care Market Report is Prepared with the Main Agenda to Cover the following 20 points:
1. Market Size by Product Categories and Application
2. Market trends & Relevant Market Data
3. Manufacturer Landscape
4. Distributor Landscape
5. Pricing Analysis
6. Top 10 End-user Analysis
7. Product Benchmarking
8. Product Developments
9. Mergers and Acquisition Analysis
10. Patent Analysis
11. Demand Analysis (Revenue and Volume)
12. Country level Analysis
13. Competitor Analysis
14. Market Shares Analysis
15. Value Chain Analysis
16. Supply Chain Analysis
17. Strategic Analysis
18. Current & Future Market Landscape Analysis
19. Opportunity Analysis
20. Revenue and Volume Analysis
Frequently Asked Questions:
Q. Does IndustryARC publish country or application based reports in Brazil Professional Hair Care Market segment?
Response: Yes, we do have separate reports as mentioned below:
1. Americas Brazil Professional Hair Care Market Report (2018-2023)
2. Asia Pacific Coil Brazil Professional Hair Care Market Share (2018-2023)
3. EuropeBrazil Professional Hair Care Market Analysis (2018-2023)
4. CategoryBrazil Professional Hair Care Market Growth(2018-2023)
5. Distribution ChannelBrazil Professional Hair Care Market Forecast (2018-2023)
Q. Does IndustryARC provide customized reports and charge additionally for limited customization?
Response:Yes, we can customize the report by extracting data from our database of reports and annual subscription databases. We can provide the following free customization:
1. Increase the level of data in application or end user industry.
2. Increase the number of countries in geography chapter.
3. Find out market shares for other smaller companies or companies which are of interest to you.
4. Company profiles can be requested based on your interests.
5. Patent analysis, pricing, product analysis, product benchmarking, value and supply chain analysis can be requested for a country or end use segment.
Any other custom requirements can be discussed with our team, drop an e-mail to sales@industryarc.com to discuss more about our consulting services.
Media Contact:
Mr. Venkat Reddy
Sales Manager
Email 1: sales@industryarc.com
Or Email 2: venkat@industryarc.com
Contact Sales: +1-614-588-8538 (Ext-101)
About IndustryARC:
IndustryARC is a Research and Consulting Firm that publishes more than 500 reports annually, in various industries such as Agriculture, Automotive, Automation & Instrumentation, Chemicals and Materials, Energy and Power, Electronics, Food & Beverages, Information Technology, Life sciences &Healthcare.
---
Summary
The Brazil professional hair care Product Market is estimated to grow at a CAGR of more than 2.3% during 2018 to 2023. Coloring, straightening and perming are the most dominant hair salon services in Brazil. In 2017, the market was estimated to be $558 Million. Permanent coloring was most preferred products in hair coloring and is expected to grow at a CAGR of 2.1%. Hair care products are estimated to witness immense growth as most of the women spend more than 4% of their income on hair care products. Also, the current trends of hair smoothening, nourishing, anti-hair fall therapy is one of the reason for the market acceleration.
Source
https://industryarc.com/Report/7394/brazil-professional-hair-care-market-report.html?utm_source=7394&utm_medium=Rohith&utm_campaign=Rohith
---