Only1Tipy Has Released New EP, "Do Not Resuscitate" Independently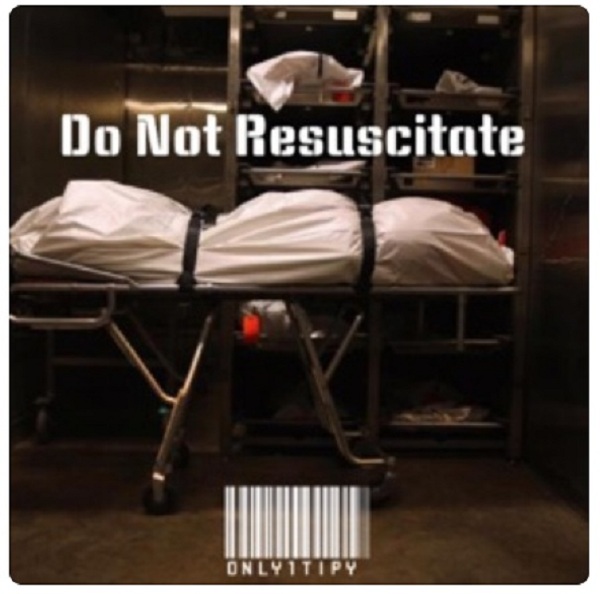 1 October 2019 ( PR Submission Site ) – "Only1Tipy is releasing a new EP, "Do Not Resuscitate". This release as an independent artist that doesn't affiliate with another record album he currently works with."
Only1Tipy has released a new EP, entitled "Do Not Resuscitate". This EP consists of 6 songs that have a different type of energy. The tracklist tells the story about his journey from when he was a baby that was born in the '80s in Miami, Florida until he finally found true love through fatherhood and music. The EP shows the unique sound that can move people's hearts. The meaning, story, and message behind each song are so strong. It is about letting the friendship, old habits, and relationship go away, thus related to the title of the EP, Do Not Resuscitate.
Only1Tipy come from Atlanta, GA. His journey until he can make and released this new EP is long and rough. The big change came to him when a big name, Nipsey Hussle DJ, DJ Vip noticed him. This famous DJ was interested in the music style and movement that this rapper has. From this interest, it grows into a team that successfully created a project. They release a single, entitled "Down and Dirty". This single was released under the All Money In label, a record label owned by Nipsey Hussle.
The project with DJ Vip occurred a year ago. Currently, Only1Tipy works under the record label, "Freeway Music Group". With this record label, he has many chances to develop his music. However, his new EP, "Do Not Resuscitate", wasn't released under this record label that is owned by Freeway Rick Ross. He secretly released this new EP under his name.
"Do Not Resuscitate", can be said as one of his first releases as an independent artist after joining the record label. The most independent releases like this one mostly give the artist more freedom to express what that artist wants, without being limited by what the record label production standard and other rules. Only1Tipy fans expect something great from this release that has no relation with Freeway Ricky Ross record label. This EP also becomes one of the important things for Only1Tipy in his music history. As mentioned earlier, the story of all the songs on this EP is much more personal than his other albums.
About Only1Tipy
Only1Tipy is a rapper, hip hop artist, songwriter, and actor from Atlanta, Georgia. His real name is Trevell Franklin. His popular release is "Dream Big" that was well-received by fans from all over the world. Currently, he is releasing a new EP, entitled "Do Not Resuscitate". This is his new EP as an independent artist.  "Do Not Resuscitate" can be accessed on https://music.apple.com/us/album/do-not-resuscitate-ep/1481131943
For Media Inquiries
Social media: @only1tipy
Booking email: bookonly1tipy@gmail.com
Website: www.only1tipy.com
---
Summary
"Only1Tipy is releasing a new EP, "Do Not Resuscitate". This release as an independent artist that doesn't affiliate with another record album he currently works with."
Source
http://www.only1tipy.com/
---