Online Access to Consumers at CoolTool: Get Neuromarketing Insights Within Hours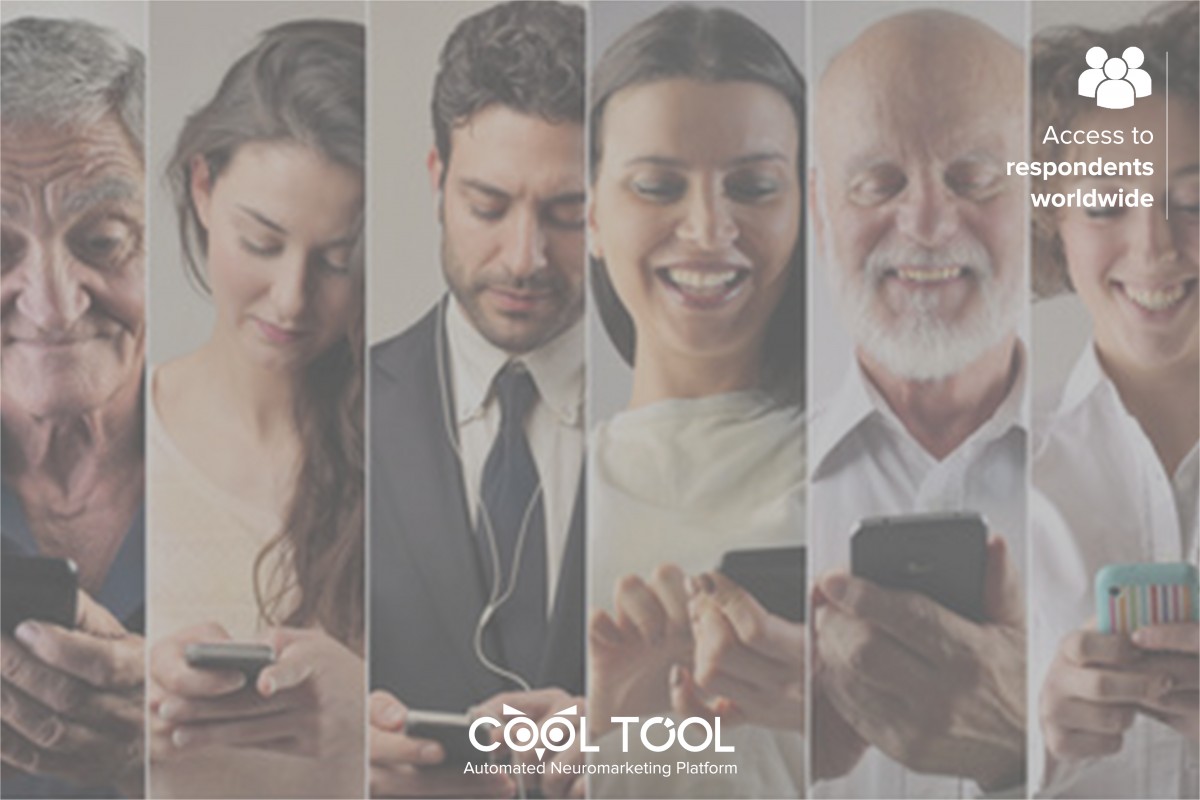 Connect respondents online
September 19, 2018 ( PR Submission Site ) Potential and existing customers ready to provide their responses to neuro-tests you conduct (ad testing, website testing, etc.) or questions you ask (survey, polls, etc.) are always just several clicks away. Regardless what you test – package design, video materials, advertisements, product concept, customer satisfaction and engagement, etc. – you'll get quick and reliable answers and insights on the same day.
If you are going to conduct eye tracking or emotion measurement studies, you can just specify that a webcam is required for each respondent. Easily choose country, location, region, age, gender and set any additional targeting criteria. You can start immediately after setting up the criteria or save the pattern for later usage.
– Set your target audience
– Specify additional criteria
– Get your results in 24 hours
Unique quality control
No "speeders" and "straight-liners" anymore. Sit back and relax, you will get only high-quality responses.
CoolTool uses unique smart algorithms based on Artificial Intelligence to identify and exclude poor or bad-quality answers. The quality control system evaluates the completion of the questionnaire by each respondent in the context of three criteria: Completion speed, Matrix patterns, and Open answers. You won't pay for unreliable answers.
Get comprehensive neuromarketing insights faster and easier than ever.
– Easy set-up process
– Innovative approach to data quality
– Reasonable price
Contact person:
Anna Konovodova, Head of Marketing
ann@cooltool.com | +1 415 835 9433
About CoolTool:
CoolTool is the powerful automated neuromarketing platform that allows anybody to get reliable consumer insights in several hours and without a scientific background. The platform incorporates the very best of traditional survey-based research and nonconscious measurement tools. All neuromarketing technologies are fully integrated into the survey engine that allows you to get conscious and nonconscious measurements at the same time and easily cross-analyze all data. No special knowledge. Everything is at hand. All is automated.
---
Summary
From now you are able to get both conscious and nonconscious consumer measurements anywhere and anytime. CoolTool has launched the real-time direct access to respondents (called 'online panels' in the research world).
Source
https://cooltool.com/blog/the-direct-access-to-respondents-just-became-a-part-of-the-automated-neuro-research-process
---