Swiftsure Ceilings Has Supplied And Installed Hundreds Of Office Partitions In Southeast London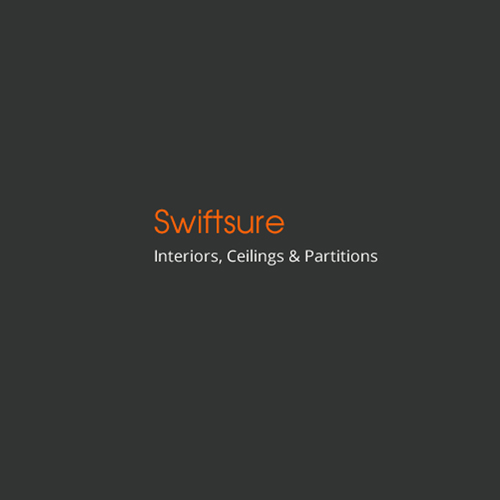 September 5, 2022 ( PR Submission Site ) –
More than ever, businesses are placing a high priority on having a well-designed workspace. No matter what industry you are in, an office serves as a vital centre for the entire organisation, and its general appearance is important. Because this is typically how clients and employees will perceive your operations. Office partitions in particular have become a trendy addition to the open-plan office environment. There seems to be no shortage when it comes to companies claiming to be office partitioning specialists.
Choose The Right Fit For Your Office Partitions
One company that fully deserves such a claim to excellence, is Swiftsure Ceilings. This reputable, Kent-based company specialises in office partitions, suspended ceilings, and complete office refurbishment. It was founded over two decades ago with a strong commitment to exceptional work ethics in the industry. Even after two decades, it continues to deliver on its promise to meet the exact demands of every client they encounter. Clients are also guaranteed that all projects by Swiftsure Ceiling are completed on time, within budget and to the highest standards.
Swiftsure Ceilings
Swiftsure Ceilings is recognised throughout London. As it has collaborated with many well-known companies and brands over the years, including Wimbledon Tennis AELTC, The Stafford House, Sony, Jaeger, Hermes, and The Red Brick Road. Backed by years of experience in the industry and known for providing clients with excellent personal services and quality products. This company is not only well-known throughout London, but has become a market leader.
They also offer attractive design transformation solutions for any home, workplace, or commercial area, and ensure that their work carries their seal of excellence. Which speaks to superior workmanship and top-notch customer care service. The team from Swiftsure Ceilings always works closely with the client throughout any project.
Office Partitioning
"Office partitioning is one of the areas in which we have specialised since our establishment. We have installed office partitions across south-east London for hundreds of corporate clients over the years. Nowadays, office partitioning is very popular. Because they offer an entirely different level of privacy from the typical open-plan office area.
Office partitions create distinct areas within a workplace, resulting in a unique setting. Where employees can enjoy a little more privacy, and they can even add their personalised touches to the area. In this regard, mobile office partitions are among the most economical and versatile types of partitions. But at Swiftsure Ceilings, we provide a variety of options to satisfy different needs," a company representative concluded.
To find out more about Swiftsure Ceilings, be sure to visit their brim-packed website, and if you have any questions or need further support, you can also reach out to them by phone or email.
About Us:
Swiftsure Ceilings small independent company that specialises in suspended ceilings, office refurbishment and partitioning. We are located in Bromley but work across central London and the South East regions. We install all types of suspended ceiling systems, and we are known as the partitioning and internal refurbishment specialists.
With over 20 years of industry experience, knowledge and skill, we have an excellent reputation among our valued customers. We have carried out contracts from as little as a few hundred pounds to hundreds of thousands.  Contact us today to discuss your requirements and arrange a free no-obligation quote and survey. For more information, please visit our official website.
---
Summary
Swiftsure Ceilings small independent company that specialises in suspended ceilings, office refurbishment and partitioning.
Source
Swiftsure Ceilings LTD
---