New Wallet Vigvam Has Launched A Private Beta And Invites Testers To Join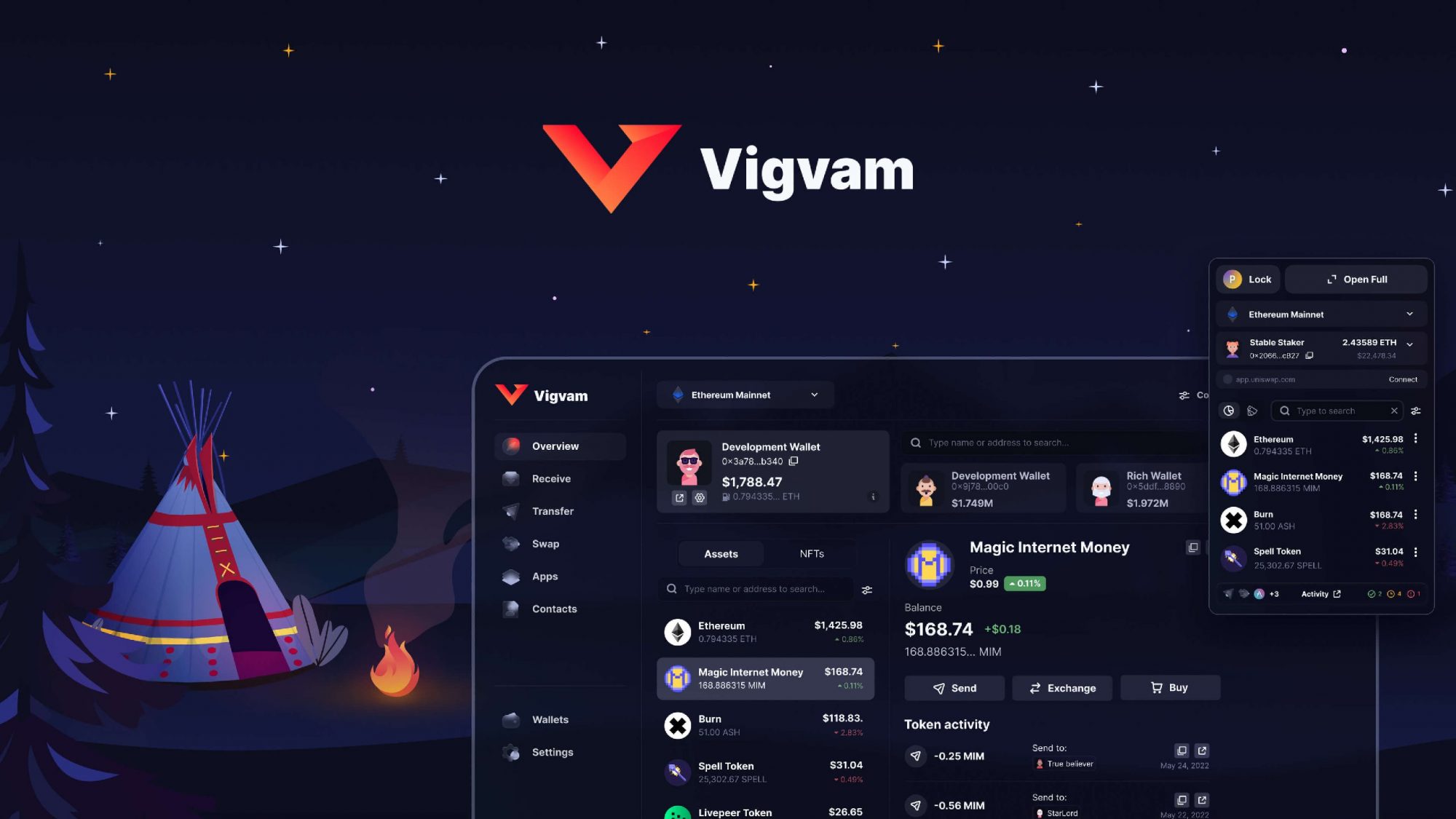 July 12, 2022 ( PR Submission Site ) –
On 8 July, Vigvam wallet announced its official launch, and at the moment, the team invites testers to join. The most active users will be rewarded with Vigvam NFT Pro, which gives access to advanced(PRO) mode in extra wallet features: multi-signature functionality, portfolio management, token rebalance, etc. All testing is conducted with new wallets in testnets only. No real funds are involved.
What Is Vigvam?
Vigvam claims to be the most convenient open-source wallet for web 3.0 applications that support EVM-based blockchains: Ethereum, Polygon, Binance Smart Chain, Optimism, Avalanche, and others. Currently, the team is developing Vigvam as a web extension for Chrome and Firefox. The founder of the wallet is Sergey Pashchenko, the senior lead developer who has already created one of the most popular wallets for Tezos – the Temple wallet.
Vigvam Has Many Advantages In Comparison With The Current Solutions
Some of them are:
Multi-chain support from the box
Advanced dApp interaction settings
Metamask compatible mode
Possibility to work with several dApps in different blockchains at once
Transaction management tab
Ledger and Trezor support
In-app profiles
What Should You Know Before Testing?
First of all, Vigvam is in beta testing now, and we don't recommend interacting with the real funds. Please, use faucets to get test tokens. You may use in-built faucets in our wallet to get test tokens for Ethereum, Avalanche, and Polygon networks.
To connect to other dapps, please use the Metamask button
Watch this video to learn how to connect Vigvam to the dapp.
Don't forget to fill out the beta testing form. The most valuable feedback will be rewarded.
Team plans constantly update the wallet functionality, including a separate NFT section, swaps, portfolio, etc. All feedback from the community is warmly welcomed.
To participate in testing, users may use the VMEDBETA promo code to join. More information might be found on their blog.
---
Summary
Vigvam wallet invites participants to join the beta testing and earn NFT pro
Source
https://vigvamapp.medium.com/vigvam-official-private-beta-launch-test-our-wallet-and-get-a-chance-to-earn-nft-pro-c08075f16ba6
---